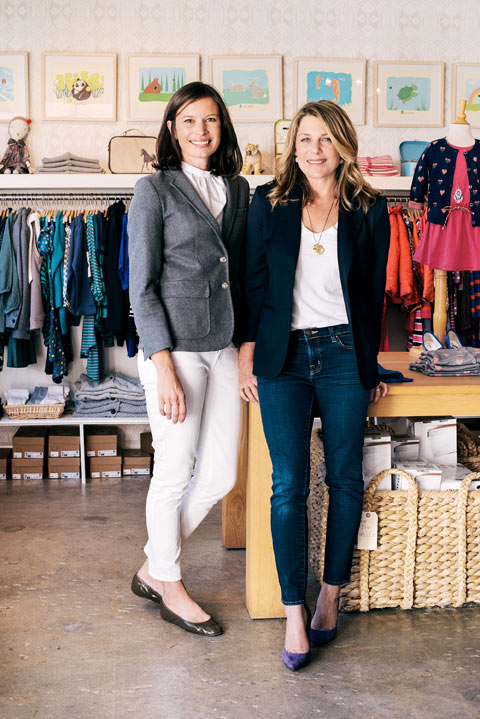 When starting a company you must…
Jenny & Heather: Be passionate about what you are going to do.
The best business advice you ever received…
Jenny: A fellow retailer once told me not to worry about each day's sales results but to look at the entire week.
Heather: Don't take it personally. It's just business. (I have a tendency to take everything too personally.)
I love what I do because…
Jenny: I get to be around the most amazing customers who love to dress their children.
Heather: I love traveling and finding inspiration. I love editing and choosing what we believe is the best. I love meeting designers. And of course, working with Jenny!
Being your own boss is…
Jenny: Not taking everything that happens too seriously.
Heather: A luxury. It allows me to see my boys after school, play tennis once in a while or take an extended vacation (which always turns into a buying trip). It also means that work will find you wherever you are. You will never leave it entirely at the office.
Never be afraid of…
Jenny: Change. Sometimes it is for the best.
Heather: Failure. You've got to try or this would be a very boring life.
Our biggest challenge is…
Jenny: Working together from two different cities.
Heather: Growing from one store where we both did everything together to two stores, two locations and possibly more.
We overcome that challenge by…
Jenny: Having fantastic buying trips in New York and Paris. It's a dream come true!
Heather: Being more organized, working harder. And lots of phone calls.
I love children as clients because…
Jenny: There is so much joy in watching children have an opinion on what they wear.
Heather: They are pure joy! They lack inhibition.
More to explore in
Experts