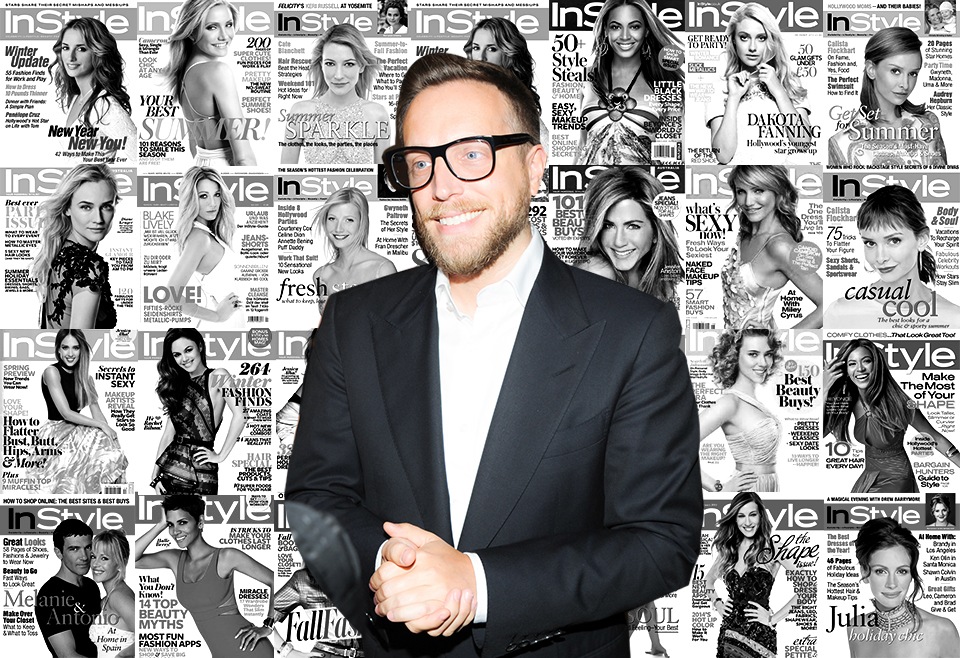 Happy 20th, InStyle! And what a milestone it is — one you can experience here on a special anniversary site that takes you through the years, from cover to cover, celebrity to celebrity. Here, the magazine's Editor-in-Chief Ariel Foxman counts down his favorite moments of the past two decades…

1.
Interviewing Julia Roberts for our 20th-anniversary-issue cover story this past summer [for the September 2014 issue]. She had agreed to sit for a Q&A but asked if she could interview me as well. After a couple of hours chatting about everything under the sun over a relaxed lunch in Malibu, Julia put on her reporter's cap and grilled me about all the hard decisions I have to make as an editor. She was genuinely fascinated about publishing and magazines. When we were done, she smiled her famous smile and said, "Man, your job sucks!"
2.
When a loyal reader booked herself as a fashion expert on a local news program in her hometown using our regular October feature "28 Days of Outfits." She had taken inspiration from the ideas in the piece, created her own month-long wardrobe of looks, and secured a segment based on her own styling. She credited
InStyle
for her know-how and passion. She sent us the footage with such pride. We have the most engaged audience, but this reader truly takes the cake!
3.
Relaunching InStyle.com this spring so that each and every piece of content could be shareable on social media. We kill it on all the platforms, and this allowed our social fans to be content ambassadors in a way we couldn't have even imagined.
4.
Every time we have an international business conference and I get to sit with all the editors of our 16 international editions. The global footprint of our brand is massive, and yet the values and aesthetic remain so consistent. I am always so bowled over by that. Plus, it's fun to see our licensed stories translated.
5.
Jay Z's name-dropping InStyle in his iconic Empire State of Mind: "Caught up in the in-crowd, now you're in style."
More to explore in
Fashion Week