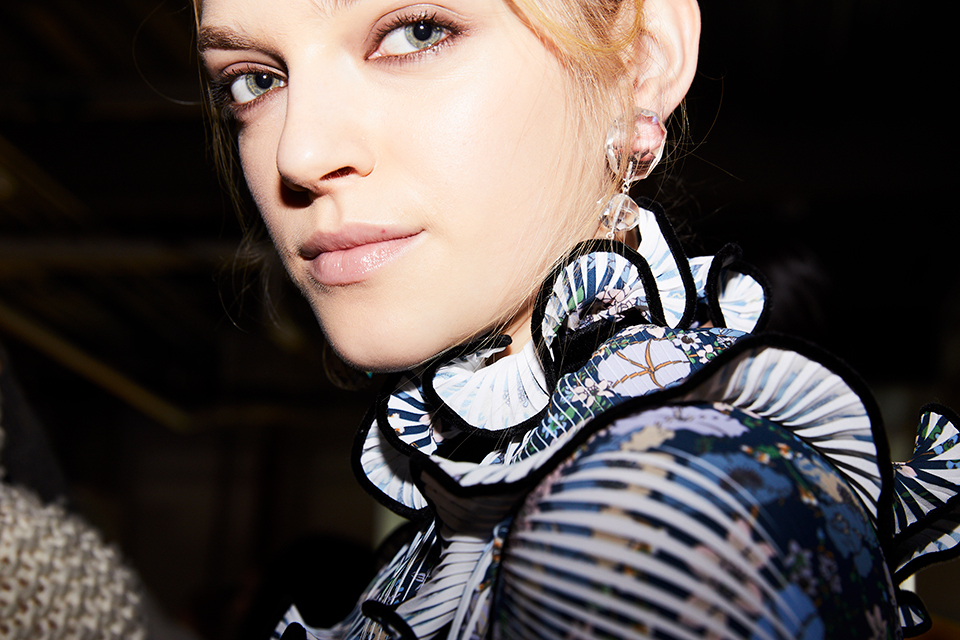 MAKEUP
Diane Kendal for MAC
The Look
The inspiration is a little bit bohemian, 70s with futuristic elements. We're keeping the face very fresh and the eye pencil gives a beautiful creamy sheen to the lid… dewy and gorgeous. It's the Tory girl. That effortless beauty.
The Steps
Even the skin tone with a light coverage foundation, line the eyes with a brown pencil underneath and across the lid. Then we're curling lashes, putting black mascara on top, brushing eyebrows and filling in when necessary. And we're using a cream blush to give a sun kissed feel to the whole face and a lip balm on the lips.
Fashion Week by #'s:
# of shows
I'm doing 10 in New York, 4 in Milan and 4 in Paris.
# of models
Who knows…. Each show varies. There's 30 girls in one show, 40 in Tory's, 60 in some… I can't count.
# of hours slept
That has been pretty limited… It's been back-to-back! One night I finished a show at 9PM and had to go straight to a hair and makeup trial, didn't get out of there until 1AM, slept until 6:30AM, got up and had a show at 8:30AM.
# of coffees
I pace myself… I can't drink too much coffee. I like green tea more. And I have recently gotten into turmeric lattes.
# of products in kit
Too many to count. You never know what you'll be asked to do so you have to bring everything just in case.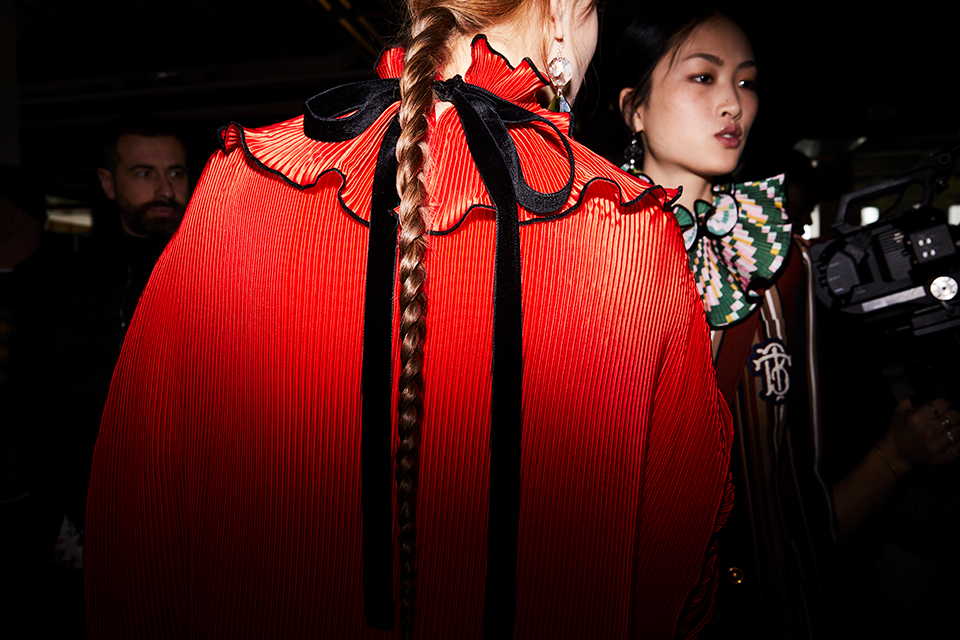 HAIR
Guido Palau for Redken
The Look
It's always the Tory Burch girl that I have in mind, and Tory Burch herself. One part classic, one part edge. The hair today is simple and classic from the front, but then from behind you have this super long — a little bit futuristic, even Avatar — braid. It gives this classic look a twist and that's what the Tory Burch girl is all about.
The Steps
I use Redken Satinwear, which is a blow dry cream, to blow dry the hair straight, I add the extensions, I'm using dry shampoo paste — another Redken product — to keep the braid together, and then I seal the hair with hair spray.
Fashion Week by #'s:
# of shows
This is the beginning of fashion week so I've done 4 so far, but I have a month to go…
# of models
4 shows average about 50 models, so 200 or 250 models in the last couple of days.
# of hours slept
I try and sleep 6 hours a night.
# of coffees
Constant coffee drip.
# of products in kit
Too many to mention… Maybe 100 products.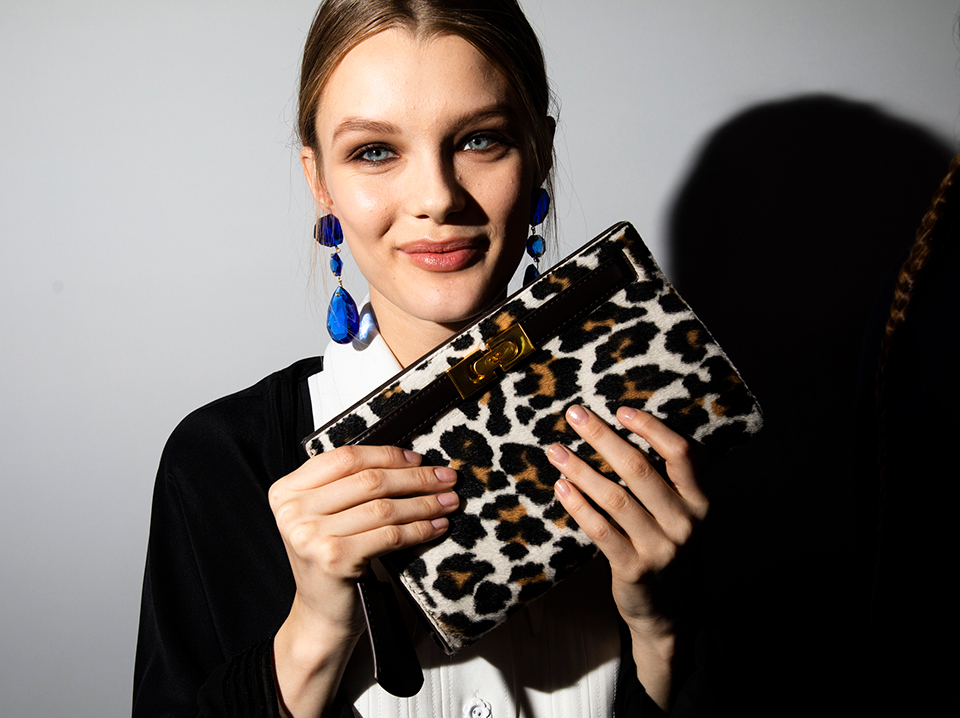 NAILS
Kim D'Amato for Priti NYC
The Look
Our look today is inspired by the 70s. It's a glossy, clear "no nail, nail."
The Steps
We're following the model's natural nail bed. Some people have rounder beds and some people have square. And we're looking after the cuticles because they're all dry from fashion week and it's freezing out there….
Fashion Week by #'s:
# of shows
I have done 6 shows already.
# of models
Each show has about 30 or 40 models and they all have two hands so you can only imagine how many fingernails there are… Lucky there are no toes this season!
# of hours slept
I go to bed as soon as I finish… I think I slept 8 hours last night! Unlike everybody else during fashion week…
# of coffees
I've already had 6 this morning.
# of products in kit
Only 7 today… but my typical kit has 125 colors plus the basics, so around 180 products.
More to explore in
Beauty