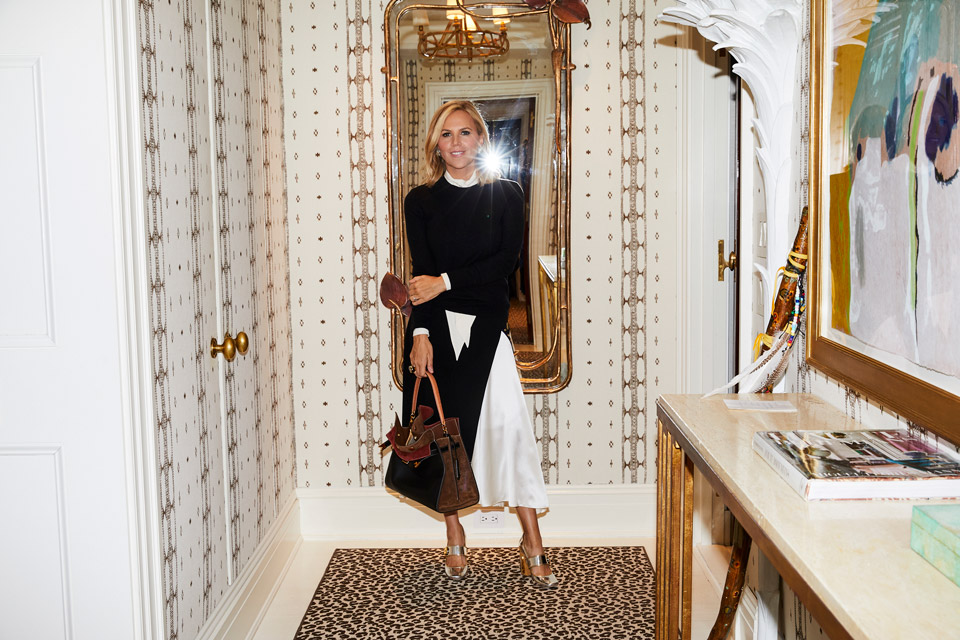 Walk a show day in Tory's shoes…
6:00 AM
Barely slept last night…I'm always excited the night before a show.
6:30 AM
Getting ready, listening to our show soundtrack — it includes Elvis, one of my favorites — and trying to catch up on the news.
7:00 AM
Favorite Fashion Week tradition. Breakfast with my son (now just Sawyer, since my twins are in college). It's my inner Gemini — I love the duality of home and work. My family will all be front row at the show later.
8:00 AM
Hair and makeup arrive along with Jen Livingston. Jen has an incredible eye and has been photographing backstage at our shows for nearly a decade.
9:00 AM
I head downtown with my team to the venue. Best part of showing on a Sunday is that there is no traffic. This season, we're at a new location in South Street Seaport, a historic district that has some of the oldest architecture in Manhattan. Our Fall/Winter 2019 collection is inspired by Black Mountain College, known for its unconventional approach to education and for shaping the trajectory of modern art in America.
9:20 AM
I say hello to makeup artist Diane Kendal and hairstylist Guido Palau.
10:00 AM
The set is looking great. Now it's time for international interviews…
11:00 AM
It wouldn't be show day without Mindy. She's taking over our Instagram — fashion, meet funny.
11:30 AM
Michel Gaubert created an incredible soundtrack for our show. You can't go wrong with Elvis Presley…
11:50 AM
Backstage, first looks are lining up. Editors and buyers are starting to arrive. I love seeing my friends and family at the venue.
12:00 PM
It's show time!
1:00 PM
Lunch with my design team at Indochine. It's our tradition. I am so proud and lucky to work with them — this is my way of saying thank you.
2:30 PM
The work isn't over yet. Back to the office for a meeting with PR.
More to explore in
Fashion Week