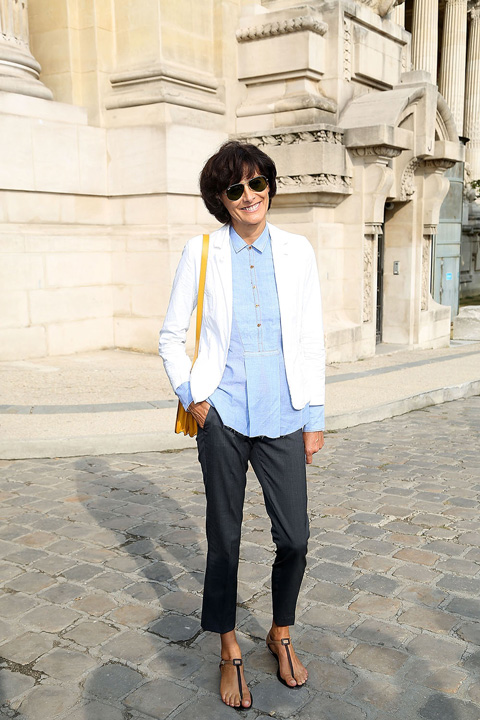 A lot of people toss around the term style icon, but just read Inès de la Fressange's credentials: she's the one-time muse to Karl Lagerfeld, was the first model signed exclusively to a house (Chanel), wrote the bestselling guide Parisian Chic, was awarded France's Légion d'honneur for her contributions to French culture, serves as brand ambassador for Roger Vivier, is Uniqlo's most recent design collaborator… the list goes on. While she might bristle at the term herself, Inès is, unequivocally, a style icon. She chats with us here.

To me, style is…
Courage. Courage to ignore fashion sometimes, courage to wear boy's clothes and fake diamonds, courage to keep what you love, courage to wear less and courage to be different.
The inspiration behind my Uniqlo collaboration…
It was selfish… things I want to wear! I could tell you a long story name-dropping artists, painters and writers and talk about "the modern woman," but I prefer to leave that to the designers on the runway.
My everyday outfit is…
Now that I have this title of "fashion icon," I risk to lose it! More or less nearly every day I wear a navy something (sweater, jacket or shirt), I am crazy for indigo and white jeans, bike boots, loafers, Roger Vivier ballerina flats…
The must-have item to look effortlessly good…
I would say good karma.