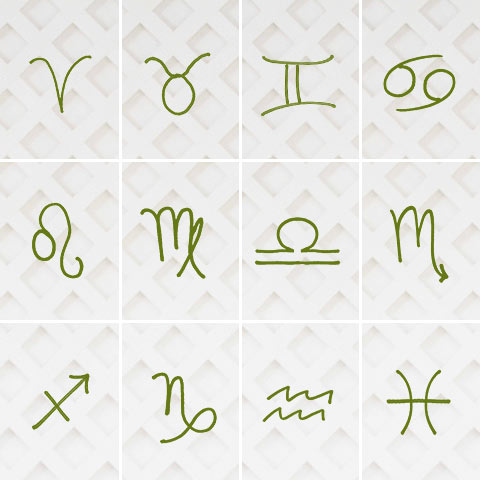 Astrology expert Susie Cox tells us what's to come in the earth sign of Taurus (April 19th – May 20th).
Taurus
Happy birthday, Taurus! This is a special month for you because there is a solar eclipse on April 28th in your sign of Taurus. Eclipses promote new beginnings, so decide what you want to change.
Gemini
Mercury, the planet of communication, enters your sign of Gemini on May 7th. You will feel in the mood to connect with people after that date, so plan to network with friends.
Cancer
Jupiter is in your sign of Cancer until July 15th, when it will move into Leo. This is the perfect time for a family reunion and the perfect date for this month is May 3rd or 4th. If you want to plan ahead, your family reunion dates for next month are May 30th and 31st.
Leo
Leo is the sign of entertainment and theatre and May 5th to 7th will be a window, offering you some exciting opportunities to see live performances. Get dressed up and go out on the town.
Virgo
The perfect days for you to complete that project you've been working on will be May 7th to May 9th. You will be thrilled at how easily it will finally fall into place.
Libra
The moon in Libra joins Mars on May 11th, which is Mother's Day. It will be a day of activity with our loved ones. Give and receive a lot of hugs.
Scorpio
The full moon is in your sign of Scorpio on May 14th this month. The Scorpio full moon is often one to spend in a quiet place, since you might feel introspective. Inner wisdom will be the result.
Sagittarius
Sagittarius is the sign of the higher mind and on May 15th, you will want to pursue an intellectual challenge, or at least a stimulating conversation that will make you think.
Capricorn
On May 17th you might bump heads with an authority figure. But never fear, you will have a breakthrough if you cooperate graciously.
Aquarius
You will have amazing insights about others on April 22nd. Don't be surprised if you encounter unusual situations and are the perfect person to bring some sense to everyone.
Pisces
In the midst of chaos, you will offer a peaceful solution to a touchy event. The dates of March 25th and 26th will bring plenty of opportunities to bring calm. You will be a guiding light.
Aries
Venus will enter your sign of Aries on May 2nd and will remain there until May 28th. This will be the time to do aggressive pampering, like dermal abrasion or deep tissue massage. Venus in Aries is the warrior woman and you will feel it.
More to explore in
Culture