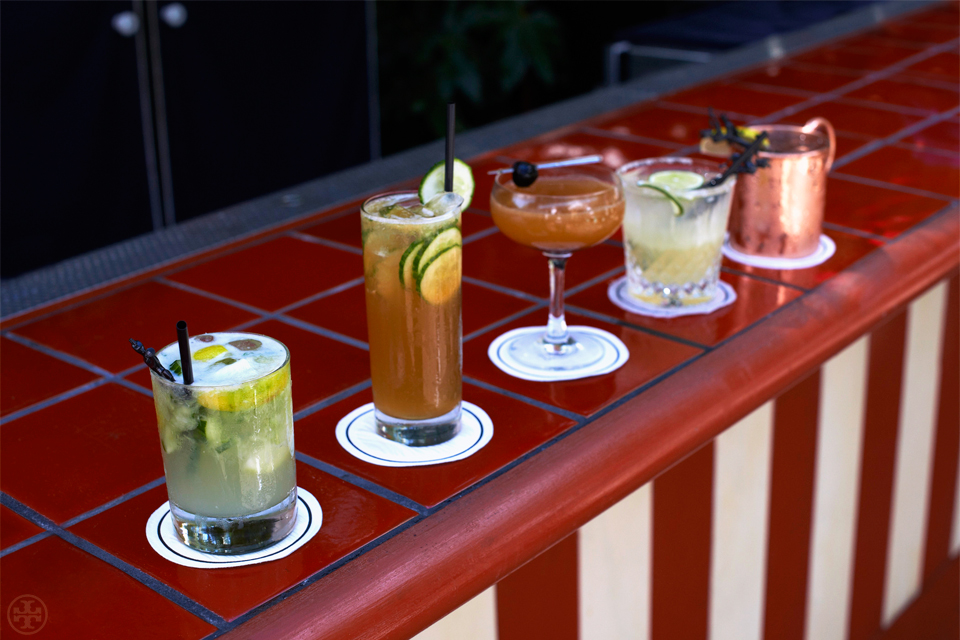 The Chateau Marmont's bartender shares the secret recipes for a few cocktails
that harken back to the days when Marilyn Monroe and Greta Garbo were regulars, and you might just spot James Dean unwinding after a day on set…
Gordon's Cup
Ingredients:
4 slices fresh lime
4 slices cucumber
2 oz New Amsterdam gin
.5 oz simple syrup
Directions:
Muddle the lime and cucumber. Add ice and combine with the gin and simple syrup. Shake well and pour into a glass. Garnish with a slice of lime and cucumber.
Boulevardier
Ingredients:
1 oz Famous Grouse scotch
1 oz Carpano Antica
1 Maraschino cherry
3/4 oz Campari
Directions:
Combine all ingredients over ice. Stir well and strain into a coupe. Garnish with a maraschino cherry.
Moscow Mule
Ingredients:
2 oz Russian Standard vodka
.5 oz Ginger beer
Fresh lime
Directions:
Combine the vodka with ice. Top with the ginger beer and garnish with a slice of lime. The classic vessel for this cocktail is a copper mug, but you can use any type of rocks or highball glass.
For more features from our L.A. Issue, click here.
More to explore in
Entertaining