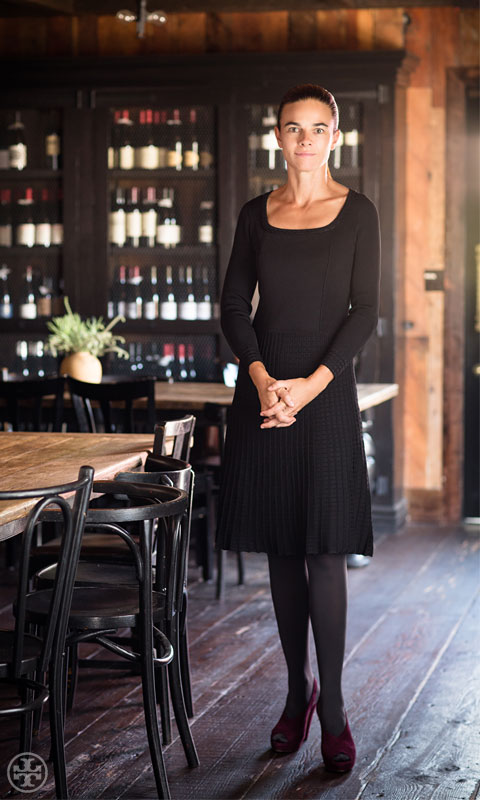 We talked to the James Beard Award-winning mastermind behind L.A. restaurants a.o.c., Lucques, Tavern and The Hungry Cat (which she runs with her husband).
I knew I wanted to become a chef when…
I think I secretly knew it when I was a kid preparing made-to-order crêpes for the other kids in the neighborhood and playing restaurant. But it wasn't until I graduated from college (having cooked at a restaurant all four years) that it finally really hit me to do something about it.
Dish that reminds me of my childhood holidays…
Baskin-Robbins ice cream pies! With all the great food going on at Christmas (my mom is a great cook), I remember I just kept focusing on the BR mud pie and grasshopper pie in the freezer.
Best career or kitchen advice I've received…
"Don't f— it up," from Nancy Silverton.
Phrases most overhead in my kitchens…
"More love," "more olive oil," "more acid," "more beautiful," "more natural," "make it look more 'born on the plate'" and "did you taste that?"
What sets apart the L.A. food scene…
The number of chef-owned restaurants, plus the amazing quality and variety of local organic produce. Also, I think the many ethnicities of L.A. come through in the food.
My guide to L.A.'s best eats…
Providence, Animal, Red Medicine, Alma, Mélisse, Gjelina, Jar, ink., Hinoki and the Bird and Pizzeria Mozza.
My favorite place for a cocktail…
The garden at the Chateau Marmont or The Tower Bar for a martini.
And my cocktail of choice…
I'm actually more of a wine drinker, so I keep it pretty basic with cocktails. I love a gin and tonic with lots of ice and lime or a perfectly made margarita (my husband makes the best ones).
This holiday season, I'm excited about…
My book tour! My second book The a.o.c. Cookbook recently came out (it only took me eight years since Sunday Suppers at Lucques), and I'm doing dinners in my chef friends' restaurants and generally celebrating.
For more features from our Food Issue, click here.
More to explore in
Entertaining