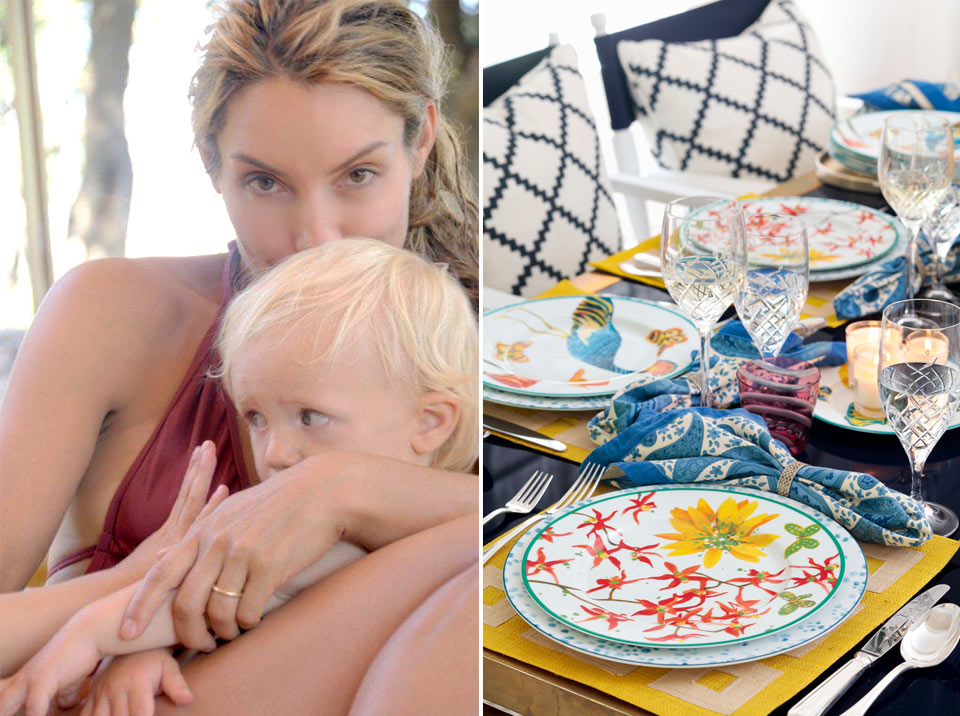 The textile designer and artist shares her secrets for summer entertaining and decorating.
My design mantra is…
The more comfortable, the better!
My style icons are…
Jeffrey Bilhuber for the house, Tory Burch for fashion and Amelia Earhart for spirit.
This summer I'll be escaping to…
Porto Ercole, where I do my best painting.
And packing…
As little as possible, but most certainly my new one-of-a-kind Lulu DK Indie silk sarongs.
When I entertain friends during the summer, my favorite dishes to serve are…
I like to pair the simple with a great wine. I am just such a fan of guacamole, salsa and chips, all freshly made.
And my go to cocktail is…
Minuty rosé.
I always set the table with…
Hand-painted name tags. Friends love to take them home.
My favorite flowers this time of year are…
Lilacs are my all-time favorite, but anything wild and straight from the garden or side of the road will serve just fine for me!
When entertaining outdoors during the summer, I always…
Light lots of candles, play music by Caetano Veloso, and have drinks readily available.
To make any party fun and festive…
Make sure you stand up for every guest that arrives, make them feel loved and grab them a drink. There's nothing people hate more than an awkward arrival at a small gathering.
Go-to songs on my dinner party playlist…
I love moody Brazilian songs…and maybe a little reggae, because it always makes everyone feel like they are falling in love on a beach in Jamaica.
To update your home for summer, I'd suggest…
Lulu DK pillows — they're bright, cheerful and full of good, juicy energy.
To make a summer rental chic…
Buy accessories that you can easily take home with you, like pillows and fun-colored throws or blankets, collect shells on the beach to make it a touch earthy, and voilà!
More to explore in
Entertaining