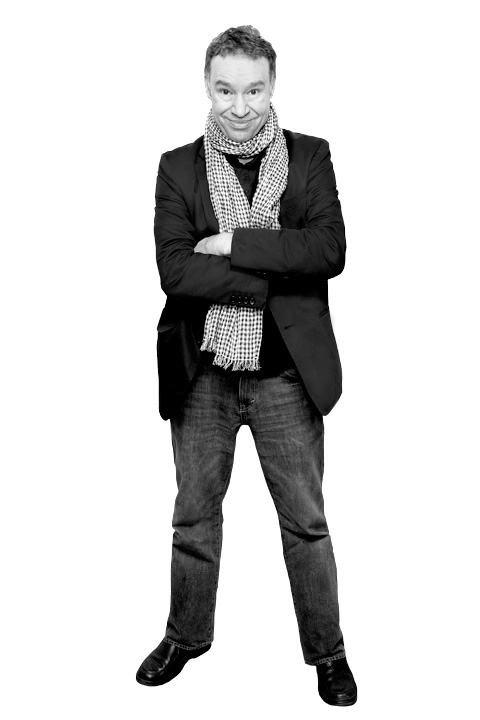 No one does a witty and withering review quite like this chief theater critic for the New York Times. With his book out on Broadway musicals, we put him in the hot seat. Curtains up!
Recent musical theater MVP…
Once — hands down. Because it came to Broadway, which would seem the most unlikely place for it, this little stark musical with very little scenery, and became one of the few bona fide hits of the year.
Show I'd like to see revived…
Gosh, no. Everything is being revived.
The musical bug bit when…
I was tiny. Musical theater was one of my first great infatuations — I grew up on the edge of Wake Forest College in North Carolina and the school had a very active theater department. So by the time I was eight, I had seen Finian's Rainbow, My Fair Lady, Bye Bye Birdie. I had a mind that was very susceptible to using the musical as a forum for fantasy. I thought of things a lot in terms of musicals. It was almost a demented affection for it.
My Proust madeleine…
My first Broadway show was Stephen Sondheim's Follies. I was 15 or 16 and came with my parents to the city. I was transformed. I didn't like the book — even then I was a snide little thing — but I was particularly impressed with the performances.
If not a theater critic…
I might be an English teacher. I might be writing advertising copy. I love to write, but I also need deadlines to be able to write. I come from a family of journalists so it's sort of an artisans trade in my case that's been handed down through generations.
If I could switch beats at the New York Times…
Film is what I'm most qualified to do. I love opera, but would I have the vocabulary to do it? I'm not sure. You know what I'd love to write about? Sports. I think those writers are the most interesting in the paper. They're the flashiest, they're the funniest and they're the least constrained.
Favorite New York theater…
I should have one, but often my fondest experiences are in holes in the walls. Although I love the Belasco Theatre — it's supposed to be haunted and does seem to resonate. Any of the newer theaters, like the Marquis Theatre, are basically industrial barns.
Favorite post-show dinner/restaurant…
More often than not, I just go home and take an Ambien. I usually have to file the next day and tend to get up at five in the morning to write.
The (musicals) soundtrack to my life…
It would have to be a mix tape — Gypsy (Ethel Merman's), West Side Story, Sweeney Todd. A lot of Stephen Sondheim. The Marriage of Figaro, which is a kind of musical comedy, plays in my mind a lot.
A screen-to-stage success…
The Producers was terrific in that sense, better than the original movie. Mel Brooks — who knew? He's a satirist but also a suitor of the musical, totally in love with it.
And a stage-to-screen success…
Hairspray — the 1988 film by John Waters is fabulous.
Terms the casual theater-goer should know…
Jukebox Musical — I'd say the majority aren't that good, but occasionally there's one that's just a lot of fun. The best of example is Mamma Mia, which is so unapologetically clunky and silly that it winds up being a hoot. Dead Celebrity Theater — plays about people like Maria Callas, Truman Capote and Lillian Hellman who keeps getting dragged from her crypt. And I distinguish between revivals and resuscitations. A revival is just where, OK, here we go again, we're going to give you the show you liked before. A resuscitation brings new life and makes you see it with new eyes.
People go to the theater for an escape, but my escape is…
There are certain movies where I can turn off the critical machine. Skyfall I loved — I was perfectly willing to discuss it in cinematic terms afterwards, but for me it was like falling into a nice big bubble bath.
My advice for would-be critics…
See everything you can, write all the time even if it's not being published — those are the muscles you need to keep exercising.
And the best advice I received (and from whom)…
Gloria Vanderbilt — never read what anyone writes about you.
More to explore in
Experts