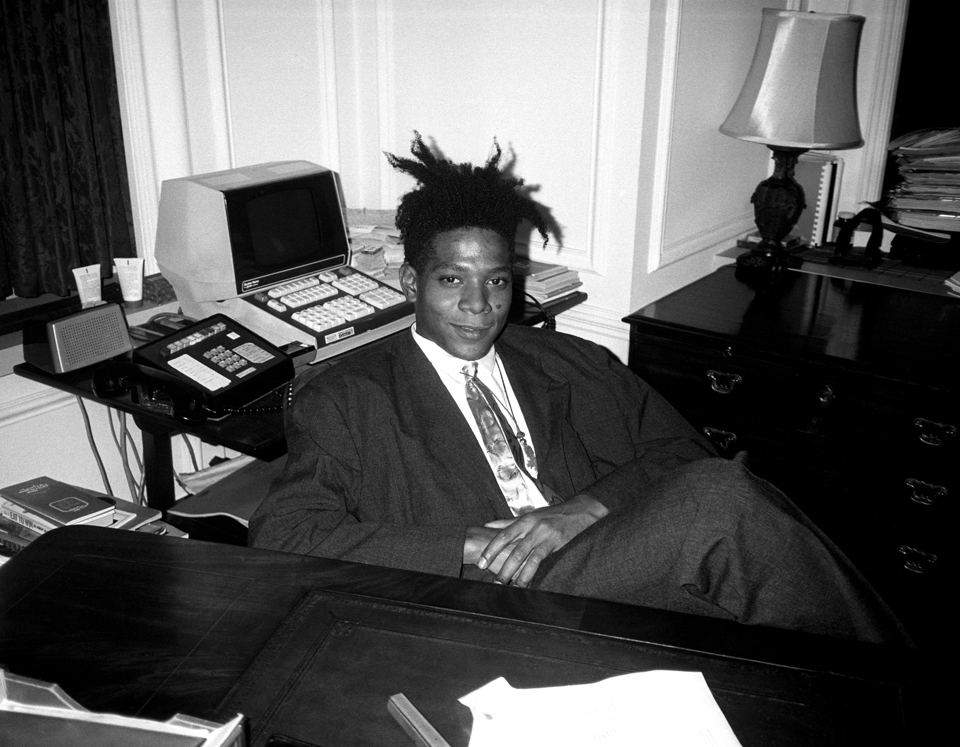 Ambitious, organized and sensitive. From December 21 – January 20th, we celebrate our Capricorn friends, including Neo-Expressionist painter Jean-Michel Basquiat.
Capricorn
Happy Birthday, dear Cap. This will be a powerful birthday month for you because Mercury is retrograding from December 29th until January 17th in Capricorn. A birthday and a retrograde are a special combination. Look at yourself in a totally new way and feel reborn.
Aquarius
Venus will be in your sign of Aquarius from January 3rd – 27th. This only happens once a year and is your perfect time to pamper yourself. Look at new art and enhance your wardrobe. Maybe a spa day is calling you.
Pisces
Jupiter will leave your sign of Pisces on December 20th after having been there for most of 2022. Last year was your spiritual awareness year and now you are reaping the benefits of all your inner work. Do you feel different? The world sees you as a new person.
Aries
Jupiter has just entered your sign of Aries and will remain there until May 17, 2023. This is your time to start fresh and move forward. This push only occurs once every 12 years, so make the best of it. Now is the time to expand into your new life.
Taurus
There are several planets in Capricorn now that are aligning nicely with your earthy Taurus. This is a great time to organize your finances and plan for the new year. Make a business plan and see how you can implement your goals.
Gemini
Mars has been retrograding in your sign of Gemini. He went backwards on October 31st and won't turn direct until January 10th. This is the perfect time to reorganize your office and workspace. If you have a book you have been wanting to write, now is your time. Finish your projects by spring of 2023.
Cancer
The Full Moon is in your sign of Cancer on January 6th. This Full Moon is right next to retrograding Mercury, so you might experience some surprises or sudden changes of plans. Be flexible. If you are in the mood for a gathering, now is the time. Focus on food and companionship.
Leo
Venus is in the opposite sign of your Sun, which is Aquarius. So, Venus is shining on you now. This month will likely bring emotional or loving energy to you. Endings will be happening with some situations you need to close as other doors will open.
Virgo
The first and second week in January will bring you opportunities. There are a lot of planets in earth signs who are aligning nicely with your Virgo. Write a good Virgo To-Do List and check the items off one by one. This will be a very productive month for you, dear Virgo.
Libra
This will be a month that will mark changes in relationships. Some of your earliest family memories will be revisited. Sensitive yes, but also very heartfelt. You might want to look through and organize old family photo albums. Call a sibling or cousin to help.
Scorpio
Both of the planets Uranus and Saturn are messing with your Scorpio Sun now. One planet wants to move forward and the other wants to look backwards. You are caught in the middle. Free your past before you move into the future. You are on the edge now.
Sagittarius
Mars has been doing a retrograde in your opposite sign of Gemini. But he is shining on you too. You will probably feel even more energized than normal. Make sure to focus and accomplish what you want instead of running in circles.
山羊座(12月22日から1月19日)
山羊座
山羊座の皆さん、お誕生日おめでとうございます。12月29日から1月17日まで、水星が山羊座で逆行するため、パワーに満ちた誕生月になります。誕生日と惑星の逆行が重なるのは特別なこと。完全に新しい視点で自分を見つめ、生まれ変わったような感覚を味わいましょう。
水瓶座
金星が1月3日から27日まで、水瓶座に滞在します。金星が水瓶座に滞在するのは年に一度だけのこと。自分を甘やかしてあげるのに絶好のタイミングです。新しいアートを鑑賞し、ワードローブを充実させましょう。スパで一日を過ごすのもおすすめです。
魚座
2022年の大半を魚座で過ごしていた木星が、12月20日に魚座を去ります。2022年はあなたにとって、スピリチュアルな気付きの多い年でした。あなたの内面の成長が、成果となって実を結びつつあります。これまでとの違いを感じているはず。周囲の人たちもあなたの成長を見守っています。
牡羊座
木星が牡羊座に入り、2023年5月17日まで滞在します。この時期は、新たなスタートを切り、前進するときです。12年に一度しかないこのチャンスを、しっかり活かしましょう。今こそ、新しい人生を切り開くときです。
牡牛座
今山羊座に滞在しているいくつもの惑星が、同じく地の性質を持つ牡牛座と美しい配列にあります。財務面を整理して、新年の計画を立てるのに絶好のタイミングです。ビジネスプランを作り、目標を達成するための方法を考えましょう。
双子座
火星が今、双子座で逆行しています。10月31日に逆行を始めた火星は、1月10日に順行に戻ります。この火星の逆行期間に、オフィスやワークスペースを整えておくのがおすすめです。書き上げたいものがあるなら、今が絶好のタイミング。取り組んでいるプロジェクトは、2023年の春までに終わらせましょう。
蟹座
1月6日に、満月が蟹座で起こります。この満月は、逆行中の水星のすぐそばで起こるため、予期せぬ出来事や突然の予定変更に見舞われそうです。そんな時も柔軟に対応しましょう。仲間を集めて何かをしたいなら、今が絶好のタイミング。食事を楽しみ、交友を深めましょう。
獅子座
獅子座の真向かいに位置する水瓶座に、金星が滞在しています。つまり、金星が今、獅子座を照らしているのです。今月は、感情を揺さぶるような愛のエネルギーがあなたに降り注ぎそうです。終わらせた方がよい関係にけじめをつけると、新たな扉が開かれます。
乙女座
1月の第1週と第2週に、あなたにさまざまなチャンスが訪れます。地の性質を持つ星座に惑星がいくつも滞在しており、乙女座と美しい配列にあります。乙女座らしく几帳面なToDoリストを作って、ひとつずつこなしていきましょう。今月は乙女座のあなたにとって、とても生産的な月になります。
天秤座
今月は人間関係に変化が起こる月です。家族の懐かしい思い出も甦ってきます。それは繊細でありながら、胸が熱くなるような記憶。家族の昔のアルバムをめくって、写真を整理したくなるかもしれません。兄弟姉妹や近しい親戚にも参加してもらいましょう。
蠍座
天王星と土星の両方の惑星が今、蠍座に影響を与えています。ひとつは前進する力を秘めた惑星、もうひとつは後ろを振り返る性質のある惑星。あなたはその狭間に立たされています。過去を手放して、未来に向けて歩み出しましょう。今ここがスタートラインです。
射手座
射手座の真向かいに位置する双子座で、火星が逆行しています。その火星は、あなたの上で輝いてもいるのです。あなたは、いつもより湧き上がるエネルギーを感じるはず。堂々巡りをすることなく、目標の達成に意識を集中して取り組みましょう。
More to explore in
Culture