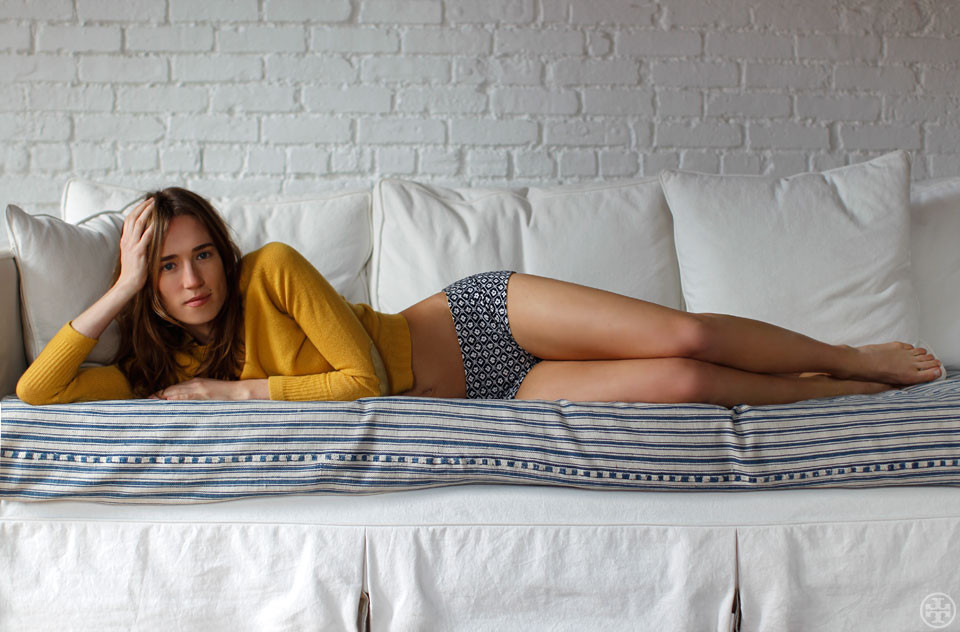 7:30 AM

Green apple, first thing every day.

8:00 AM

Meet my running coach Debora Warner to do an hour of sprints on the East 6th Street track. We're training for my first race!

9:00 AM

Check in with TEN studio manager Corinne Corbett to detail our day and week plan. Then I respond to as many emails as possible while getting out the door.

10:00 AM

Benjamin Edeline (Design Director at Theory) and I attend the Spring/Summer 2014 Trend Union presentation by Lidewij Edelkoort. She travels 300 days a year! Her untiring curiosity is inspiring.
2:00 PM

I join Corinne at the TEN studio (also known as my apartment). While she's managing orders, store deliveries and sample requests, I check in with our production team in LA, then get on the phone with my partner Justin Beal. I ask him to come over and fix the printer and he asks me to blog more. The rest of the afternoon is all things TEN.

7:00 PM

Call my best friend in LA for life download.

8:00 PM

Justin, his girlfriend Jane and I go to weekly "Salad Night" at our friends Nathan and Miko's house in Brooklyn. We make salad and pizza and hang out with them and their kids. Four-year-old Kaz is confused about which one of us is Justin's wife.

12:00 AM

Fall into bed.