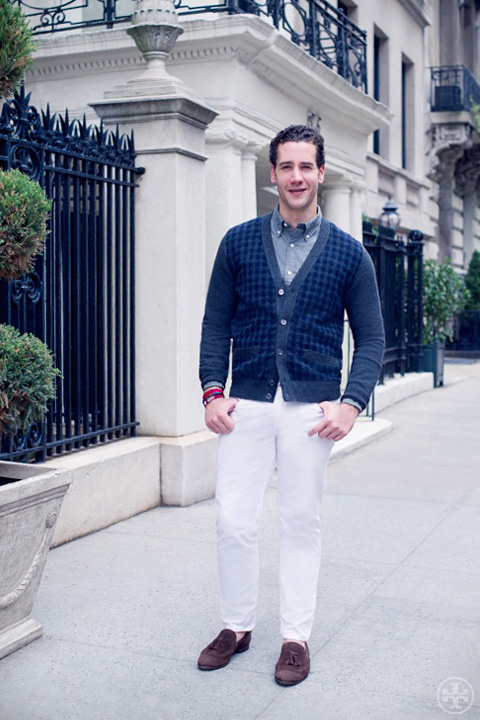 We all have a few (or more) items in our closets that we look at every morning and decide not to wear for whatever reason. Even the most seasoned shoppers and fashion insiders can suffer from closet chaos. Which is where José Ramón Reyes comes in. He founded The Custom Project, which will edit, organize, build, tailor and shop for you. He will make the tough decisions (toss or keep), too. In the spirit of the new year, we asked him for his golden rules of closet upkeep.
What are your golden rules for achieving closet nirvana?
Keep the seasons separate, edit at least once a season, keep clothing organized by category and color (from light to dark) and be sure to have the correct size hangers for each clothing category — you will gain so much space with the right kind of hangers. Make sure the hangers are all the same color.
Every new year, people should look at their closets and…
Edit! Never start a new year in fashion chaos. Review what you haven't worn in the past year and donate it or send it to the tailor.
How do you know when to toss and when to keep something?
Deep down, one always knows what to toss. Especially if you don't remember when you wore it last. Don't be afraid to let things go; there is a reason you aren't wearing them. (Unless it is a special piece that one only wears on special occasions).
Closet you'd love to get into…
Mona von Bismarck (past), Daphne Guinness (present), Suri Cruise (future).
What inspired The Custom Project?
As someone in the industry I saw the need for an image and wardrobe consulting service tailored to individual clients' needs, available worldwide offering a global vision of lifestyle and fashion for today's savvy customer who is always on the go. With our concept, we provide our clients with personalized shopping and styling advice at their fingertips.
What's your backstory?
PR, marketing and design. I started my career at Richard Tyler and Chanel. Most recently, I had my own women's clothing collection, called RÉYES, which was sold at Barneys New York, Saks Fifth Avenue and Harvey Nichols.
Why do you love what you do?
It never gets boring. I get to travel a lot to different parts of the world, get to peek into great closets and work with fantastic people…. I get to shop stores internationally and preview the most amazing pieces before they hit the sales floor.
Being your own boss is…
Freedom with a long leash.
Best piece of advice you have received…
One word: Compromise.
More to explore in
Experts