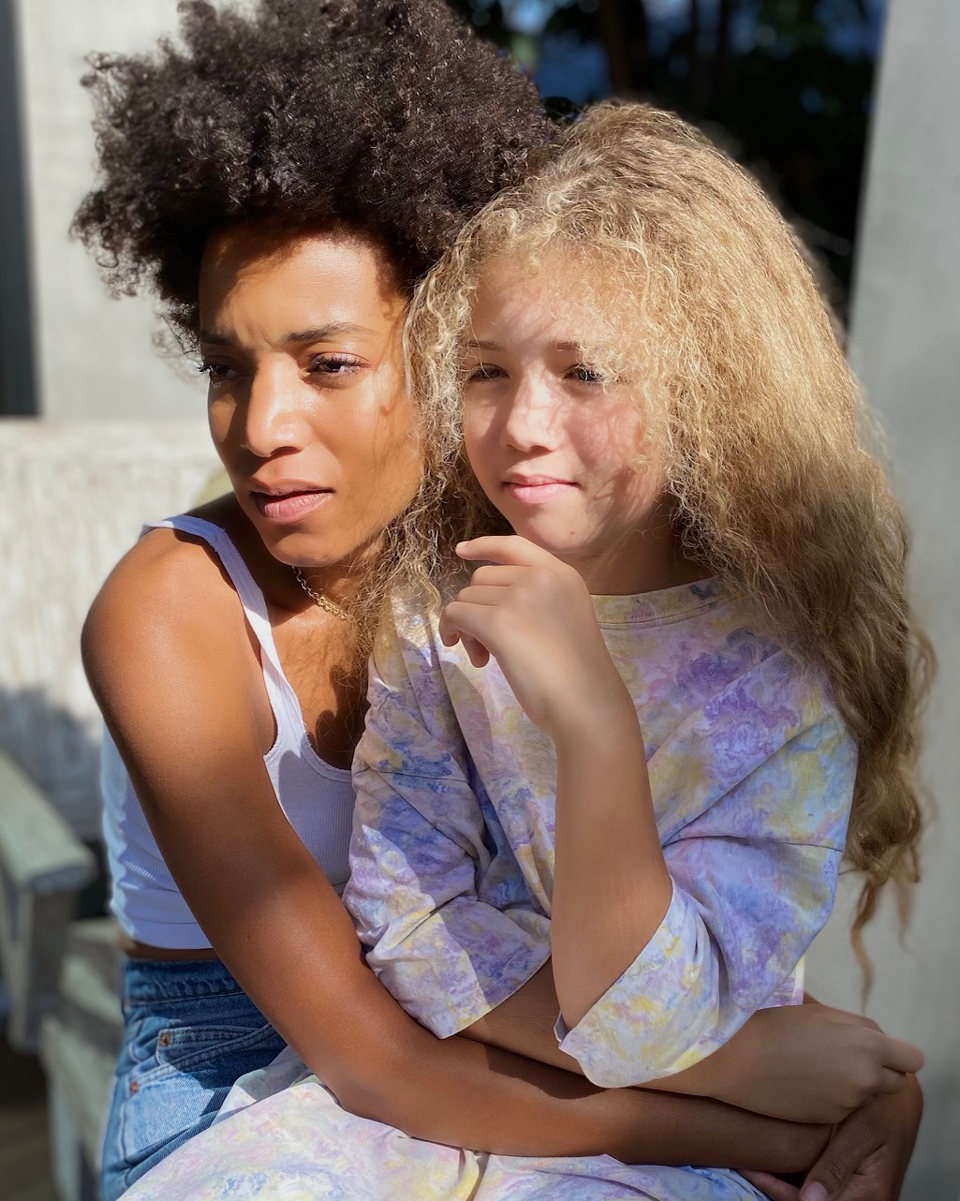 Soul-stirring. That's one way to describe the voice of Grammy-nominated singer Alice Smith. The musician performed at our Fall/Winter 2020 runway show and is a mainstay on our most-listened-to playlists. For Mother's Day, we reached out to Smith — who has a daughter, Lula, with husband and fellow artist Citizen Cope — for lessons in lullabies and following your intuition. Lula also chimed in with her perfect mommy-and-me afternoon, complete with ice cream and movies (can we crash?). Keep reading for our full interview.
Songs I remember most from when I was growing up…
This question is agonizing. Today I would say one thing, tomorrow I would say something completely different. But here it goes…Caught Up In The Rapture Of Love by Anita Baker; Sail On by the Commodores; Glory Box by Portishead; Smooth Operator by Sade; Do You Know What Time It Is by Rare Essence. To name a few.
Songs I used to sing to Lula when she was a baby…
Take Me Out to the Ball Game, Somewhere Over the Rainbow and You Are My Sunshine.
The songs or artists we have on repeat at home…
Jazmine Sullivan, Jorge Ben and Sonate Pacifique
A perfect mommy-and-me afternoon includes…
Alice: Lula and the beach and no fight over washing and combing her hair afterwards.
Lula: Maybe getting ice cream and getting Mr. Chows and staying home and watching Central Park, possibly. And then you'd buy me Roblox and then I could be president of the whole world and there would be no more school ever and I'd know all the languages… because I'd eat the books and absorb the knowledge.
The most important lesson I've learned as a mother, so far…
To follow my intuition. In the end, the deciding factor is what your heart says.
And one lesson I hope to pass on to my daughter…
To not let reactions to your voice stop you from using your voice.
The last year has taught me…
It took me leaving town to realize how deeply I was affected by the last year. It has taught me how easy it is to become disconnected from oneself, and how important it is to have practices in place to reconnect. And how much practice those practices take.