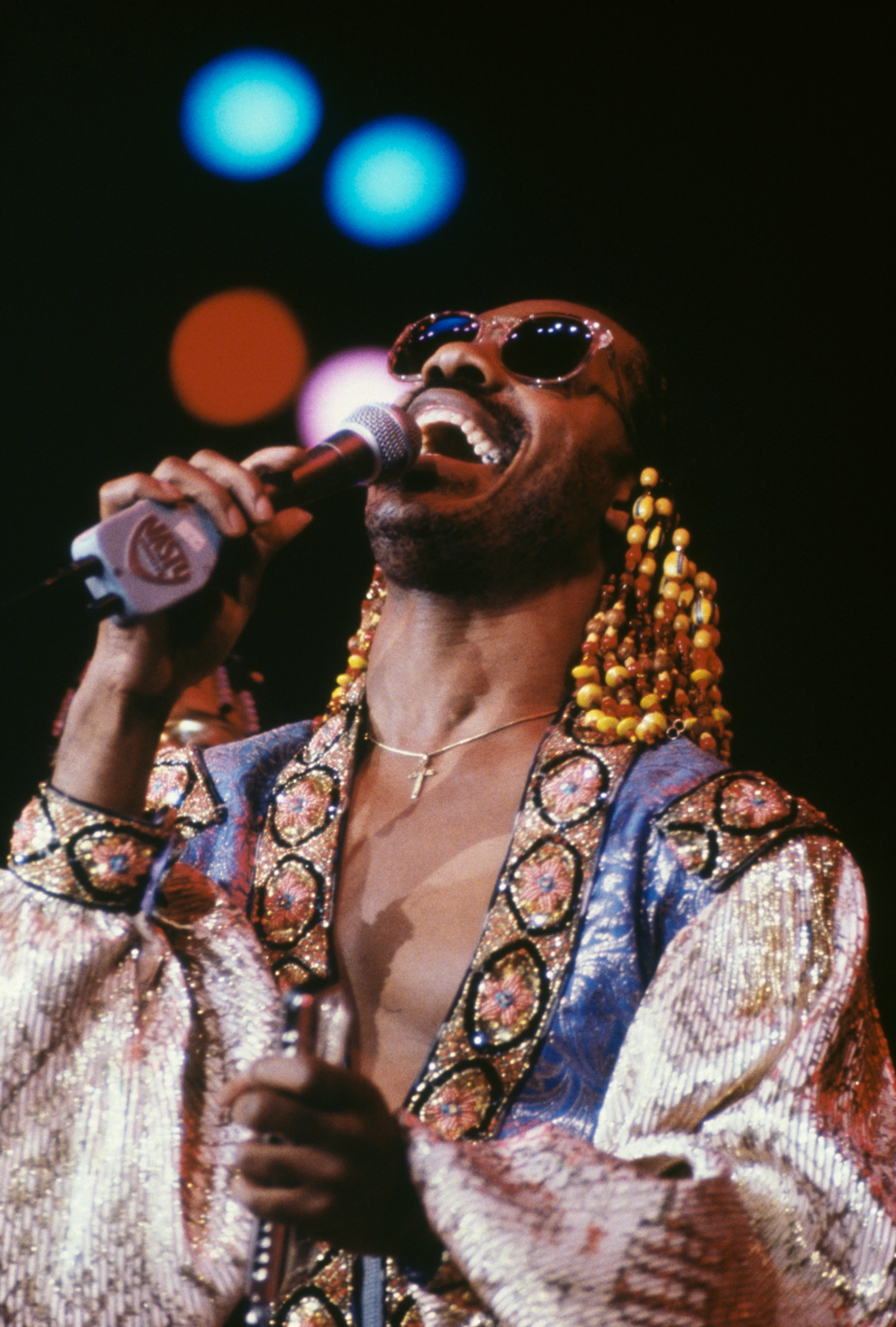 Loyal, practical, grounded… This month (April 20 – May 20), we're celebrating Taurus. Keep reading to discover your horoscope from astrologer Susie Cox.
Taurus
Happy Birthday, sweet Taurus. This will be a luxurious birthday month for you because Venus is also in Taurus until May 9th. Venus is all about beauty, comfort, art with a classy style. See if you can connect with Venus this month to attract all of those qualities and more. Oh yes, Venus also brings love.
Gemini
Both Venus and Mercury will enter your sign of Gemini the second week in May. Mercury, the grand communicator of the Zodiac, is your planet. Combined with Venus, you will be even more brilliant than normal and your projects will present themselves with an extra creative style. Push yourself, dear Gemini. You can do anything now.
Cancer
Mars will enter your sign of Cancer on April 23rd and will remain there until June 12th. Mars will energize your spirit and strengthen you. If you want to start a new exercise routine, now is your time. Are you in the mood to renovate your home or surroundings? If your answer was yes, Mars is here to help.
Leo
Leo is the natural leader of the entire Zodiac, which might be challenged the last week in May. You will likely be confronted with new rules and regulations that are out of your control. Can you accept these changes without reacting? We'll see.
Virgo
There is a big group of planets in Taurus now. Since Virgo is also an earth sign, like Taurus, there is a natural compatibility between those two sign. Your efforts this month will be successful. Put a lot on your schedule because you are ready to get things done. The planets are helping you now so make use of them with an intentional focus.
Libra
Your Libra is getting some extra support the last week in April and the first week in May. Jupiter and Saturn's recent entrance into Aquarius is aligning beautifully with your Libra Sun and will be for a while. You are just starting a new and different phase in your life. Are you ready? Of course you are!
Scorpio
The Full Moon is in Scorpio on April 26th and is quite a strong one. There are a lot of planets that are involved with this Full Moon that will make it more important for you. You will likely have some decisions to make regarding business involvements with others. Are you in charge or are they? My bet is on you.
Sagittarius
This month is a good time to focus on your body, Sag. Are you ready for a more regular exercise routine? How about a massage or some body work? At least start walking and stretching. You know why you are reading this, right?
Capricorn
There is a large group of planets in Taurus now who are aligning nicely with your Capricorn Sun. Have a full schedule and even push yourself a bit to complete some projects this month. With all these planets in earth signs now, much can get accomplished in a very short period of time.
Aquarius
Jupiter will be in Aquarius until May 13th. Now is your time to expand and think big, dear Aquarius. Jupiter will temporarily enter Pisces for a retrograde, but you have Jupiter in your sign for most of this year. Jupiter brings good luck and 2021 is your year to receive it.
Pisces
You are lucky now because benevolent Jupiter is entering Pisces on May 13th and will remain there all the way until July 27th. Jupiter will be doing a retrograde in Pisces during that time. Try something new that will stretch your imagination. Be bold and think big. This is just the beginning of new life for you.
Aries
Your mind will be very inspired this month, dear Aries. You are a quick thinker anyway, but you will be even more brilliant than normal now. Are you in the mood to do some writing or creating? Is there something in your mind that you want to accomplish? You might be feeling some nervous energy now and your challenge is to grab it and direct it to a useful outcome.
牡牛座(4月20日~5月20日)
牡牛座
牡牛座の皆さん、お誕生日おめでとうございます。金星が5月9日まで牡牛座に滞在するため、華やかなお誕生月になるでしょう。金星は美しさ、心地良さ、芸術センスを司る星。今月は金星とのつながりを意識して、そのパワーをたっぷり受け取りましょう。金星は愛をもたらす星でもあります。
双子座
金星と水星が5月の第2週に双子座に入ります。コミュニケーションを司る水星は、双子座の支配星。その水星に金星が組み合わされて、双子座は一段と輝きを増します。いま取り組んでいるプロジェクトは、よりクリエイティブなものへと高められます。双子座の皆さん、何事も恐れずに思いっきり表現しましょう。
蟹座
火星が4月23日に蟹座に入り、6月12日まで滞在します。火星は蟹座の精神にエネルギー与え、心を強くしてくれます。新しいエクササイズの習慣を生活に取り入れるなら今がそのとき。部屋の模様替えや身の回りの整理整頓をしてみてもよいでしょう。火星が手助けをしてくれます。
獅子座
獅子座は十二星座を束ねるリーダー的な存在。5月の最後の週に、その役割が求められそうです。新しい規則や規制が導入され、少し戸惑うこともあるかもしれません。でも落ち着いて、これらを受け入れてみて。みんなが、あなたのリーダーシップを頼りにしています。
乙女座
いま牡牛座に、複数の惑星が滞在しています。乙女座は牡牛座と同じ土の性質を持つ星座。この2つの星座は互いに影響を与え合っています。今月の乙女座の努力は実を結ぶでしょう。物事を成し遂げる心の準備が整っている今、やることリストをたくさん書き出してみて。惑星のパワーを意識して十分に活用しましょう。
天秤座
4月の最後の週から5月の最初の週にかけて、とっても良いことがあるかもしれません。最近、水瓶座に入った木星と土星が、天秤座の太陽としばらくの間、美しい配列になります。あなたは今、人生の新たなステージへと踏み出そうとしているところ。その準備はもうしっかりできています!
蠍座
4月26日に満月が蠍座で起こりますが、その満月はかなり強いエネルギーを持っています。数多くの惑星がこの満月に関わっており、蠍座に大きな影響をもたらします。仕事での役割分担において、最適な判断が必要になることがありそうです。任されているのはあなたか、それとも他の人でしょうか。それはきっと、あなたにしか出来ないことですよ。
射手座
今月は、身体に意識を向けるとよい月です。定期的なエクササイズの習慣を取り入れるなら、マッサージやボディメンテナンスはいかがでしょう。ウォーキングやストレッチは今すぐにでも始められます。運気がパワーアップしますよ。
山羊座
いま牡牛座に複数の惑星が滞在しており、その惑星達は、山羊座の太陽と美しい配置にあります。今月は、やることをたくさん書き出して精一杯頑張って。プロジェクトを最後までやり遂げましょう。この惑星達が土の性質を持つ牡牛座にいる間は、短い期間で多くのことを達成できます。
水瓶座
木星は5月13日まで水瓶座に滞在します。いまこそ水瓶座が成長し、大きく考えられるとき。木星は今年、一時的に魚座で逆行しますが、それ以外はほとんど水瓶座に滞在します。木星は幸運の星。2021年にその恩恵を受け取るのは水瓶座の皆さんです。
魚座
魚座はいま幸運な時期。慈悲深い星である木星が、5月13日に魚座に入り、7月27日まで滞在します。木星はその期間、魚座で逆行します。想像力が膨らむような新しいことに挑戦しましょう。ものごとを大胆に、大きく捉えて。あなたの人生は新たなステージへ入ったばかりです。
牡羊座
牡羊座の皆さん、今月はアイデアが次々と湧き上がる月になります。もともと発想力に富んだ牡羊座ですが、いつも以上に直感が冴えわたります。何かを書いたり作ったりするのには抜群のタイミングです。目標に向かって取り組むのもいいですね。あなたは今、少し神経過敏になっているかもしれません。エネルギーの流れを掴んで、良い結果に向けていきましょう。
More to explore in
Culture