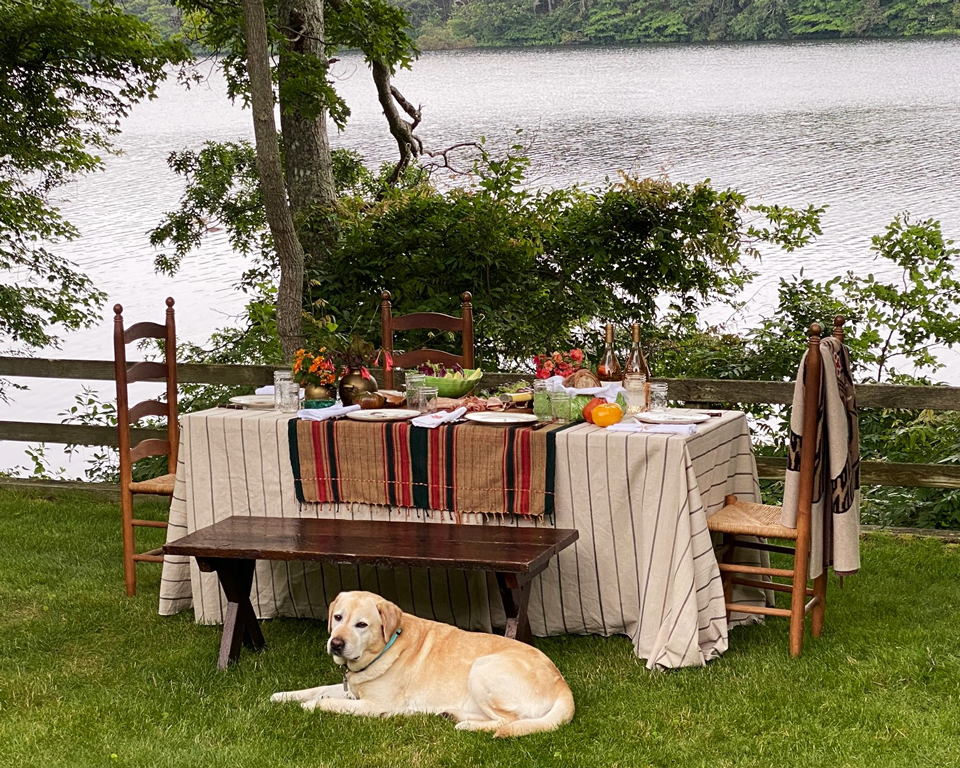 With parties on hold for the foreseeable future, New York City event planner
Bronson van Wyck
is putting his talents to use on a smaller scale — an intimate picnic at home on Long Island. "It reminds me of Sunday supper on my family farm in Arkansas," says Van Wyck. "We would pull the tables and benches under the trees and watch the sun go down." As leaves change from summer's green to gorgeous shades of red, bundle up in warm sweaters and blankets and bask in the crisp fall air. Here, Van Wyck shares a few ideas for creating a relaxed & stylish picnic setting right at home.
Add color with hand-picked flowers from your garden and fruits and vegetables from your local farmer's stand.
Style a charcuterie board.
Forage in your home for finds to add to your table — this horse blanket is from my home farm in Arkansas.
Monogrammed napkins — a little something personal for friends and family.
Easy drinking — pre-batch a cocktail and enjoy time with your guests!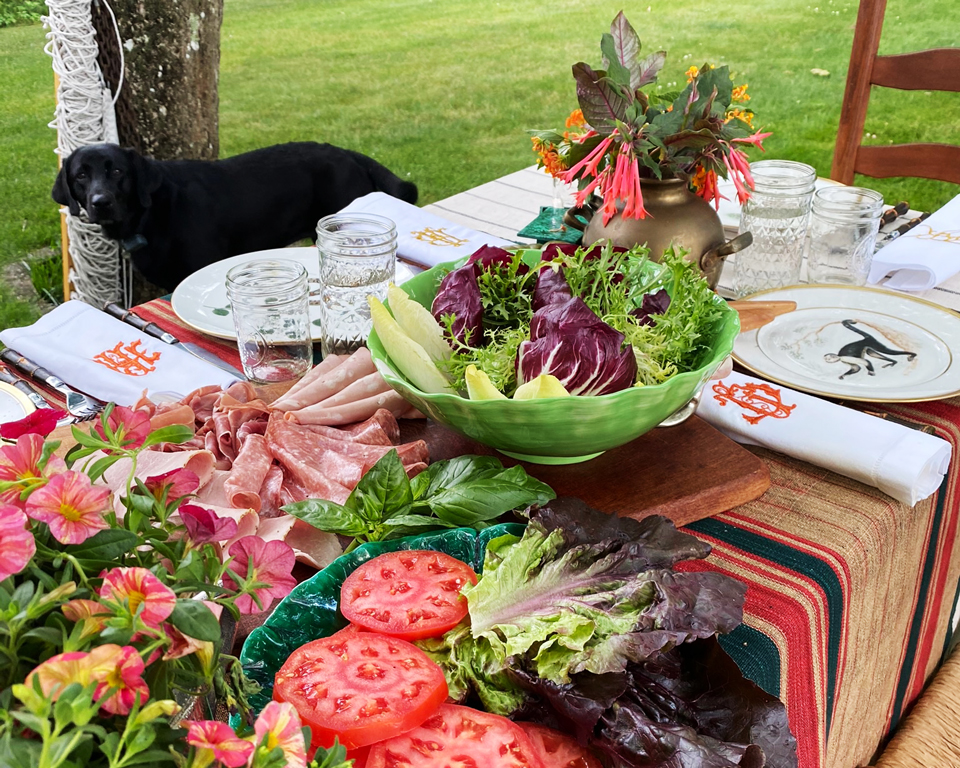 More to explore in
Entertaining