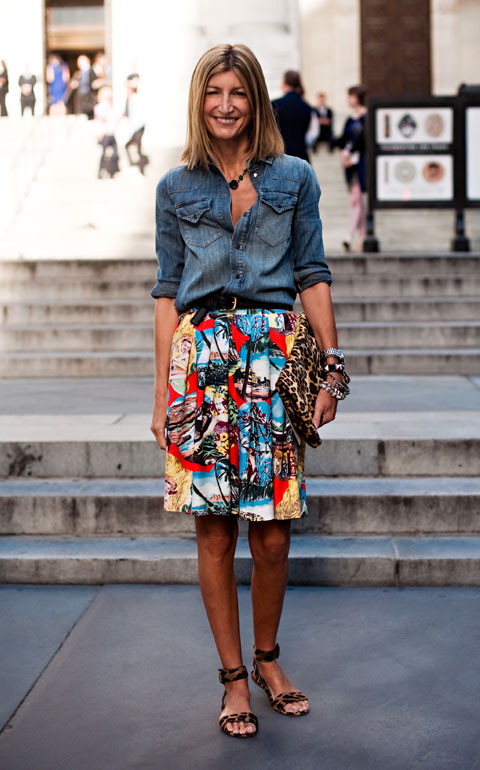 Sarah Rutson
photographed by
Vanessa Jackman

7:00 AM

Wake up at the Soho Grand hotel and have a cup of English Breakfast tea. (Can't function without first cup of tea first thing!)

7:30 AM

Go through emails and get dressed. I will be wearing a lot of Alexander Wang white shirtdresses this season — I love every type of a white shirt or shirt-as-a-dress – they are so versatile – easy to throw on in hot weather or add a jacket and a pair of thick hosiery and booties when it's cold!

7:45 AM

I don't know when I next eat, so this is my guaranteed meal. The rest of the day is chocolate and chips in the back of the car.

1:00 PM

FW is hard to meet up with friends but I will always make time for Lynn Yaeger! Mark Holgate at US Vogue, Eddie Borgo and Kate Lanphear are good friends to catch-up with as well.

4:00 PM

A change of shoes — my feet are always my top priority. I have to be comfortable all day, so I switch between my flat Prada thongs and my Givenchy or Alaïa heels.

9:00 PM

NYFW is a marathon of survival, day to night. I know I won't get to change before evening drinks or events, as there is never time. On days I know I need to meet up in the evening, I throw on an Alaïa dress. It is always appropriate whatever the schedule is — and is always my fail-safe and secret to looking fab all day.
More to explore in
Experts