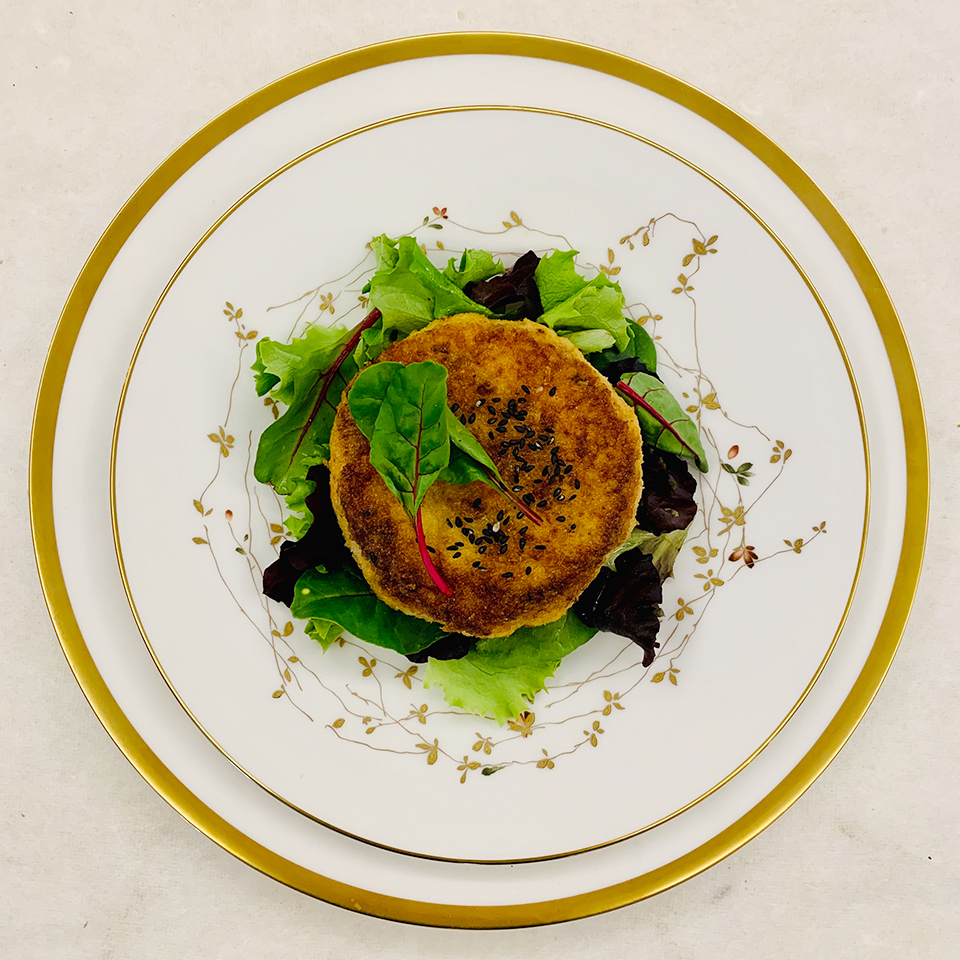 What's cooking? These days, 
a lot
. We asked 
Judy Joo
—chef, author and host of Food Network's 
Korean Food Made Simple
—to walk us through a few of her favorite dishes. Here, her "Super Simple, Super Tasty Shrimp Cakes."
Recipe:
Serves 4
Ingredients:
25oz / 700g frozen or fresh peeled raw prawns, thawed
2 large eggs, beaten
2 scallions, trimmed and finely chopped
2 tbsp Dijon mustard
1 tsp lemon juice
4 tsp sriracha sauce
½ tsp kosher salt
Black pepper
1 cup /140g Japanese panko bread crumbs
3 tbsp extra virgin olive oil
Salad leaves to garnish
Instructions:
Put about 1/3rd of the raw prawns into a food processor and pulse until a smooth paste. Transfer to a large bowl. Chop the remaining shrimp roughly into ½ inch (1-2 cm) pieces and add to bowl. Finally, add the eggs, spring onions, mustard, lemon juice, chili sauce, salt, a grinding of black pepper, and about 1/3rd cup (50g) of the panko breadcrumbs. Mix well using your hands, until evenly combined.
Shape the mixture into 12 3-inch (7-8 cm) patties. Coat with the remaining breadcrumbs. Place on a tray and cover and chill for 1 hour to firm up.
Place a large nonstick skillet over a medium heat and add the olive oil. When hot, pan fry the prawn cakes in 2 batches for about 4 minutes on each side or until golden browned and cooked through (timing depends on size). Drain on kitchen paper and keep warm.
Serve with salad leaves and extra sriracha sauce on the side.
More to explore in
Entertaining