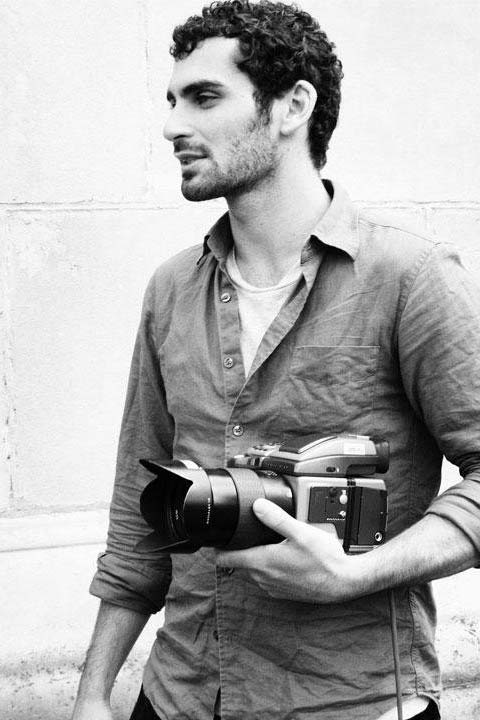 The fashion photographer's insider view of London
London is… Constantly raining and grey, but for some reason, that seems to lead to creativity.

First-time visitors must see… The River Thames. There are so many attractions along the Thames and the more inland you go, the prettier it becomes.

Best nightlife scene… Dalston and Hackney, but you just need to know the right places. Friends of mine just opened a bar in Dalston with a basement club called Birthdays.

If I only had one night in London… I'd do dinner at the Peruvian Ceviche and drinks at Tom Dixon's Paramount Bar, all in the West End. If I wanted to stay in East London: an early dinner outside at Towpath on the Regent's Canal followed by a few Old Fashioneds at Nightjar.

Can't-miss museum or gallery… The Tate Modern. But for young and emerging artists Redchurch Street has open galleries that spill into the streets on the first Thursday of every month. There is also an interesting scene in and around Peckham, South London. Check out Frank's Cafe, which is great for exhibits and BBQ with a Jamaican twist.

British dish I miss when I'm on the road… Sunday roast with Yorkshire pudding and a pint of Guinness.

And the best place to find it in London is… The Royal Oak is fantastic and, for beef Wellington, the Hemingway in Victoria Park.

Tourist attraction even a local can't resist… Food markets such as Broadway Market and, even better, Borough Market.

Scenic spot where I love to shoot… The West County coastline, Cornwall and North Devon. Also: Camber Sands beach, which is famous for its low tides, super-wide flat beaches and amazing sand dunes.

Secret only a local would know… It wouldn't be a secret if I told.
More to explore in
Experts