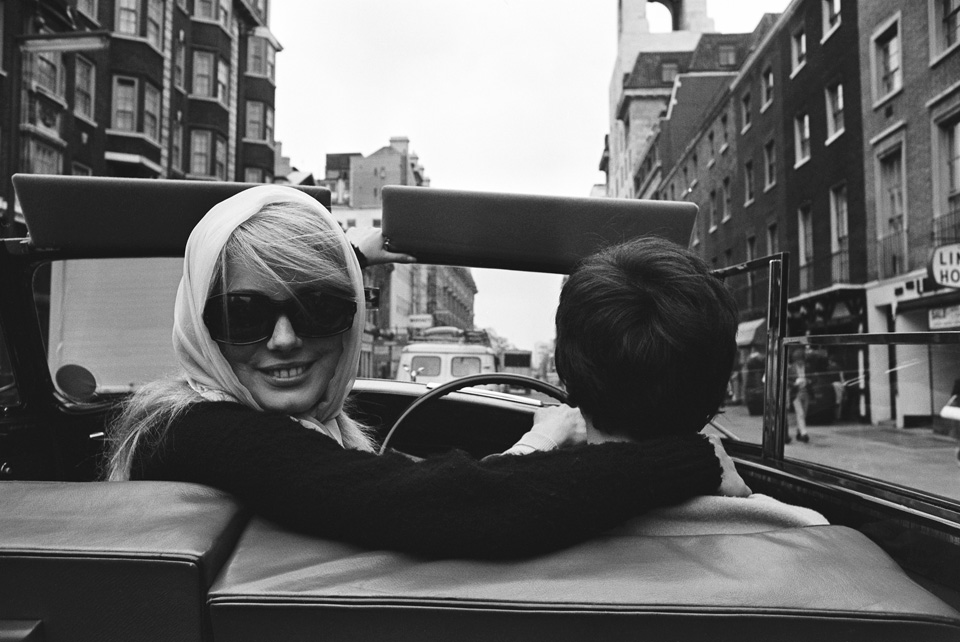 Libra (September 23rd – October 23rd)
Libra
Happy Birthday, sweet Libra. This will be a powerful time for you because Mars will be in Libra from October 4th until November 17th. Mars will make you strong and give you a louder voice. Your lovely Libra nature is often compromising, but not now. You will have a gentle strength that could stay with you forever, if you want.
Scorpio
You are in luck now, Scorpio. Both Mercury and Venus are in your sign for most of this month. Mercury is about communication and Venus is love. This is the best time to tell your loved ones how much you care. Better yet . . . show them with loving action. Do something extra sweet for them this month. They will love you even more for it.
Sagittarius
This month you will feel more social than usual. All the Libra planets are in your house of friends now and will bring parties or fun events now. Focus on your creative buddies and maybe take an art class together. You will be surprised at how you see color and design with new eyes. Are you an artist? This might uncover latent talents in you.
Capricorn
Your power dates this month are October 4th – 7th when the Moon will join the party of planets already in Capricorn. You are feeling driven and focused now because of those slow planets in your sign. The Moon will give your project an even clearer direction. Have business meetings during those days with people of importance.
Aquarius
You will feel like being with friends more during this month. All the planets in Libra are coaxing your independent Aquarius out a bit in the world. You could have an old friend call for a surprise meeting. Or better yet, call an old friend you have been thinking about lately. Have fun!
Pisces
All these Libra planets are moving through your house of other people's money. This would be a good month to look at your finances and see if anything needs reorganizing. Are you up for an investment? After doing your due diligence, this might be the time.
Aries
The Full Moon will be in your sign of Aries this month on October 15th. That's on a Sunday night, so the entire weekend will be bathed in moonlight. Make sure you are under the Full Moon to let it shine its good luck on you. This can be like a personal, emotional celebration time. Count your blessings to see how fortunate you are.
Taurus
Yes, the planet of sudden change, Uranus, is in your sign now and will be with you for a number of years. If you are feeling restless, which is very odd for a Taurus, Uranus is tickling you. This month, both Venus and Mercury are aligning with your Sun to bring you some new ideas regarding the changes in your life. Do not resist change and instead welcome and embrace it.
Gemini
The planets in Libra, your fellow air sign, are all supporting your Gemini Sun this month. You will feel more creative than normal, so please grab this artistic and abundant energy and use it. Yes, you can do art, but you can also go through your closet or home to spruce it up a bit. A little paint goes a long way to fresh your surroundings. Be playful and light.
Cancer
The two most family-oriented signs of the Zodiac are Cancer and Libra. With the Sun and other planets in Libra now, this would be a good month for an almost spontaneous family reunion. Not everyone can make it, but that's ok. It will be precious for the ones who could attend. The Full Moon weekend on October 12th would be a perfect time to howl at the Moon.
Leo
Communication is the focus for you this month, Leo. Reach out to those who you are been wanting to talk to but just haven't made the time to do it. This is the month. Also, you will be extra smart now, so if you want to start that's in your mind . . . please start. The world needs to see your brilliance and it's time.
Virgo
Mars has been in Virgo since August 18th and will leave on October 4th. You have been stronger with the warrior Mars going through your sign and now is the time to wrap up that phase. If there are a few more little things to finish up, please do it now. Do you need to speak your mind still? Don't hold it in because Mars won't be in Virgo again for two years. Now is the time.
天秤座(9月23日から10月23日)
天秤座
優しさに溢れる天秤座の皆さん、お誕生日おめでとうございます。この時期は10月4日から11月17日まで天秤座に火星が滞在するため、エネルギーに溢れています。火星はあなたに力を与え、普段より自己主張も出来るようになるでしょう。優しい性格のため妥協しがちな天秤座も今月は違います。あなたが望めば、穏やかな中にも内なる意思の強さを持ち続けることができるはず。
蠍座
今ラッキーなのは蠍座のあなた。水星と金星が、共に多くの時間を今月は蠍座で過ごします。水星はコミュニケーションを、金星は愛を司ります。大切な人に、どれ程大事に思っているか想いを伝えるベストタイミング。出来れば、大胆な愛情表現をもって伝えて。大切な人とのコミュニケーションにおいて、「いつも以上に」を意識することで、より大きな愛が返ってくるはず。
射手座
今月はいつもより社交的になるでしょう。全ての天秤座の惑星達は今、あなたの友達のハウスに滞在し、今すぐにでもパーティーや楽しいイベントを始めようとしています。クリエイティブな友達と共に過ごして、アートクラスに一緒に行くのもいいでしょう。色やデザインが新しい形で目に飛び込んできて驚くはずです。ひょっとしてあなたはアーティスト?隠れた才能が開花するかも。
山羊座
今月は既に山羊座に滞在する惑星達に月が加わる、10月4日から7日に運勢が高まります。山羊座をゆっくりと移動する惑星達の影響で、今のあなたはやる気に満ち、集中力も高まっているはず。月はあなたが取り組んでいるプロジェクトに、より明確な方向性を示してくれるでしょう。この期間に、影響力を持つ人たちとビジネスミーティングを開きましょう。
水瓶座
今月はいつもより友達と過ごしたい気分になるでしょう。天秤座に滞在する惑星達が、独りが好きな水瓶座を少し世の中に引っ張り出すのです。昔の友達から突然会おうと連絡があって驚くかもしれません。もしくは最近気になっていた友人に自分から声をかけてみては? 素敵な時間を過ごして!
魚座
天秤座に滞在する全ての惑星達が、他者からの影響を受ける魚座の金運のハウスを通っています。自分の金銭面に見直すべき点がないか確かめる機会です。投資を始めたい?しっかりと準備をしてからであれば、挑戦するのには良いタイミングかも。
牡羊座
満月が10月15日に牡羊座に到達します。日曜の夜なので、この週末にかけて月の光に照らされます。満月の下で月光を浴びて、幸運を受け取って。個人的で感傷的なお祝いの時となるかもしれません。自分がどれほど恵まれているかを噛みしめて。
牡牛座
さあ、改革を司る天王星が牡牛座に到着。これから何年にも渡り滞在します。もし珍しくソワソワしているのなら、それは天王星があなたを刺激しているから。今月は金星と水星が牡牛座の太陽星座と重なり、あなたの人生を変える新しいアイディアをもたらします。変化を拒まず、積極的に受け入れて。
双子座
双子座と相性の良い天秤座にいる惑星達が、今月は双子座の太陽星座を支えてくれます。いつも以上にクリエイティブな気分になるので、その溢れるアーティスティックなエネルギーを使って。アートはもちろん、クローゼットや家を整頓したり、模様替えするのもいいでしょう。少し色をつけるだけで雰囲気がグッと変わるはず。遊び心をもって陽気に。
蟹座
星座の中で最も家族思いなのが蟹座と天秤座。太陽や他の惑星達が天秤座に滞在する今は、家族が自然と集まるのに最高の時期。全員揃わなくても仕方ありません。集まれたメンバーにとってかけがえのない時間となるでしょう。満月になる週末の10月12日は、最高に盛り上がるはず。
獅子座
獅子座の皆さん、今月はコミュニケーションが鍵です。ずっと話したかったけれど、なかなか機会を持てなかった人たちに連絡を取ってみて。今月がチャンスです。また今は一段と冴えている時なので、もし何か考えていることがあるなら…ぜひ始めて。あなたの閃きを世界が待っています。
乙女座
8月18日から乙女座に滞在していた火星が10月4日に移動します。勇気を司る火星が乙女座を通過するおかげで強くなっていたあなたですが、もうすぐその時期が終わろうとしています。もしまだやり残したことがあれば、今済ませて。まだ腹を割って話さなければならないことがあるのなら、ためらわないで。次に火星が乙女座に来るのは2年後になってしまうからこの機会を逃さないで。
More to explore in
Culture