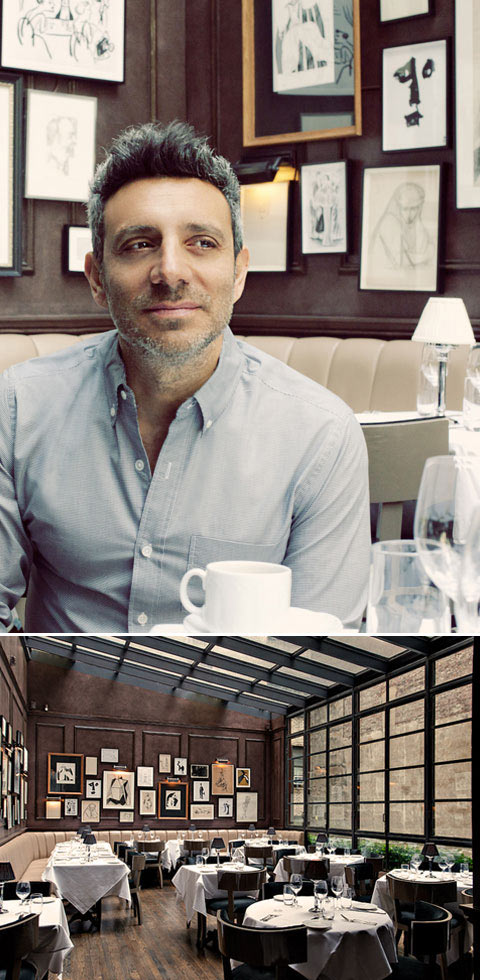 The chef-owner of The Crown and The Lion talks fresh mozzarella, where he eats and where he does his groceries.
When cooking at home for guests…
I'm inspired by what's seasonal and fresh at Gourmet Garage, Citarella, the Chelsea Market…. I like pasta. I like fish. I like everything. If I see wild salmon, that's what it'll be. If I go into Bonne Italia and see a fresh cut pacari, it'll be that.
For last minute meals…
I have frozen sauce in the freezer that I've made and I always have dried pasta and garlic on hand, so I'll usually just throw a pasta together. I also eat a lot of broccoli, so I always have some in the fridge.
My favorite restaurants (other than my own)…
My neighborhood go-to [in the West Village] is Sant Ambroeus. Their food is underrated; it's very delicious. I like Ballato's on Mott Street a lot. I love the owner.
The best food experience I've had…
When I was in Italy, I stumbled upon this little solumeria and there was mozzarella that was just made. I grabbed that and I grabbed some flatbread that they had just baked in this ancient stone oven, and then I went out and sat on a rock overlooking the bay of Naples.
My favorite snack food…
"Official" favorite snack food is nuts. But unofficially, pizza.
No, I don't watch cooking shows…
I get my fill of cooking on the job. I like to watch The Voice. It's like a little microcosm of life. You get up there and if those chairs don't turn around, it's like 'Oh my god.' It's heartbreaking! I'm hooked.
Being on Gossip Girl…
Was the most fun ever. Great staff. Great director. It was really weird for me to be in that scenario acting, even as myself, but I would do it again in a heartbeat.
In my near future…
I want to do another book, but it takes years for the experiences to pile up. At some point, maybe a cookbook.
More to explore in
Entertaining