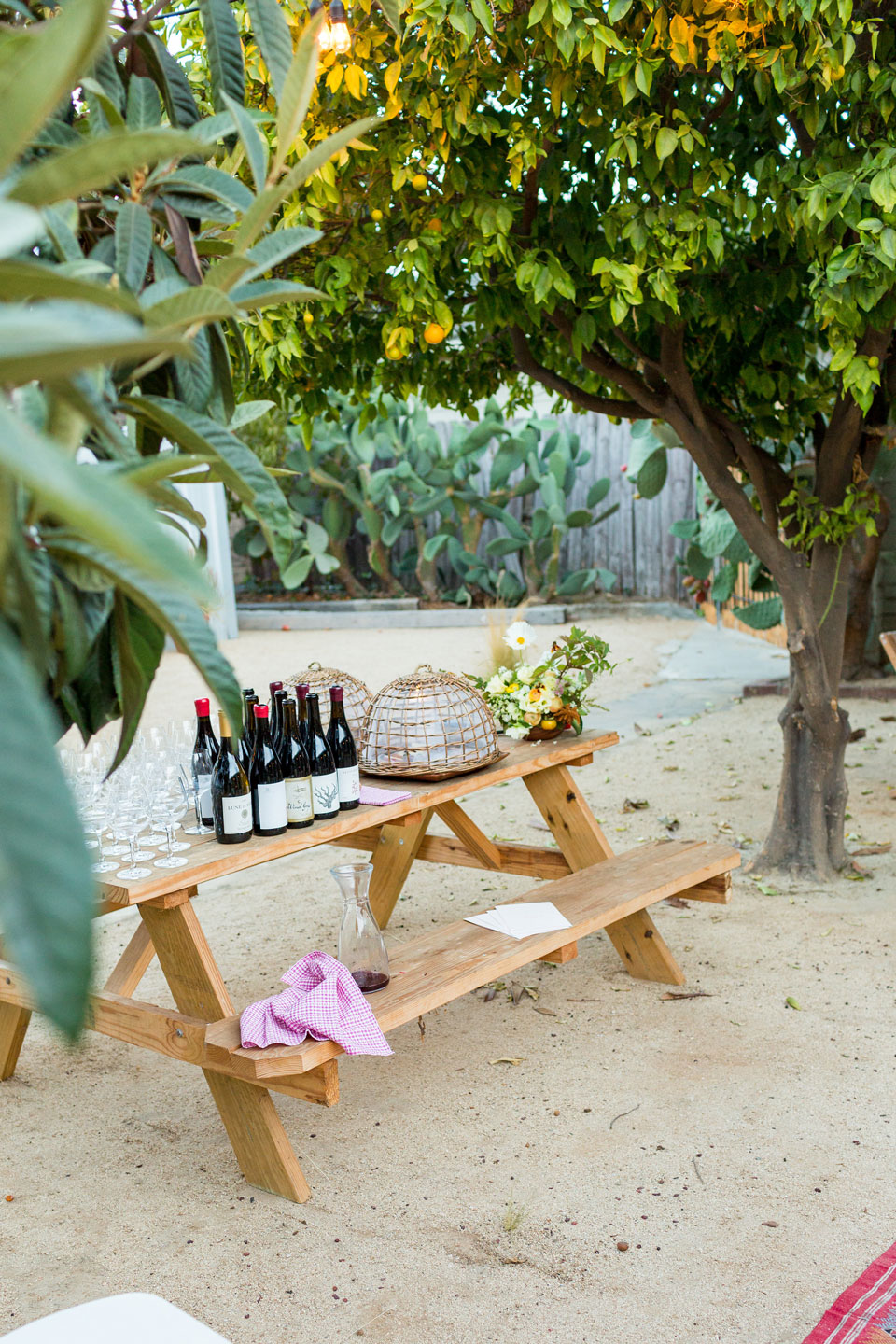 We've all been there — staring at a wine menu and realizing you don't know the difference between a Muscadet or a Muscat Blanc, never mind the years or the provenances. Tory Daily is here to help. We spoke with Helen Johannesen of L.A.'s Helen's Wine — who also oversees the wine programs for some of the city's best restaurants, including Animal and Son of a Gun — and she shared her intel on everything you need to know to imbibe (and gift) like a pro this summer.
Helen Johannesen's Top Picks for Summer 2018
1. Everyone needs a chilled red in his or her life — especially when it hits summertime. You want to focus on reds that have a good red fruit component as well as a low tannic structure. I have two favorites in the rotation right now: 2017 Broc Cellars, Amore Rosso, Lone Oak Vineyard, Mendocino, Sangiovese and 2016 Clos de la Roilette, Cuvee Tardive, Fleurie, Gamay. The bee's knees, if you can still find it, is The Feints by Ruth Lewandowksi — dry farmed in Mendocino, it's too legit to quit.
2. Rosé is obviously part of the summer lineup. But I like to dabble in darker colored rosés that are a little salty and super dry. They are transformative!!! My current fave is 2017 Vini Rabasco, Cancelli Rosato, Montepulciano. Made in Abruzzo about 40 kilometers from the eastern central coast of Italy, this wine is raspberry in color, made from the Montepulciano grape and drinks like a little angel from heaven.
3. There is also your classic oh-so-pale, weak-in-the-knees rosé that is perfect for the poolside hang. My current favorite is 2017 Domaine du Bagnol, Cassis Rose, Grenache-Mourvedre-Cinsault. It's divine and cries out for langostinos.
4. This summer is also all about white wine made from Chenin Blanc and the new Spain! Olé!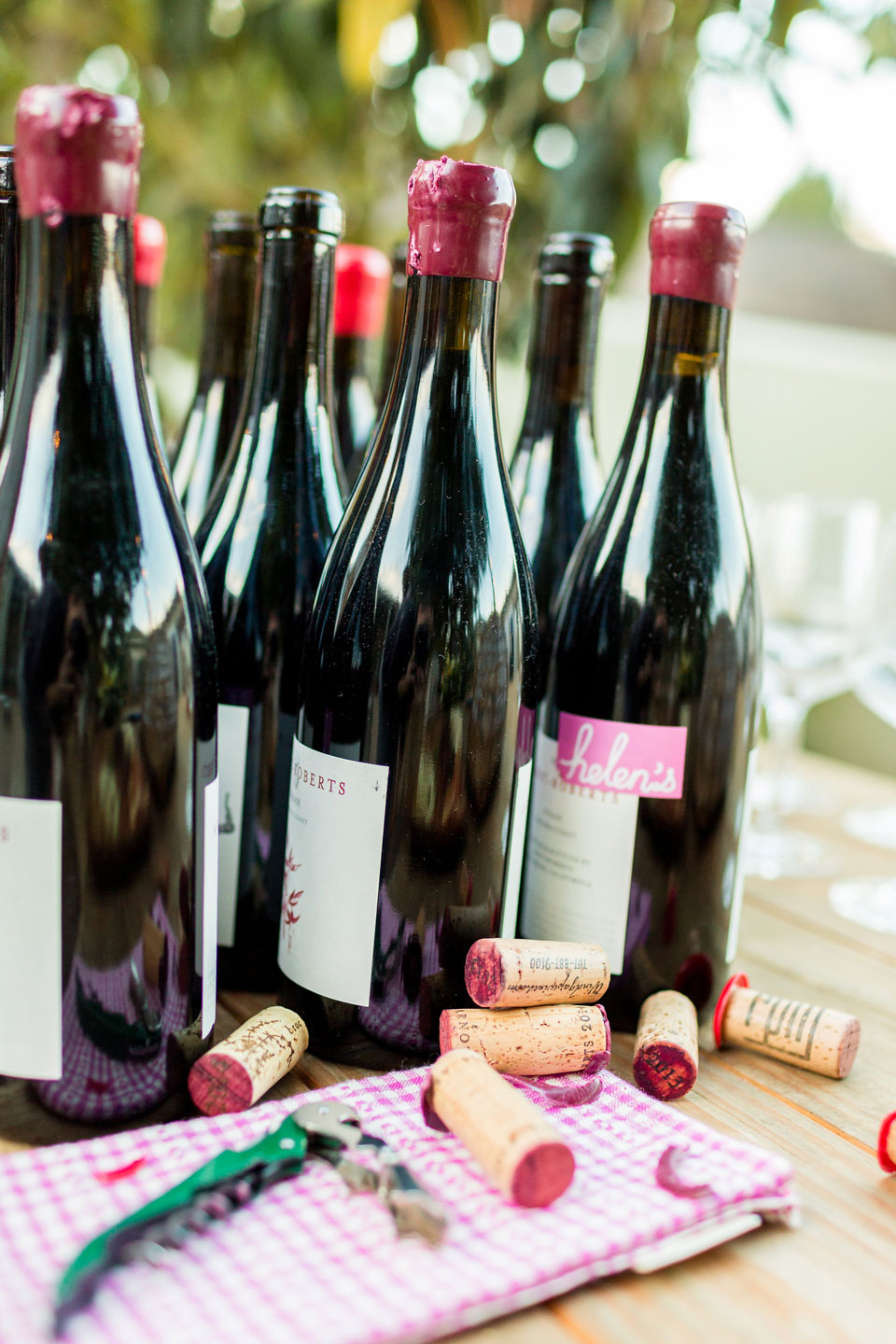 My favorite wine to give as a gift…
I love giving people champagne as a gift because it's often something that people won't buy for themselves. Or they buy the wrong kind, or it's something terribly mass produced. If it's for a friend who is part of a couple, I always write them a note to share this bottle only with each other while sitting outside or by a fire.
And to bring to a grilling party…
Chilled reds, baby! So good at a grilling party. A skin-contact white wine, A.K.A. orange wine, is also an awesome choice as it's chilled and generally they drink clean but have more texture from the extended contact. Perfect for a little smoky char.
And to a summer picnic…
The hardest thing about picnics: the question of ice. I typically recommend a rosé or dope crispy white wine that you put in the freezer before departing. Don't freeze it, but it should be slightly gulpable so it doesn't warm up too much. This should be followed by a light bodied red that you also stashed in your basket — a perfect encore to your crushable rosé.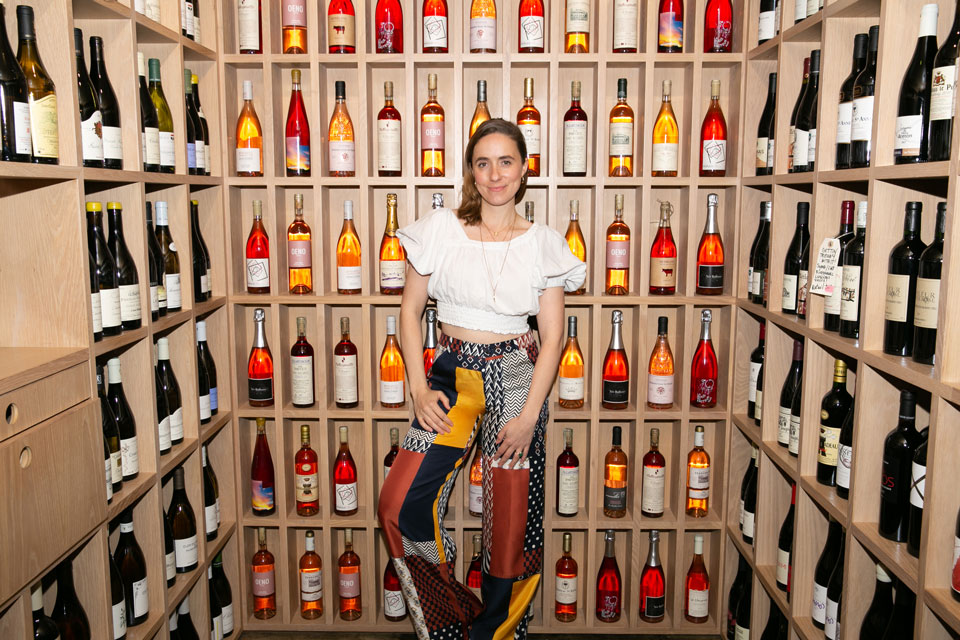 Insider tips to ordering wine at a restaurant…
When you are drinking wines you love and visiting your local wine shop — Helen's Wines, if you're in Los Angeles! — start taking note of who the importers and distributors are. It's always the information that is written on the back labels and is one of the best litmus tests for finding a wine you will like. It's important to think of an importer as a curator; they are collecting like-minded growers who have similar levels of integrity.
Also! If you hate a bottle, it might be corked, ask for something else, or let the sommelier know you think it might be flawed. And always taste a wine if you order it by the glass.
My Proust madeleine when it comes to wines…
Wines from Burgundy, both white and red — there is a crazy, elegant history that is spiritually evoked in these wines. I have visited quite a few times, the terroir is incredibly ranging and, nine years ago, a wine from there changed my entire perspective on what wine could be. I think other than that, there are certain wines I drink in Paris, at places like Septime La Cave, that you can't easily get here but when you do, it's my romantic summer of 2017 all over again.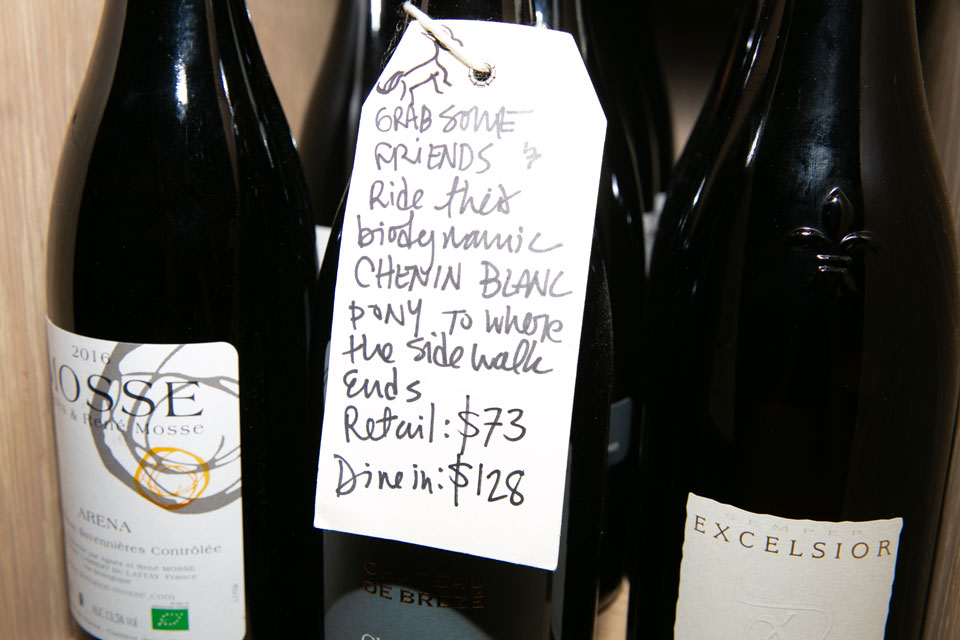 More to explore in
Entertaining