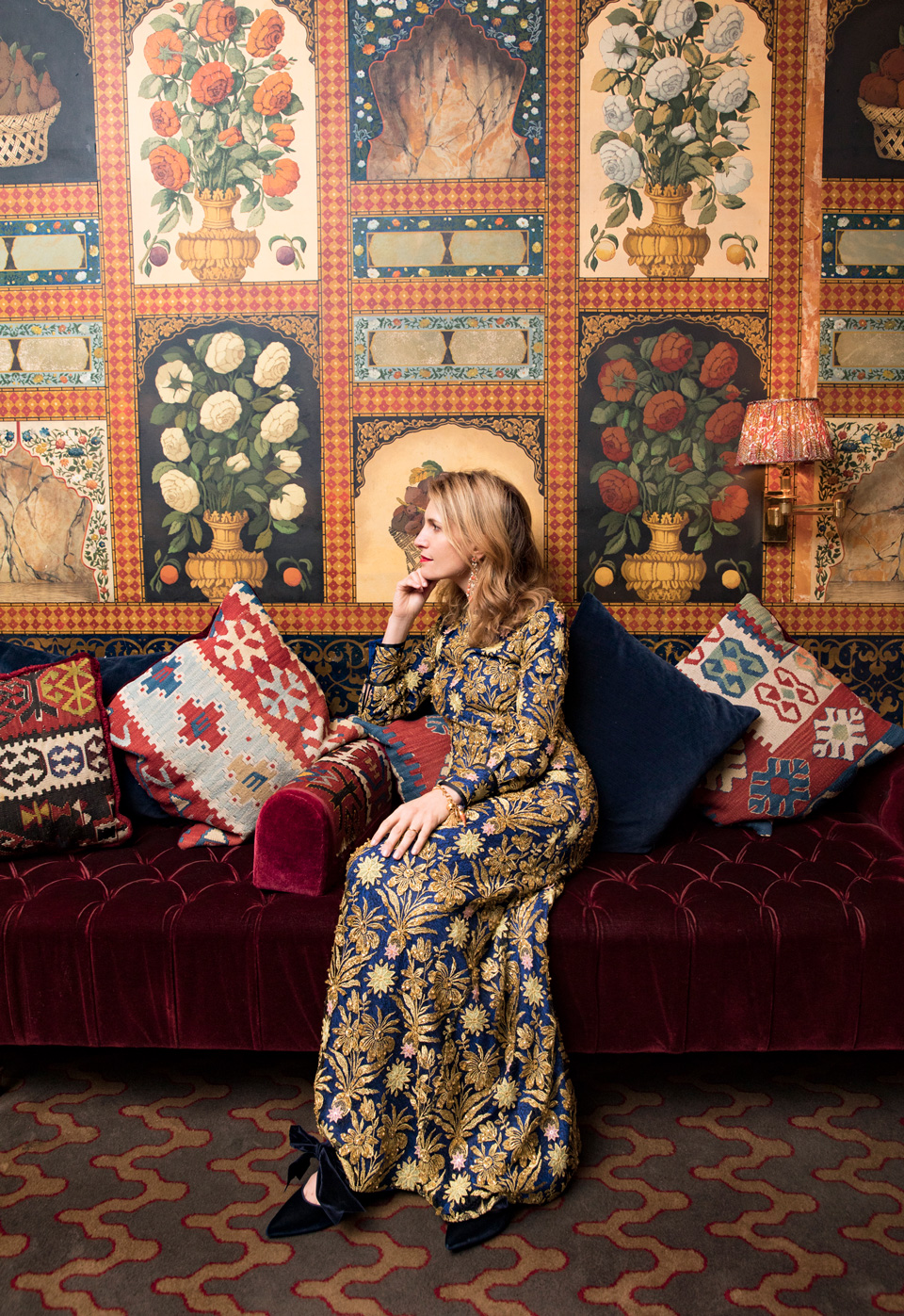 There's a reason we shot Martina Mondadori Sartogo, the Founder and Editor of one of our favorite magazines, Cabana, at The Carlyle in New York for our 2017 Holiday Issue — make that two. Not only does the hotel stir up memories of Christmas Day with her father, but its Gallery was designed by Renzo Mongiardino, the famed Italian architect and interior designer who happens to be the subject of Mondadori Sartogo's newest book with Rizzoli. Here, she tells us all about Mongiardino's vision — and its ties to Cabana — and reveals her holiday traditions, from tabletop decor to gifting favorites.
Home is…
Wherever I feel cozy. But London, really.
And what I love most about it is…
It is our family home, our nest. Most of our family life happens in the kitchen, which is white and bright blue, and I guess it is the heart and soul of the house.
Favorite holiday memory from childhood…
Christmas Day in New York at The Carlyle with my dad.
And holiday traditions I continue to do today…
Decorating the Christmas tree in my mother's house in the mountains with my kids. We still have all the decorations from my childhood and it is a tree full of memories — and very crowded as my kids now also want to add their own touch!
The holidays in Milan vs. London vs. New York…
Milan is cozy, London is traditions, New York is energy.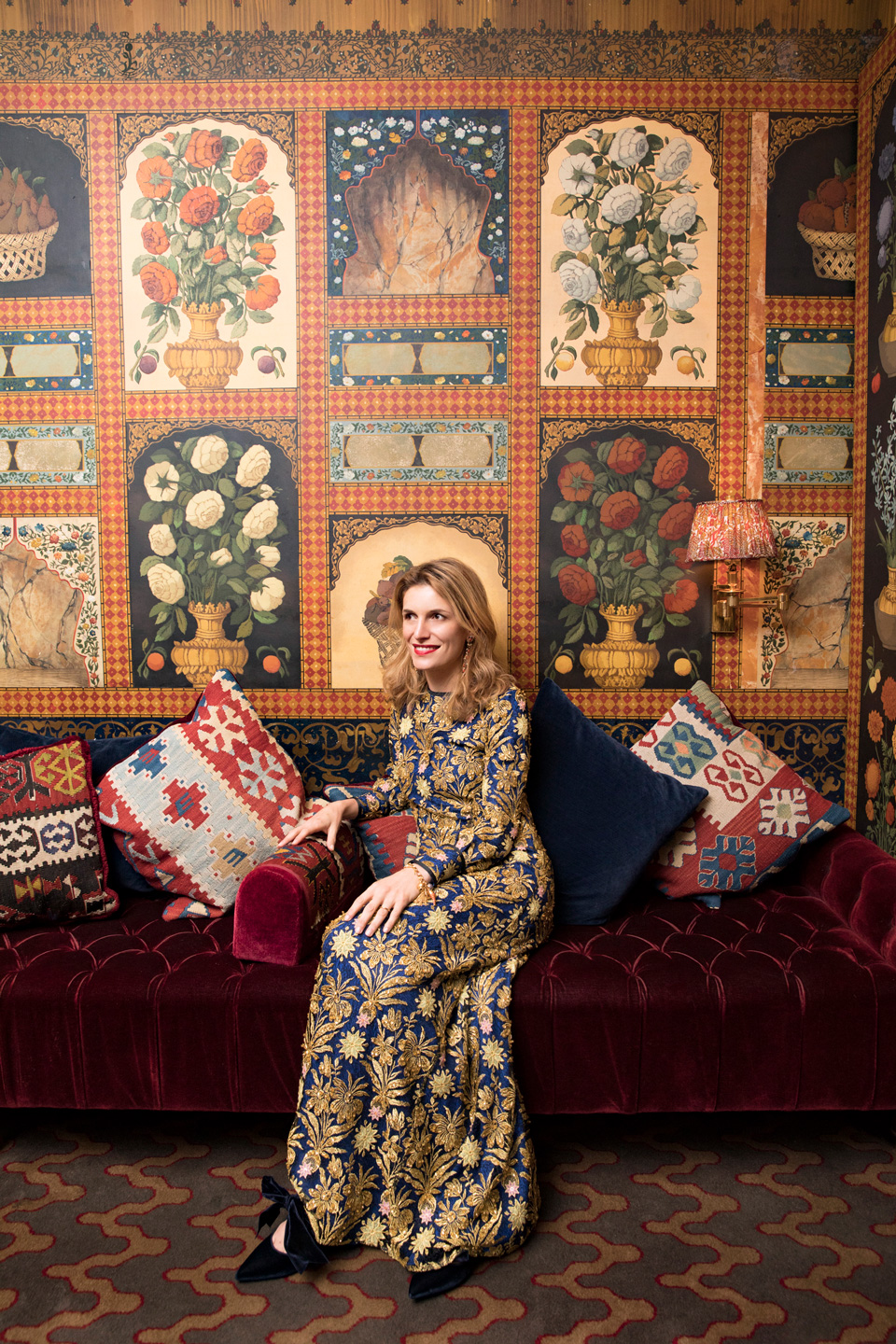 My holiday decorations include…
In London I use special wreaths that I make different every year. I normally like to work with scarlet and violet or with
Flowerbx.com
. In Cortina we set the Christmas tree and the table for Christmas Eve and lunch. I love to do that as I get to open my grandmother's chest of linens and china! Every year I try to pick different dinner sets of plates. This year, I will use the colorful Cabana by Richard Ginori collection, layering it over a gorgeous vintage saffron embroidered tablecloth, which I found at a flea market in Austria this past summer.
Gifts I'm giving to my friends and family this year…
It will be about special scents this year: the carved amber wood sphere by L'Artisan Parfumeur and scents by Frédéric Malle. For my best friends, Cabana Afghan pendants and, for my mum, the beaded chandelier earrings by Tory!
I was inspired to write a book on Renzo Mongiardino because…
He is the main inspiration for Cabana. Growing up in one of his interiors has shaped my way of seeing things and his vision played a crucial role in starting my business.
What makes his interiors so special…
The perfect harmony and balance he manages to create in a very rich interior. He is like the perfect orchestra director, always able to make the different elements feel like a symphony. He was also the real master at mixing and layering patterns!
My favorite room of his…
My mum's living room and the Café at the Carlyle.
To me, the phrase "coming home" means…
Now living abroad, it evokes returning to Italy.
#ToryDaily #ToryStories
More to explore in
Entertaining