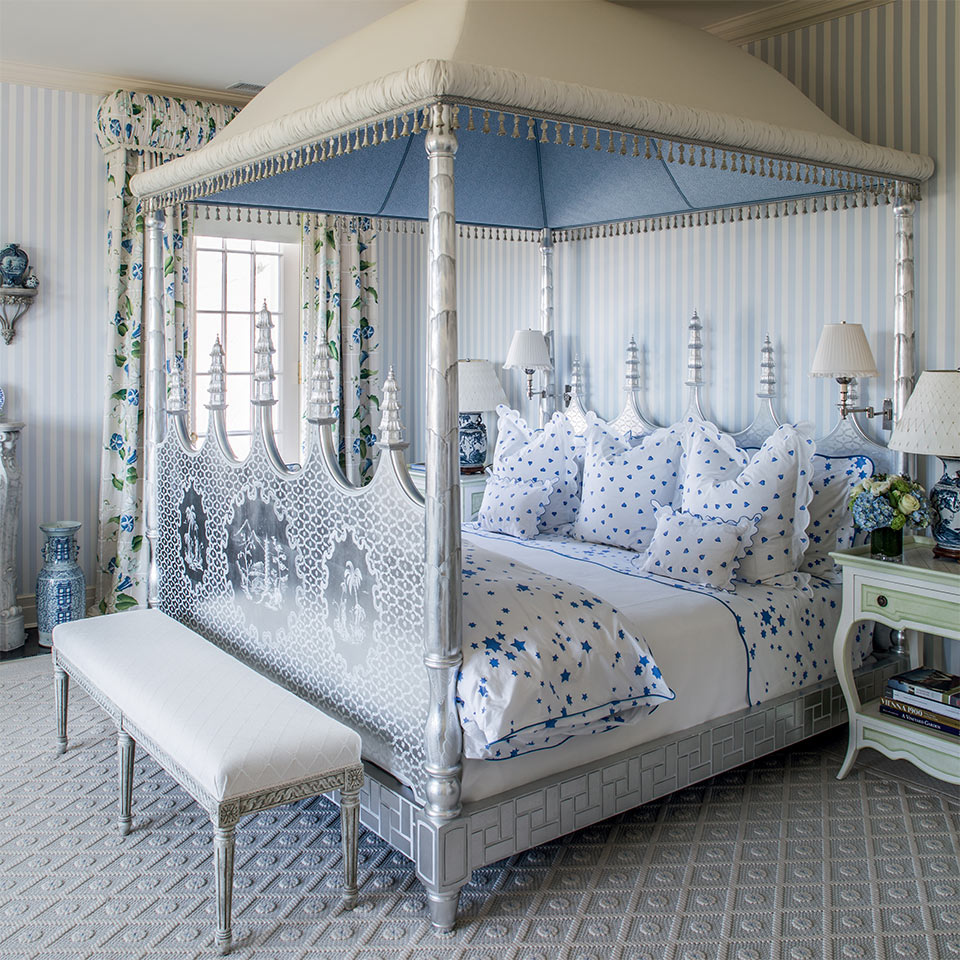 Craftsmanship. If you think that word doesn't apply to sheets and bedding, then you don't know D. Porthault, the world-renowned purveyor of fine French linens. The nearly century-old firm even employs a master mixer in its Normandy studio to develop the paints used in its artful prints. Here, more fun facts about the company, from D. Porthault: The Art of Luxury Linens by Brian Coleman.
1. The story of Porthault begins in the freewheeling Jazz Age, in Paris, with husband-and-wife duo Madeleine and Daniel Porthault. He was a textile manufacturer; she, a lingerie assistant to couturier Maggy Rouff, who eventually launched her own intimates collection that incorporated dressmaker details such as scalloped hems and colored bias trims.
2. Their entree into linens came courtesy of "Princess Marina of Greece, who commissioned a lingerie trousseau for her wedding to Prince George, Duke of Kent," writes Coleman. "The princess was so enamored of the delicate flowers that Madeleine hand painted on her soft maize-colored peignoir that she asked if Madeleine could make sheets for her trousseau to match. And the prototype for the first printed bed linens was born."
3. Since 2005, there has been an American at the helm: Joan Carl, whose first Porthault purchase — at the company's Avenue Montaigne store, no less — was a boudoir sham covered in little pink hearts. In 2009, she was awarded the Chevalier de la Légion d'Honneur for her support of the the historic methods of Porthault's linen production.
4. Among the initial print inspirations: the gardens of Paris and Giverny and Impressionist paintings. In the years to come, there would be designs inspired by Charlie Chaplin, Catherine Deneuve and Brigitte Bardot.
5. The Duchess of Windsor once commissioned bed linens with a yellow carnation pattern for her Paris home — "yellow, because she wanted to wake up and go to sleep touched by the glow and warmth of the sun," Coleman explains, "and carnations because for her they symbolized happiness and undying love." The Duchess loved them so much she planted yellow flowers outside the bedroom window "to complement the design."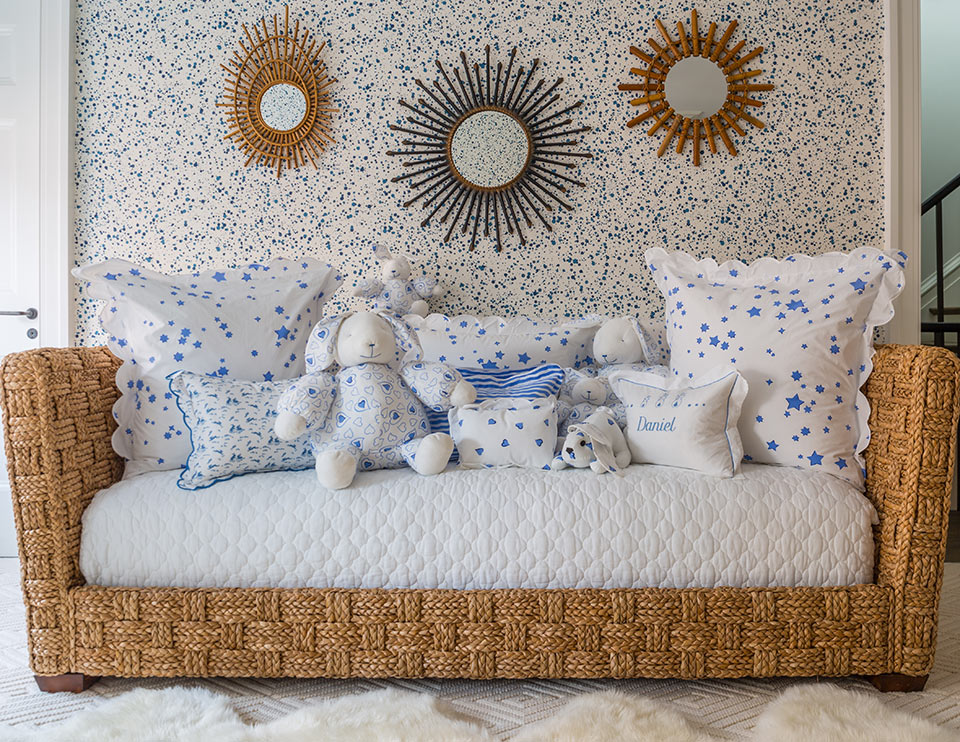 More to explore in
Entertaining