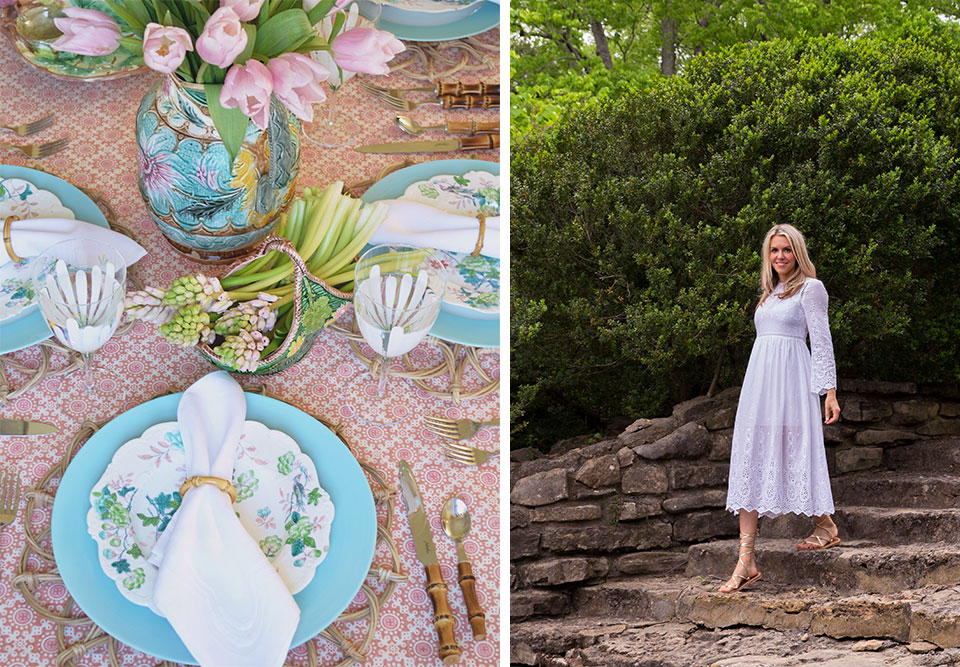 The mercury is rising, flowers are blooming, friends are gathering around… Here, Nashville interior designer Sarah Bartholomew shares her expert guide to the perfect spring table setting. And not only did she design a sample tabletop for us (above, left) and break down the decor to eight easy-to-recreate-at-home tips, but she also put together a mood board (below) to help spark your inspiration.
1. Think of creating a tabletop like designing a room or making a piece of art combining color, pattern and texture.
2. Bright, happy hues of pink, green, turquoise and yellow — there's no better way to create a spring mood than cheerful color!
3. The tablecloth sets the tone: This small-scale hand-block print is pretty and charming and gives a sense of occasion.
4. Mix fine and casual, old and new. Here, delicate formal antique porcelain and classic Majolica pair with bamboo flatware and wicker chargers for a personal twist.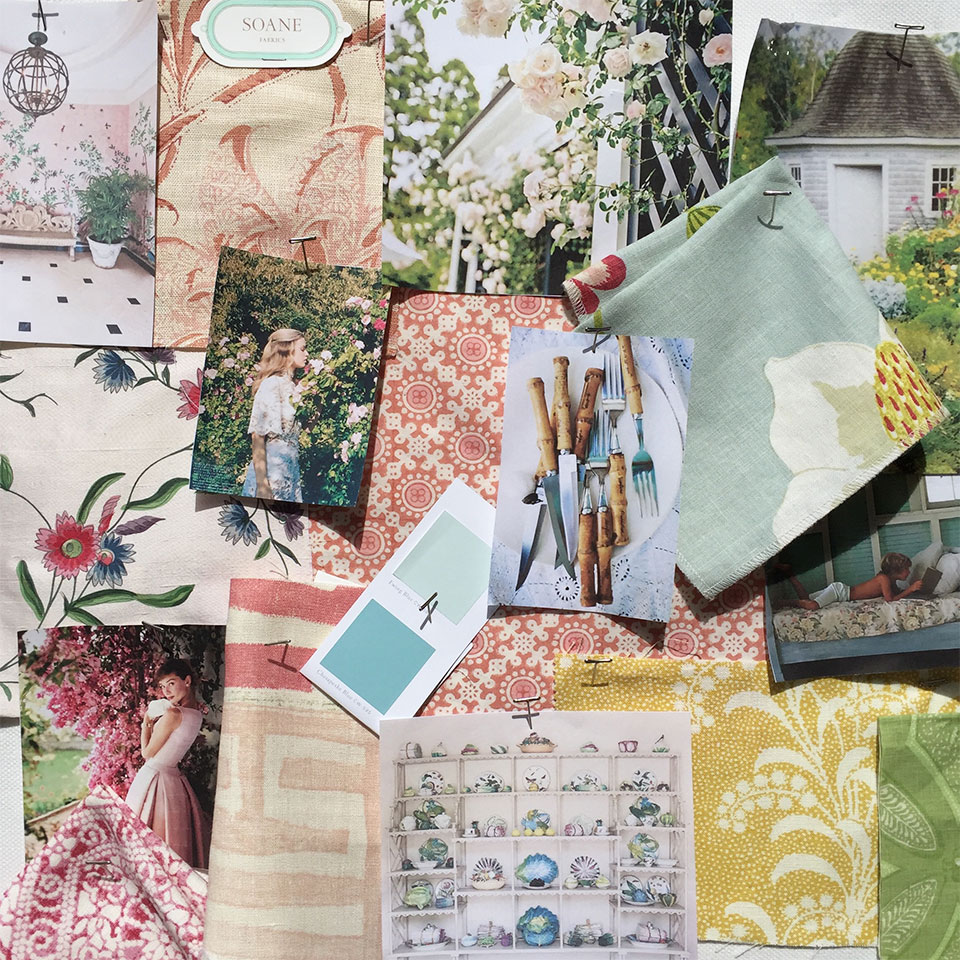 More to explore in
Entertaining