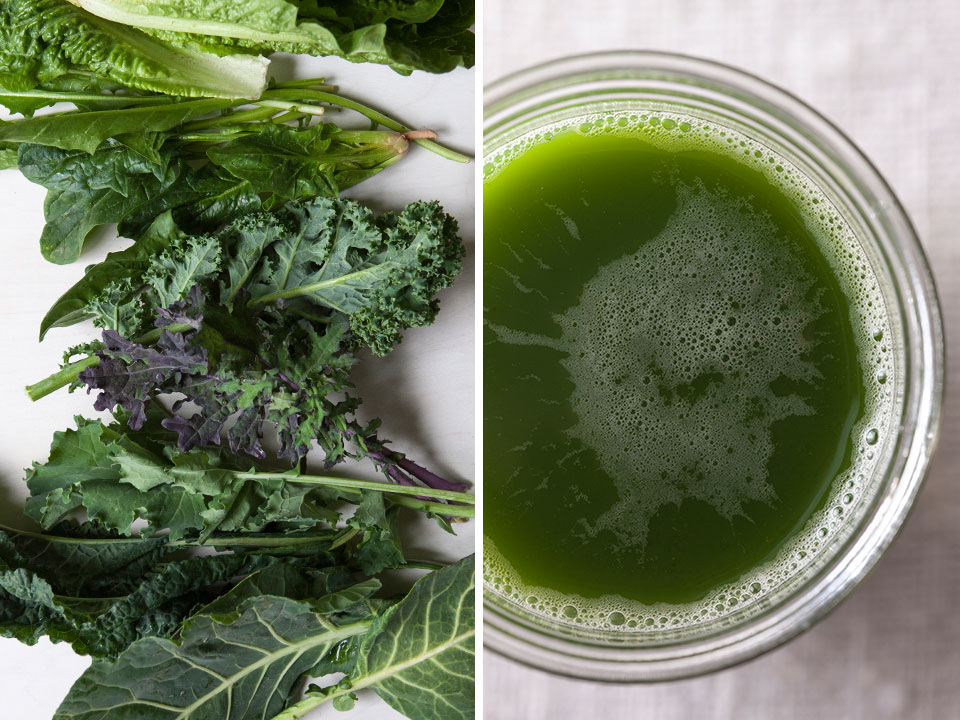 From the folks at Pressed Juicery comes a book for both juicing novices and veterans alike. It's packed with recipes (75!) that cover a variety of drinks, from leafy green juices to citrus immune boosters to delicious smoothies (coconut mint chip, anyone?). But Juice: Recipes for Juicing, Cleansing, and Living Well is also a great wellness guide and comes filled with healthy living tips. Below, two quick recipes to restore you, inside and out.
Morning Alkalizer
It soothes the system and helps to balance your body's pH levels; this beverage really sets the tone for the day.
1 cup warm water
1 tablespoon apple cider vinegar
1 teaspoon lemon juice
1 teaspoon manuka or raw honey
Combine all of the ingredients and drink warm like a tea. Makes about one (8 oz) serving.
Kiwi-Cucumber Face Mask
Kiwi and cucumber are both antioxidant rich and incredibly hydrating. This mask also includes honey and avocado, whose oils, vitamins, and mineral content make a wonderful natural skin moisturizer.
2 kiwis, peeled
2 small cucumbers, peeled
1 tablespoon raw honey
1⁄2 avocado, pitted and peeled
In your juicer, juice the kiwis and cucumbers and reserve the juice to drink (yum!). Remove the pulp from the juicer and place it in a mixing bowl. Add the honey and avocado and mash everything together until creamy. Apply the mask to your face, avoiding the eyes and mouth area, and leave it on for 15 to 20 minutes. To remove the mask, wash it off gently with warm water. Enjoy your glow!
More to explore in
Entertaining