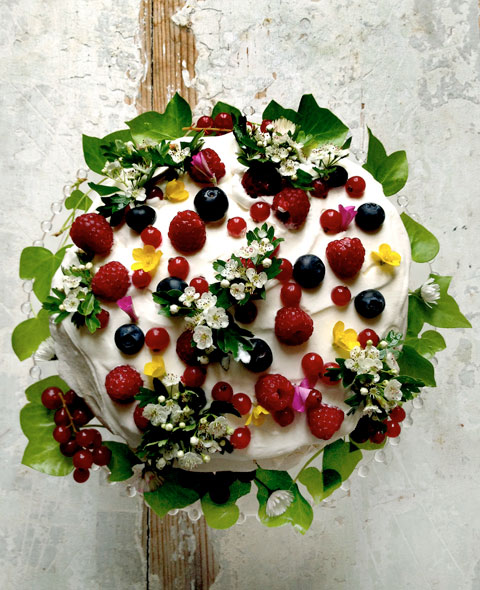 Mimi Thorisson says she is happiest at the table… We'd be happy at her table, too, since the self-taught cook chronicles a year of cooking at her Médoc farmhouse in her new book A Kitchen in France. The pictures so beautiful, the scenery so perfect, the recipes so good, you'll want to pack up and move to the country, too, like Thorisson did (the French countryside, of course).
I learned to cook…
By myself. But my main pleasure is to cook for others and share my food with them.
Dish that reminds me of my childhood holidays…
Artichokes with vinaigrette in summer, Mont Blanc desserts (meringues filled with vanilla chestnut cream and whipped cream) during the festive season. I can't live without vanilla chestnut cream in winter!
Best kitchen advice received…
I once interviewed over 100 of the best chefs in France and they all had the same advice: Only use the best produce — you can never fail with that!
The biggest delight about living and cooking in France…
Is that food is a way of life. Everyone is interested in a good meal; it's part of their heritage.
I have taught my children to…
Shell and peel vegetables so I don't have to do it.
Phrase most overhead in my kitchens…
It's not ready yet!
My cocktail of choice…
It's not a cocktail, but I will never say no to a glass of champagne.
This holiday season, I'm excited about…
My cookbook A Kitchen in France, and moving in to our old chateau in December — hopefully the heating will be installed so we don't have to wear too many sweaters to keep warm.
More to explore in
Entertaining