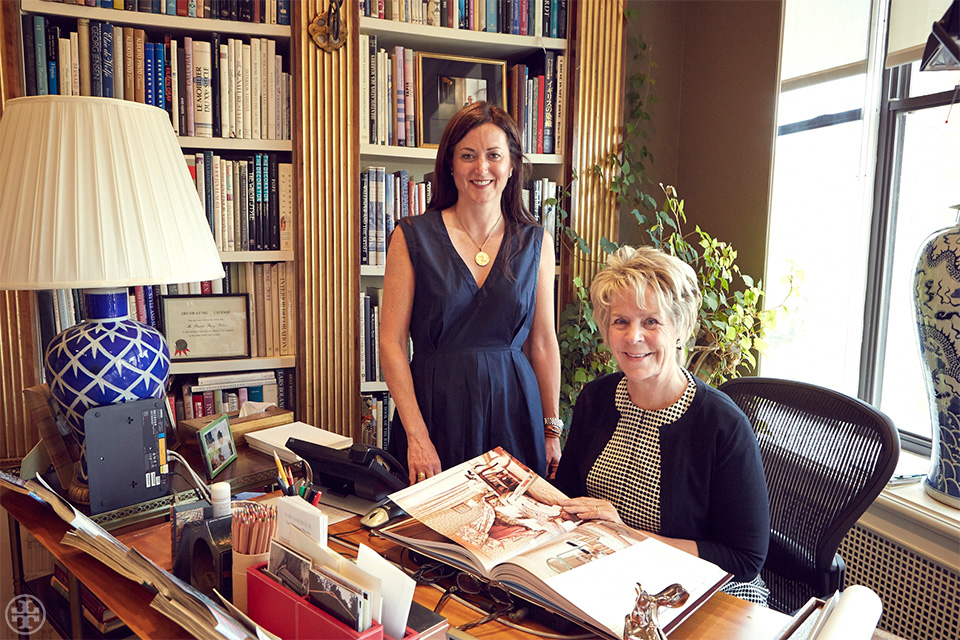 In the hierarchy of interior design doyennes, Bunny Williams, right, reigns queen bee. The New York City-based tastemaker's celebrated interiors boast a certain regal elegance that marries classical details with mixed prints and a modern attitude. Refined yet fresh, her creations (think stately European antiques paired with splashy animal prints) extend beyond the home to her Upper East Side boutique, Treillage. For Tory Daily, Williams lends her expertise to the next generation of aspiring decorators, including intern Kristin Kelly here.
Advice I give to interns…
Absorb every part of the business and don't be afraid to ask a lot of questions. Questions show interest.
One anecdote from my own internship experiences…
I actually never interned. I took the job as a receptionist because I was willing to take anything.
If I could intern anywhere now, I'd intern at…
The New York Botanical Garden, to learn more about gardening.
Ambition is…
The pathway to success!
Working with Bunny Williams is…
Like getting an Ivy League education in high-end residential design. Bunny sets the gold standard in this business.
Most fun I've had on the job…
It's ongoing! In my first week, I accompanied Bunny's Senior Designer to source the final antiques and accessories to complete a project.
Biggest lesson learned so far…
There is a valuable learning experience in almost every task I've taken on. Bunny doesn't just create beautiful interiors. She also knows how to run a good business.
Ambition is…
Working hard so you can be in a position to learn from the best.
More to explore in
Entertaining