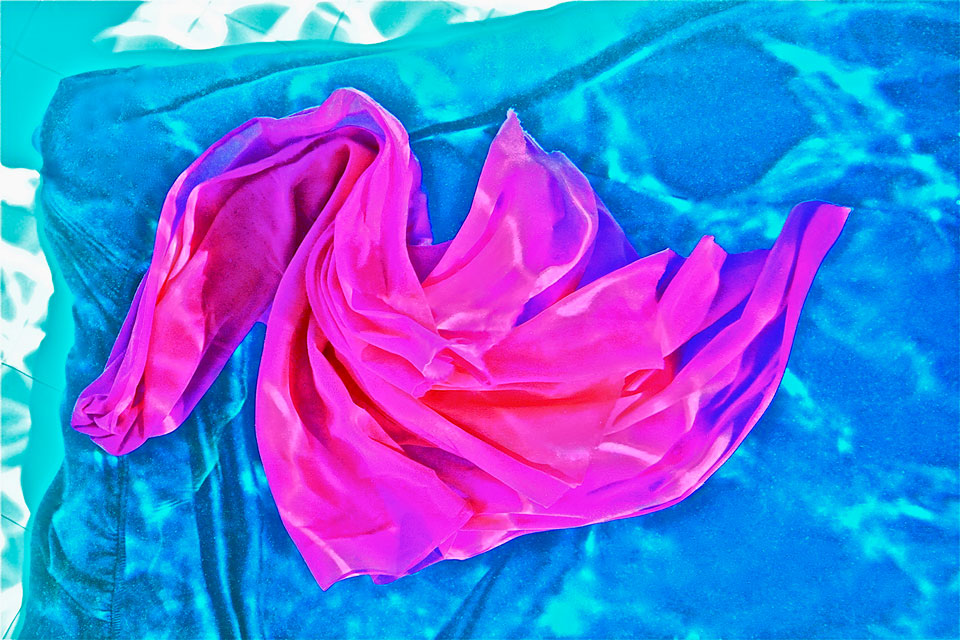 He's photographed numerous cultural icons (The Beatles; Paul Bowles) as well as more abstract works, like the above from his pool series. Here, we talk to the Munich-based multi-hyphenate artist, actor and director.
About my abstract pool images…
I did these four years ago in Ibiza. They're all made underwater in a big pool, shot in the summer when there's a lot of sun. They're for a book I'm doing on color photographs.
The inspiration was…
To find how reality becomes abstract in modern paintings.
Why pools…
It is impossible to photograph these photos in the ocean. The water is moving too much.
My photography beginning…
I was taking photographs for myself and then started submitting them to newspapers. When I was 18, in 1954, I won the Photokina prize for my work. I also co-founded the magazine Twen. Then I started making, directing and acting in films — I studied at UFA acting school in Berlin.
Photographers who have influenced me…
Ernst Haas. Herbert List. Richard Avedon.
Favorite museums in Germany…
In Berlin, The Helmut Newton Foundation and Pergamon Museum. In Munich, the Pinakothek.
And elsewhere…
The Vatican Museums in Rome, the Guggenheim in New York and Buenos Aires' Museo Argentino de Ciencias Naturales.
Favorite people I've photographed…
Luchino Visconti, Romy Schneider, Jerome Robbins, Gian Carlo Menotti and the Lido girls in Paris.
Favorite memory with Romy Schneider…
The kiss on my birthday, September 22nd. Romy's birthday is on the 23rd. She always called me "my little brother," which I didn't like too much because I liked her very much…
Favorite films I worked on…
My own Mädchen, Mädchen [Girls, Girls], which I directed and co-wrote. Il Gattopardo with Luchino Visconti. I'm not acting in it, but you'll see me in a few scenes as an extra; I was Visconti's assistant. And Cross of Iron with Sam Peckinpah, which I was in.
Visconti was…
A fantastic director with an incredible personality. He worked very hard on all his films, sometimes years before he would start shooting. He had five or six assistants with him at the time, all running around doing different jobs for his movies, opera and theater work; I was the youngest.
More to explore in
Culture