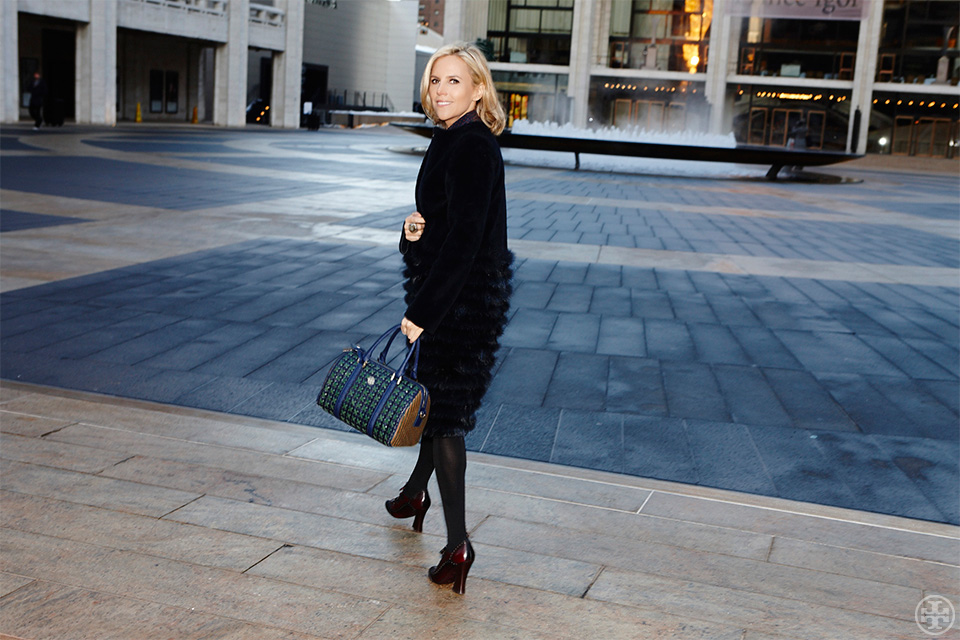 6:00 AM

Wake up and breakfast with the boys — I won't see them till Sawyer's basketball game later today. Hurry into hair and makeup.

7:00 AM

Arrive at Avery Fisher Hall at Lincoln Center. T minus two hours till showtime!

7:30 AM

Squeeze in some pre-show interviews as I check in with hairstylist Eugene Souleiman and then makeup artist Diane Kendal. Di is using our Pas du Tout lipstick on the models!

8:30 AM

Rehearsal with models on the runway. Soundcheck with Sébastian Perrin.

8:45 AM

Guests start arriving… Energy is high backstage.

9:20 AM

Show starts!
9:40 AM

Interviews with editors and press. Then photo time with my family, friends and my boys.

Noon

Lunch with my design team at Indochine. The team gave me a book celebrating our 10-year anniversary… it's an emotional lunch. I work with the best.

4:00 PM

Zipping uptown for my son Sawyer's basketball game. Sawyer did a great job!

5:30 PM

Back to Fashion Week and a cocktail party at our Madison Avenue store for editors who have flown in from Malaysia and Indonesia.

8:00 PM

Dinner with my friends and family.