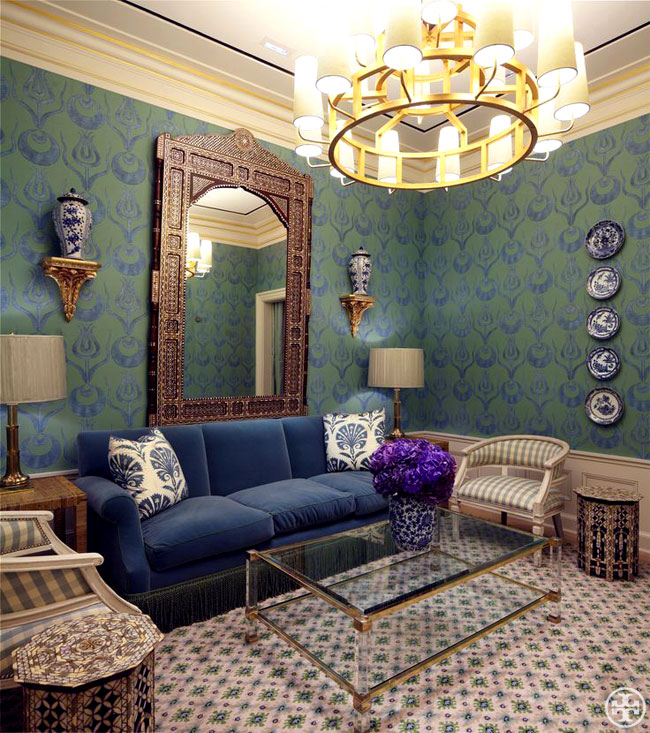 Your first look at Tory's new store in L.A.
This week's special L.A. Issue on the blog wouldn't be complete without a look at our new three-story boutique — on one of L.A.'s most famous streets. "Rodeo Drive is such an iconic part of the city, and we are thrilled to be opening a flagship there," says Tory. Created with architect and designer Daniel Romualdez, the interiors are inspired by Southern California's sun-bleached allure as well as Tory's own Southampton home — complete with framed photographs of her parents Buddy and Reva and antiques from her travels around the world. "We combined sophisticated and bohemian elements, from gold leaf wallpaper and coral sconces to oak-paneled rooms and Moroccan mirrors," Tory says. "The décor is a mix of classic and eclectic — I think L.A. is like that, too."
See our L.A. City Guide for our other favorite stops in the area.
For more features from our L.A. Issue, click here.