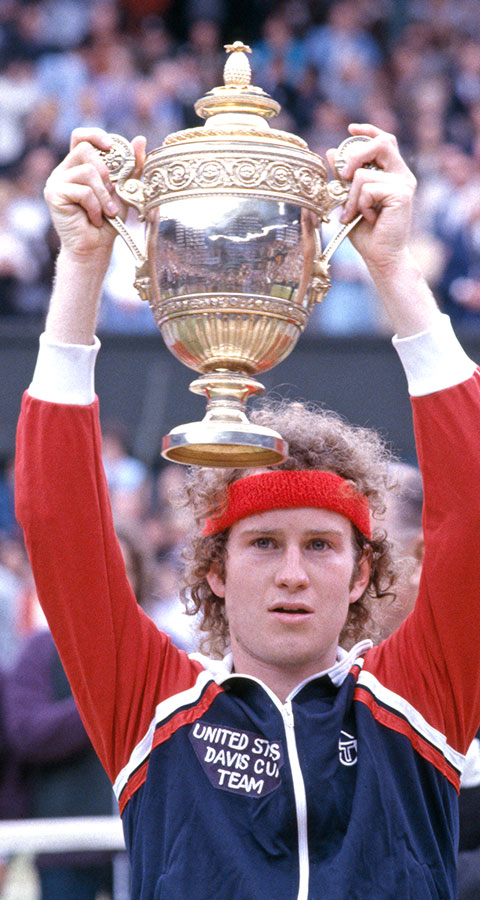 Here's why we love the grand dame of the grand slams.
1. Strawberries-and-Cream and Pimm's: As posh as they are tasty, both are Wimbledon traditions.
2. The Epic Battles: Borg vs. McEnroe, Federer vs. Nadal, the Williams sisters, and Sampras vs. Agassi.
3. All White: The oldest of the grand slam tournaments, it's the last holdout of all-white tennis for men and women. No acid-washed denim or evening wear-as-tennis gear here.
4. The Comeback Stories: In 1975 Arthur Ashe, 32, beat Jimmy Connors, 22. Unbelievable. Unbelievably graceful.
5. The Sound Bites: "You can not be serious" — John McEnroe, 1981
6. The Youth Quake: Boris Becker wins at 17 in 1985; from Chris Evert to the Williams sisters, it's been a place where the young and untried seem to break through.
7. Love All: Chris Evert and Jimmy Connors, then engaged, win women's and men's finals, respectively, in 1974.
8 The Spectators: Assorted royals (QE2 through Kate Middleton), American presidents, Hollywood icons and stars, Björn Borg's fans who reached Beatlemaniacal levels, various Rolling Stones over the last five decades, even a Bond or two.
9. The Etiquette: The chair umps refer to players as Miss, Mrs. and Mr.; all players bow to the Queen or Prince of Wales if she/he is in attendance, and no booing (the only crowd that refrains, among the four Grand Slams).
10. The Unexpected: Where else but Wimbledon would you see a Duchess (of Kent) console a player on court (Jana Novotná) or Cliff Richard singing impromptu during a rain delay (where players sang back-up)?
If you're in London for the matches, visit our London City Guide for the best things to do, see and eat, beyond of the courts.
More to explore in
Culture