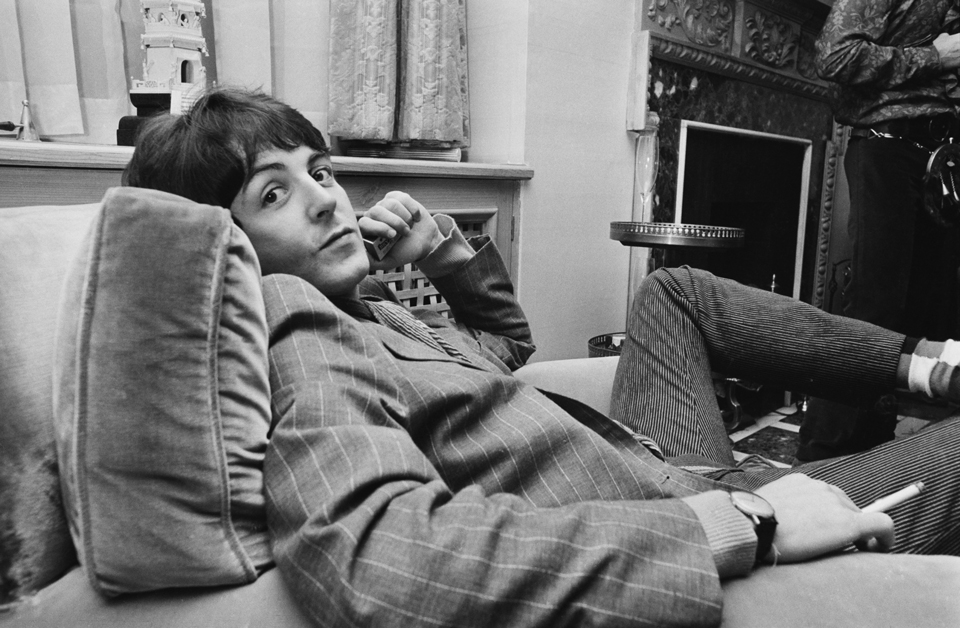 Playful, intellectually curious and always on the move. From May 21 through June 21, we are celebrating the celestial twins: Gemini. Keep reading to discover your horoscope by astrologer — and Tory Daily contributor — Susie Cox.
Gemini
Happy Birthday, dear Gemini. Not only will this be a good birthday month for you, but your planet, Mercury, is also entering Gemini. Mercury will be in your sign from June 12th – 27th. You will feel like being social, having fun and talking to cool people about cool ventures.
Cancer
Venus will still be in your sign of Cancer until June 6th. Squeeze every little bit of joy you can from Venus before she leaves your sign to not be there again for one year. Do fun activities that bring you joy with people you love.
Leo
You are in for quite a month, dear Leo. Both Venus and Mars will be in your sign of Leo and for quite a while. Mars enters Leo May 21st to bring you extra energy, not that you need it. Venus will be doing a retrograde in Leo and will be there all the way from June 6th until October 9th. Blessings are coming your way.
Virgo
Mars and Venus are going through your 12th house now. That part of the chart is where your inner work is done. Listen to your intuition and trust your feelings. Try not to analyze too much but instead go with the flow. This is all about self-love.
Libra
This is your time to take a look at your family history. Genealogy is favored now. Invite your siblings or cousins to join you as you go through old family photo albums and refresh your memories. It will stir up old thoughts and new realizations, stimulating precious dialogue.
Scorpio
The South Node has been in Scorpio for the last 1 ½ years and will be leaving on July 18th. That is the point of Karmic issues and has assured that you have released plenty of old patterns recently. This is the push time to let go of the last remnants of anything you no longer need. Freedom is right around the corner.
Sagittarius
The Full Moon will be in Sagittarius on June 3rd. Have a little Full Moon party with your most free and wild friends. Yes, you can dance and even howl at the Moon. Have raucous fun, dear Sag. You need it.
Capricorn
Dear Capricorn, you have had Pluto in your sign since January 2008 and he has just left to enter Aquarius, but not until he does a final retrograde back into Cap. Your last time with Pluto will be from June 12th – January 22, 2024. Pluto creates rebirth in your life after he takes things away. Plan for your rebirth, Cap.
Aquarius
Pluto has just entered your sign of Aquarius, but he will be doing a last retrograde in Capricorn before he enters your sign again. You had a little taste of your new life and now are preparing for Pluto's long stay in Aquarius. You are in limbo now until that starts. This is the planning phase.
Pisces
The second week in June will be your power time this month when you will have the Moon, Saturn and Neptune all in Pisces. Your creativity will soar to new heights then. Try something new to stimulate your imagination. Experimentation is in the air.
Aries
You will feel inspired this month by the beautiful alignment of planets connecting with your Aries Sun. New projects will appear out of nowhere with very interesting people. Your mind will be running quite fast with a myriad of new ideas. Which ones do you want to start with?
Taurus
You have Mercury going through your sign of Taurus until June 12th. Mercury is the planet of communication, so make sure you are connecting with people in a deep way. Organize your office or at least your inbox.
双子座(5月21日から6月21日)
双子座
双子座の皆さん、お誕生日おめでとうございます。今月は、双子座の支配星である水星が双子座に入るため、ひときわ素晴らしい誕生月になります。水星は6月12日から27日まで双子座に滞在します。持ち前の社交性を発揮して、楽しい時間を過ごしましょう。クールな人たちと革新的な話題で盛り上がりそうです。
蟹座
金星は蟹座に、6月6日まで滞在します。その後、蟹座を離れると、再び戻ってくるのは1年先になります。金星が蟹座を去る前に、金星の喜びのパワーをできる限り受け取っておきましょう。大切な人たちと喜びを分かち合えるような活動がおすすめです。
獅子座
今月は、強力なパワーに満ちた月になります。金星と火星が、これからしばらくの間、獅子座に滞在します。火星は5月21日に獅子座に入り、あり余るほど大量のエネルギーをもたらします。金星は獅子座で逆行し、6月6日から10月9日まで滞在します。星の祝福を存分に受け取りましょう。
乙女座
乙女座の12ハウスを今、火星と金星が通過しています。そこは、潜在意識の領域。直感を大切にして、自分の感覚を信じましょう。物事を分析しすぎないようにして、流れに身を委ねるのがおすすめです。自分を愛する心を大切にしましょう。
天秤座
自分のルーツを探ってみるのに最適なときです。今、家族の歴史や系図への関心が高まっています。家族や近しい親戚と一緒に、懐かしいアルバムをめくりながら、昔の記憶をたどりましょう。その当時考えていたことを思い出し、新たな気付きが生まれそうです。有意義な会話に花を咲かせましょう。
蠍座
この1年半の間、蠍座に滞在していたサウスノードが、7月18日に去ります。それはカルマ(過去世)のターニングポイント。あなたが古い習慣を手放せるように、しばらく導いてくれていました。今は、もはや必要ないものを手放すことができる最後のタイミング。もうすぐ解き放たれる瞬間が訪れます。
射手座
6月3日に、射手座で満月が起こります。明るく奔放で外交的な友達と一緒に、満月を眺めながらちょっとしたパーティーを開いてみてはいかがでしょう。月の下で踊ったり、大声で叫んでみたりするのがおすすめ。射手座のあなたは、ときには思いっきりはしゃぐことも必要です。
山羊座
2008年1月から山羊座に滞在していた冥王星が山羊座を去り、少しの間、水瓶座に滞在していたものの、逆行して再び山羊座に戻ってきます。そして、6月12日から2024年1月22日まで山羊座に滞在した後、完全に離れます。冥王星は、物事を取り去り、あなたの人生に再生をもたらします。どう生まれ変わりたいか計画を立てましょう。
水瓶座
水瓶座に入ったばかりの冥王星が、いったん水瓶座を離れ、山羊座で逆行してから再び水瓶座に戻ってきます。あなたは、新しい日々のあり方を少し味わい、これから水瓶座に長く滞在することになる冥王星に備えているところ。心構えをしておくことが大切です。今はまさに計画のとき。
魚座
月、土星、海王星が魚座に集結する6月第2週は、今月の魚座のラッキーウィークです。あなたのクリエイティブな才能が、新たな段階へと高まります。新しいことに取り組んで、想像力を掻き立てましょう。好奇心旺盛なのは、魚座の持ち味です。
牡羊座
牡羊座に関わる惑星たちが望ましい位置関係にあり、今月はさまざまなインスピレーションが沸き上がります。新しいプロジェクトが舞い込み、興味を惹かれる人たちに出会いそうです。あなたの頭の中は高速回転し、新しいアイデアで溢れます。牡羊座らしい決断力を発揮しましょう。
牡牛座
6月12日まで、水星が牡牛座に滞在します。水星はコミュニケーションを司る星。周りの人と深く関わることになりそうです。オフィスや身の回りを整えて、手付かずだった書類やメールも片付けておきましょう。
More to explore in
Culture