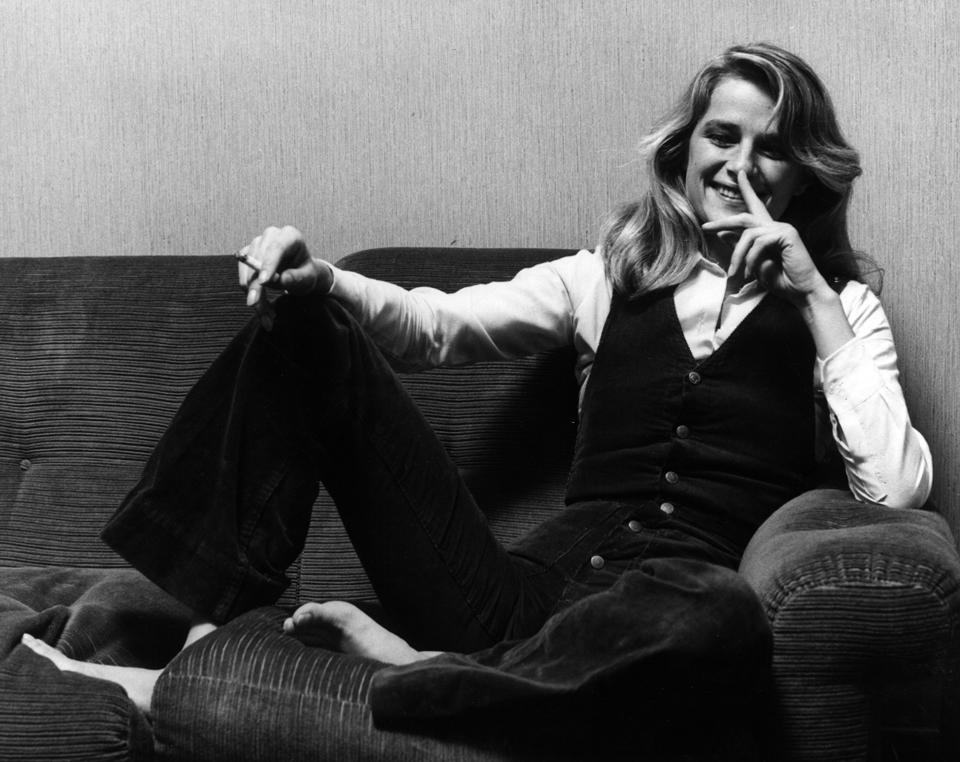 It's the start of a new year and Aquarius season is about to be in full swing. Creative, fiercely loyal and unpredictable, this loyal air sign is considered the most free-spirited of the twelve. Read more to find out what to expect for our Aquarian friends and the rest of the zodiac signs from January 20 to February 18.
Aquarius
Happy Birthday, dear Aquarius. This will be an exciting birthday month for you. The Moon joins Venus and Saturn the last week of January. Plan to be with your besties during those days. The energy will be heartfelt and intimate.
Pisces
Venus, the planet of love and beauty, enters your sign of Pisces on January 27th and will remain there until February 20th. Pamper yourself with art, music, food, luxury and sensual experiences. Try to stay in a dreamland as much as you can.
Aries
How is Jupiter treating you? Once every 12 years Jupiter goes through your sign and expands how you see things. This is a combination of fearlessness. You know you can do anything you want now. Just do it.
Taurus
The last couple of the days of January will likely bring you a surprise. Be as flexible as your Taurus will allow. Rolling with the flow doesn't come easily to you but this is a time to embrace it. Be open to change and new inspiration.
Gemini
The last few days in January and the first few days in February is your power time this month, dear Gemini. The Aquarius Sun is aligning with your Gemini Sun to bring your extra excitement. Try something that you're never done before, just for the fun of it.
Cancer
Other planets in water signs are forming a perfect triangle to your Sun in Cancer this month. Venus is one of them and will bring a sense of serenity and calm. See if you can do things that are cozy and comfortable. Get plenty of sleep.
Leo
The Full Moon will be in your sign of Leo on February 4h and 5th. Take the first weekend in February as yours. Get dressed in your finest and strut your stuff with some good but flashy friends. Have a raucous fun time.
Virgo
Venus is opposing and Mars is squaring your Sun in Virgo. Are you feeling caught in the middle of odd relationship dynamics now? Nothing affecting your personally, but still can throw you off. Stay the centered, problem-solving Virgo that you are naturally and you'll be fine.
Libra
Your Libra Sun is in a Grand Trine with the other planets in air signs now. Those planets are the Sun, Saturn and Mars. If you harness their energy, you can accomplish so much this month. Stay focused.
Scorpio
The main thing happening in Scorpio now is the South Node moving through your sign. The South Node is all about releasing the old so you can be reborn in a new way. It will be in Scorpio until July 2023, which is really only 5 months from now. Dig deeply, dear Scorpio, this only happens once every 19 years. Go for it.
Sagittarius
Mars is in Gemini now and has been retrograding and causing some conflict for you. Now that Mars has turned direct, you won't have the obstacles that caused delays. You can move forward much fast now. Finally.
Capricorn
Your Sun in Capricorn is in a nice alignment with Uranus, the planet of change. You are usually quite methodical but now feel confident enough to move forward. Be bold, dear Capricorn, and know your solid side can oversee any changes thrown your way.
水瓶座(1月20日から2月18日)
水瓶座
水瓶座の皆さん、お誕生日おめでとうございます。今月はとてもワクワクする誕生月になりそうです。1月の最後の週に、月が水瓶座に入り、金星と土星に加わります。惑星が集まるその数日を、親しい友人たちと一緒に過ごしましょう。惑星たちの温かいパワーを心で受け止めることができ、自身の内面の成長にも繋がります。
魚座
愛と美を司る金星が、1月27日に魚座に入り、2月20日まで滞在します。この期間に、自分をたっぷり甘やかしてあげましょう。芸術や音楽に親しんだり、グルメや高級品を堪能したりするのがおすすめです。可能な限り、夢が膨らむような場所で過ごしましょう。
牡羊座
木星の強まるパワーを感じていますか?木星が12年ぶりに牡羊座に入り、あなたの視野を広げてくれています。木星と牡羊座は、目的に向かって突き進む最強の組み合わせ。やりたいことに積極的に取り組みましょう。行動あるのみです。
牡牛座
1月の最後の数日に、思いがけないことがありそうです。牡牛座のあなたにとって可能な範囲で、柔軟に対応しましょう。牡牛座は周りのペースに合わせるのが得意ではありませんが、今はそう努めるべきときです。変化や新しい気付きを前向きに受け止めましょう。
双子座
双子座の今月のラッキーデーは、1月末と2月初めの数日です。水瓶座の太陽が双子座と調和のとれた位置関係にあり、あなたに一際パワーをもたらします。ひたすら楽しむ気持ちで、今までやったことのないことに挑戦してみましょう。
蟹座
蟹座は今月、蟹座と同じ水のエレメントの星座に滞在している惑星たちと、正三角形を形成します。金星はその惑星の一つで、穏やかさと落ち着きをもたらします。心地よく快適なことに取り組むとよさそうです。十分な睡眠をとりましょう。
獅子座
2月4日から5日にかけて、獅子座で満月が起こります。2月の第1週の週末は獅子座のあなたが輝くとき。最高にドレスアップして、おしゃれ好きな仲間と一緒にお出かけしてみてはいかがでしょう。華やかな時間を思いっきり楽しみましょう。
乙女座
乙女座は今、金星と向かい合い、火星とスクエア(直角)の位置関係にあります。現在、面倒な人間関係に巻き込まれていると感じていませんか?あなた自身に影響はありませんが、多少振り回されることにはなりそうです。乙女座らしく冷静に、問題解決に努めましょう。あなたのまま自然体でいれば大丈夫です。
天秤座
天秤座は今、天秤座と同じ風のエレメントの星座に滞在している惑星たちとグランドトライン(三角形)を形成しています。その惑星とは、太陽と土星と火星。この惑星たちのエネルギーをうまく活用すれば、あなたは今月、多くのことを成し遂げることができます。集中力を発揮しましょう。
蠍座
蠍座で今注目すべきことは、サウスノードが蠍座を移動中であるということです。サウスノード(太陽と月の軌道が交わる南の接点)は、過去の執着や習慣を手放せるポイントのこと。この期間に新しいあなたに生まれ変わることができます。2023年7月まで蠍座に滞在するので、その期間はあと5カ月あまり。蠍座の皆さん、19年に一度のこのチャンスを活かしましょう。
射手座
双子座に滞在している火星が、しばらく逆行していたため、双子座の真向かいに位置する射手座に影響を及ぼしていました。その火星が順行に戻ったため、物事の進展を遅らせていた要因がなくなります。そのため、あなたは以前より速く前に進めるようになります。いよいよスタートです。
山羊座
山羊座は、変化の惑星である天王星とうまく調和しています。あなたはいつも用心深く慎重ですが、今は自信を持って前に進めると感じているはず。山羊座の皆さん、大胆に行動しましょう。あなたには、どんな変化にも対応できる確かな実力があります。
More to explore in
Culture