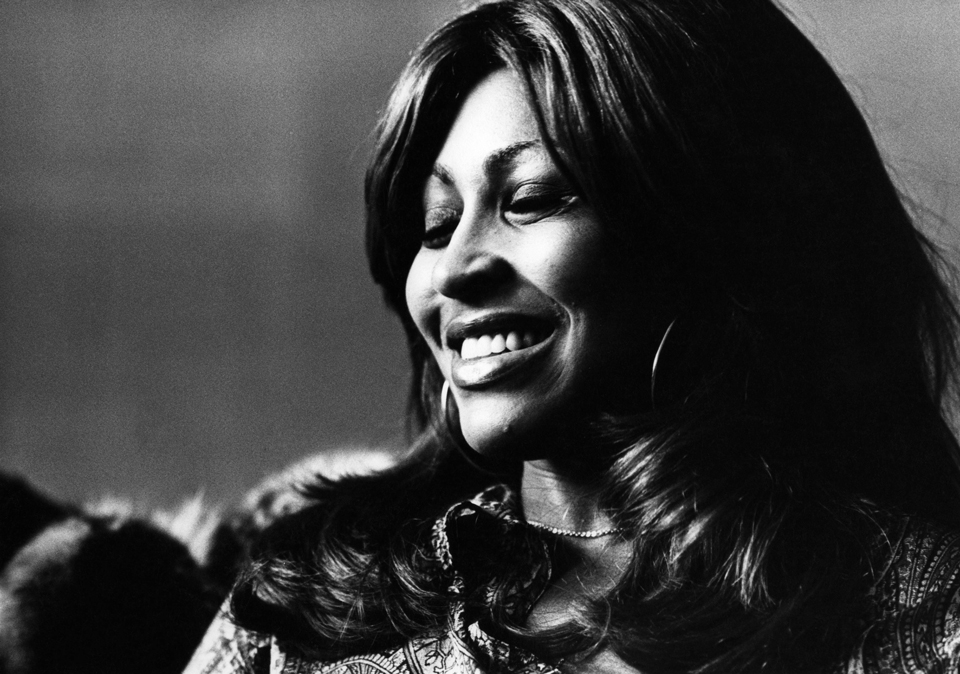 It's the end of the calendar year, which means we've finally made it to Sagittarius season. Unique, passionate and curious, this adventure-loving sign is always on the move. Keep reading to find out what's in store for our Sagittarius friends and the rest of the zodiac signs from November 23 to December 21.
Sagittarius
Happy Birthday, sweet Sag. Both Venus and Mercury are in Sagittarius now and will be until the second week in December. Venus is about love and Mercury is the planet of communication. Reach out to your friends and loved ones this month.
Capricorn
Venus will be in your sign of Capricorn all the way until January 3rd. So, you have the planet of love traveling with you through the holidays and into the New Year. Venus brings fun social gatherings and events. Make sure to go to as many holiday parties as you can.
Aquarius
Even though the Eclipses are over, your Sun is still in the center of all the planets for a while still. You will likely feel that you are in the middle of several situations that aren't your doing. You are being tested to see if you can move through this phase and not be affected very much by others.
Pisces
Jupiter has retrograded back into Pisces and will be there until he enters Aries on December 21st. You have had most of 2022 with Jupiter in your sign, which only occurs every 12 years. This was your spiritual awareness year and this is the time for you to implement what you learned about yourself. The new and improved you is emerging.
Aries
On December 20th, Jupiter will be entering your sign of Aries and will remain there until May 2023. Jupiter is only in Aries once every 12 years and typically brings good luck and prosperity. Start something new that can expand into an abundant and successful outcome. Think Big!
Taurus
The first weekend in December is the perfect time for you to have a holiday party. Since the exciting planet Uranus is also in Taurus, do something unusual that you haven't done before. Surprise your guests so they will be talking about it the next day. A little shocking is ok, Taurus.
Gemini
The Full Moon will be in your sign of Gemini on December 7th. This is an extra energetic Full Moon since the Moon will be right next to Mars, who will make it more exciting than usual. Have a little Full Moon party and go outside to show Mars next to the Full Moon to your guests. Have extra fun!
Cancer
The weekend of December 10th will be the best time for you to throw a holiday party. The Moon in Cancer is trine to both Jupiter and Neptune, both in Pisces. Have a potluck or better yet, have it catered. Let food be the star. The party will be cozy and sweet.
Leo
Even though the Eclipses are over, your Leo Sun is still square to the North and South Nodes. Those are the points of karmic lessons, so pay attention to what situations are triggering off your emotions. They are testing you to see if you are in charge or if the unusual situations are in charge. Of course, you know your Leo is always in charge.
Virgo
Many of the planets now are in earth signs, which are aligning very nicely with your Virgo Sun. Even though this is the holiday season, you will still be able to get so much accomplished, that it will amaze you as well as those around you. Focus and execute your plans this month.
Libra
Your Sun in Libra is still in a positive position to both Mars and Jupiter. But Mars is now in retrograde motion, so you might experience some delays in your timetable. Never fear, this means a few things need more time to develop. All is well.
Scorpio
Your Scorpio Sun is caught between the planets Uranus and Saturn now. Uranus wants to move forward and fast, while Saturn wants to stay put. Do you want to change or stay where you have been for a while. It is your choice, dear Scorpio.
射手座(11月23日から12月21日)
射手座
射手座の皆さん、お誕生日おめでとうございます。今射手座に滞在している金星と水星が、どちらも12月の第2週まで留まります。金星は愛を、水星はコミュニケーションを司る星。今月は、友人や大切な人に連絡をとってみましょう。
山羊座
金星が1月3日まで、山羊座に滞在します。年末から年始にかけて、愛を司る星、金星のパワーがあなたにたっぷり降り注ぎます。金星は楽しい交流の場やイベントをもたらしてくれます。ホリデーパーティには、できるだけ多く参加しましょう。
水瓶座
日食や月食が多かった時期は過ぎ去りましたが、水瓶座はまだしばらくは、すべての惑星たちの中心にあり、あなたは自分とは無関係な様々な状況下に置かれているように感じるかもしれません。これは、あなたがその状態から抜け出せるかどうか試されているようなもの。他の人の影響を受け過ぎないようにしましょう。
魚座
逆行して魚座に戻ってきた木星が、またしばらく魚座に滞在し、12月21日に牡羊座に移動します。木星は2022年の大半を魚座で過ごしました。これは12年にたった一度のこと。今年はあなたにとってスピリチュアルな気付きの多い年でした。これからは、自分自身について学んだことを実践していきましょう。新しく高められたあなたらしさが表れてきます。
牡羊座
木星が12月20日に牡羊座に入り、2023年5月まで滞在します。木星が牡羊座に入るのは12年ぶりのこと。木星は幸運と繁栄を司る星です。何か新しいことを始めると、それが発展し、豊かに実を結びます。物事を大きく捉えていきましょう!
牡牛座
12月の最初の週末は、ホリデーパーティを開くのに最適なタイミングです。変革を司る天王星が牡牛座に滞在していることもあり、これまでやっていなかったことをパーティに取り入れてみましょう。参加者たちの翌日の話題になりそうなサプライズがおすすめです。牡牛座らしい奇想天外な発想力を発揮しましょう。
双子座
12月7日に、双子座で満月が起こります。月と火星が隣り合わせになるため、ひときわエネギーに満ちた満月となり、いつもよりエキサイティングな気分になります。満月を眺めながらちょっとしたパーティを開いて、皆で外に出て、満月の隣の火星を見つけてみましょう。盛り上がること間違いなし!
蟹座
12月10日の週末は、ホリデーパーティを開くのに最適なタイミングです。蟹座に滞在している月が、同じく水の性質を持つ魚座に滞在している木星と海王星とトラインを形成しています。好きな食材を持ち寄ってパーティを開いてみてはいかがでしょう。ケータリングを利用するのもいいですね。料理の話題で盛り上がりましょう。居心地の良い素敵なパーティになります。
獅子座
日食や月食が多かった時期は過ぎ去りましたが、獅子座は今も、ノースノードとサウスノードとスクエアの位置にあります。これはカルマの教訓を示す位置関係。あなたの心はどのような状況で揺れ動くのか、気にかけてみましょう。主導権を握れるか、いつもと違う状況に振り回されるか、あなたは試されているのです。獅子座らしくリーダーシップを発揮しましょう。
乙女座
地の性質を持つ星座に今、多くの惑星が滞在しており、乙女座と美しい配列にあります。ホリデーシーズンではありますが、あなたはまだ多くのことを成し遂げることができます。達成できたことに、あなた自身だけでなく周囲の人もびっくりするはず。今月は集中して計画的に取り組みましょう。
天秤座
天秤座は今も、火星と木星の両方と正位置にあります。火星は今、逆行しているため、あなたの予定に多少遅れが出るかもしれません。でも心配しなくて大丈夫。物事を発展させるために少し時間が必要なだけです。すべて順調に進んでいます。
蠍座
蠍座は今、天王星と土星の間に挟まれています。天王星は前進するパワーを持ち、土星はその場に留まるパワーを秘めています。あなたは変わりたいですか、それともしばらく現状を維持していたいですか。蠍座らしくきっぱり決断しましょう。
More to explore in
Culture