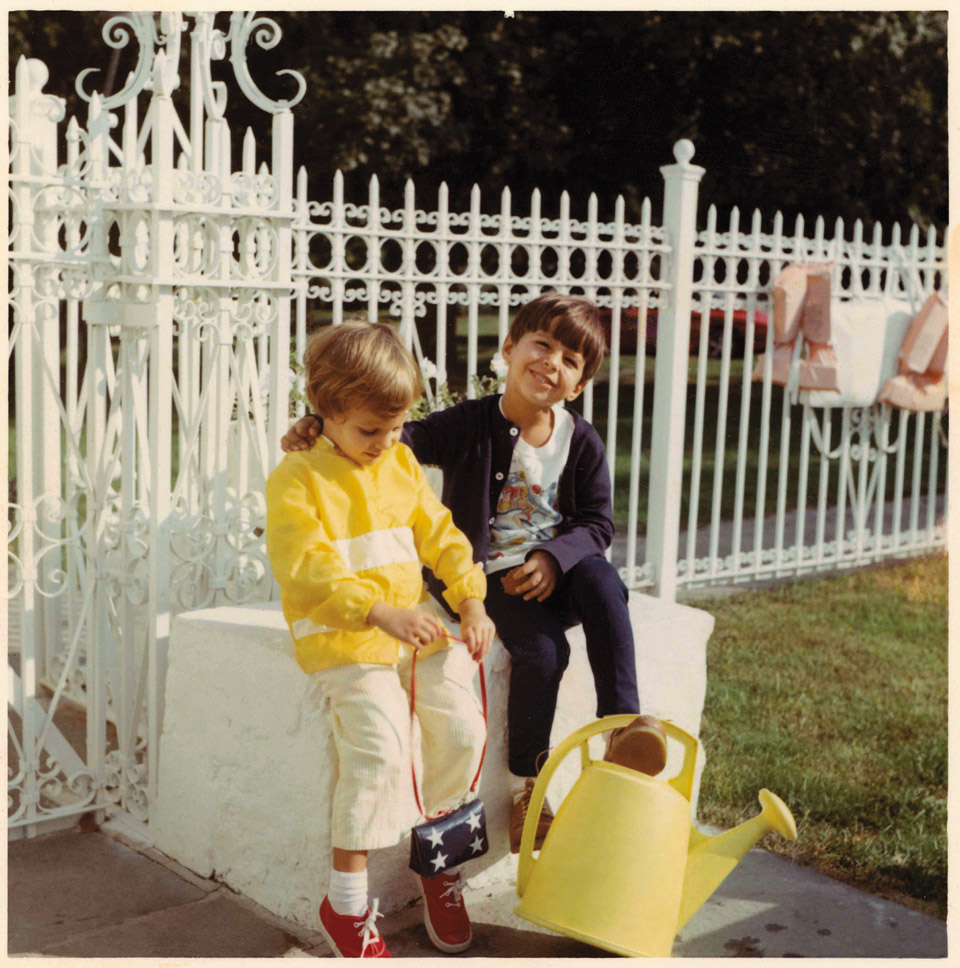 Playful, intellectually curious and always on the move. From May 21 through June 21, we are celebrating the celestial twins: Gemini. Keep reading to discover your horoscope by astrologer — and Tory Daily contributor — Susie Cox.
Gemini
Happy Birthday, dear Gemini! This month opens up with your planet, Mercury, in retrograde motion. Mercury turns direct on June 2nd, so organize as many things as you can by that date. Release what is no longer needed and you will feel free.
Cancer
The first week in June is a very cozy time for you. Focus on beautifying your home and surroundings. If you are up for painting a room or rearranging furniture, now is the time. Bold and bright might be a nice change.
Leo
Early in June you will likely be confronted by authority figures. They are just trying to do their job. Even though it is annoying, you will still be in charge. Stand up tall to let them know you are doing the right thing.
Virgo
Your Virgo Sun is aligning nicely with other planets in earth signs. In fact, there is a perfect triangle in the sky the second week in June. Use all this earthy energy to accomplish a project you have been wanting to finish. Tackle a hard one and you will see how easily it will be completed.
Libra
Both Mars and Jupiter in Aries and are opposing your Libra Sun this month. You will feel more energy than you have felt in quite a while. In fact, you might be a bit anxious about all the things getting thrown at you right now. Know that it's all meant to be and that you will handle it beautifully.
Scorpio
This month will bring an energy of determination, passion and ambition. You will easily accomplish projects that seemed too hard before. They somehow will become clear to you so you can finish them. Business favored.
Sagittarius
The Full Moon will occur in Sagittarius on June 13th. If you are in the mood for a short road trip, now is the time. Go somewhere you have never visited before. You will feel more adventurous than
Capricorn
There are several planets in Taurus now that your earthy Capricorn is positively aligned with this entire month. Nature is calling you so see if you can find a good place to take a hike. Push yourself a bit and you will see that you are stronger than you realized.
Aquarius
The Moon is in Aquarius and joining Saturn mid-June. Even though you are an adult, you feel like you are maturing into another person now. Things are not bothering you as much as they used to. You feel an inner strength . . . and it's here to stay.
Pisces
All the Pisces planets that have been in your sign for the last couple of months have now left. This is a good time to reflect on all you have learned. It happened on an inner level, so it was a private expansion. But you have a smile because of your new awareness.
Aries
Mars and Jupiter have both entered your sign of Aries to bring you even more energy than you normally have, which is a lot. You will either move forward easily or be overwhelmed with all you have on your plate. Don't give into stress but see it as enthusiasm instead.
Taurus
Both Venus and Mercury are in your sign of Taurus this entire month. Venus is art and love and Mercury is communication. You will feel like being more social than you have recently and you will enjoy playing more.
双子座(5月21日から6月21日)
双子座
双子座の皆さん、お誕生日おめでとうございます!今月は、双子座の支配星である水星が逆行を開始します。水星は6月2日に順行に戻るので、その日までに、できるだけ多くのことを整理しておきましょう。いらなくなったものを手放すと、心が自由になりますよ。
蟹座
6月の第1週は、蟹座のあなたが心地よく過ごせる週です。家や身の回りをきれいにすることに集中しましょう。部屋の壁紙の張り替えや模様替えをしたいなら、今が絶好のタイミング。大胆に明るく変えるのがおすすめです。
獅子座
6月の上旬に、上司など権限のある人への対応が必要になりそう。ただ、その人は自分の職務を果たそうとしているだけです。面倒と感じても、あなたがその担当であることに変わりはありません。胸を張って、正しい行動をしているのだと伝えましょう。
乙女座
乙女座の太陽が、同じく地の性質を持つ他の星座の惑星たちと美しい配列にあります。実際に、6月第2週の空に、正三角形が形成されます。この地のエネルギーを十分に活用して、やり遂げたいプロジェクトを完遂しましょう。難しいものに取り組んでみると、思いのほか簡単に成し遂げられそうです。
天秤座
今月は、牡羊座に滞在している火星と木星が、天秤座の太陽と向かい合っています。あなたは、これまでよりも多くのエネルギーを感じるはずです。今あなたには多くのタスクが集中していて、戸惑いを感じていませんか?それはすべて星がもたらしている影響。あなたはそのパワーを上手く活かすことができます。
蠍座
今月は、決断力と、意欲と、向上心に満ちたエネルギーがもたらされます。これまで難しいと感じていたプロジェクトも、すんなり達成できそう。徐々に解決方法も見えてきて、無事に終わらせることができます。ビジネス面も好調です。
射手座
満月が6月13日に射手座で起こります。近場のドライブに出かけたいなら、今がベストタイミング。行ったことのない場所に訪れると、いつもより冒険心が湧いてきます。思いっきり楽しんでみて!
山羊座
牡牛座に今いくつかの惑星が滞在しており、同じく地の性質を持つ山羊座に、今月いっぱいプラスの影響をもたらします。自然があなたを呼んでいるので、ハイキングに最適な場所を探してみましょう。少し頑張って歩いてみると、自分が想像する以上に体力があることに気が付くはず。
水瓶座
水瓶座に月が滞在しており、6月中旬には土星が加わります。あなたはすでに大人でも、成熟して別人になっていくような感覚があるかもしれません。物事に悩まされることが以前より少なくなり、自分の内面の強さを感じられそうです。その状態はしばらく続きます。
魚座
この数カ月間、魚座に滞在していた惑星がすべて立ち去りました。今月は、今まで学んだことを一度振り返ってみるとよい月です。さまざまな変化が内面で起こり、私的な成長の機会となりました。新しい気付きがあったからこそ、今のあなたの笑顔があるはず。
牡羊座
火星と木星がともに牡羊座に滞在しており、いつもより多くのエネルギーがもたらされています。とても強いパワーです。楽に前進する力にするか、有り余るパワーに圧倒されてしまうか、それはあなた次第。ストレスと捉えることなく、絶好の挑戦の機会と考えてみて。
牡牛座
金星と水星が、今月はずっと牡牛座に滞在します。金星は芸術と愛を、水星はコミュニケーションを司る星。あなたは以前より社交的になったように感じられ、周りの友人と遊びに行くことが楽しくなりそう。
More to explore in
Culture