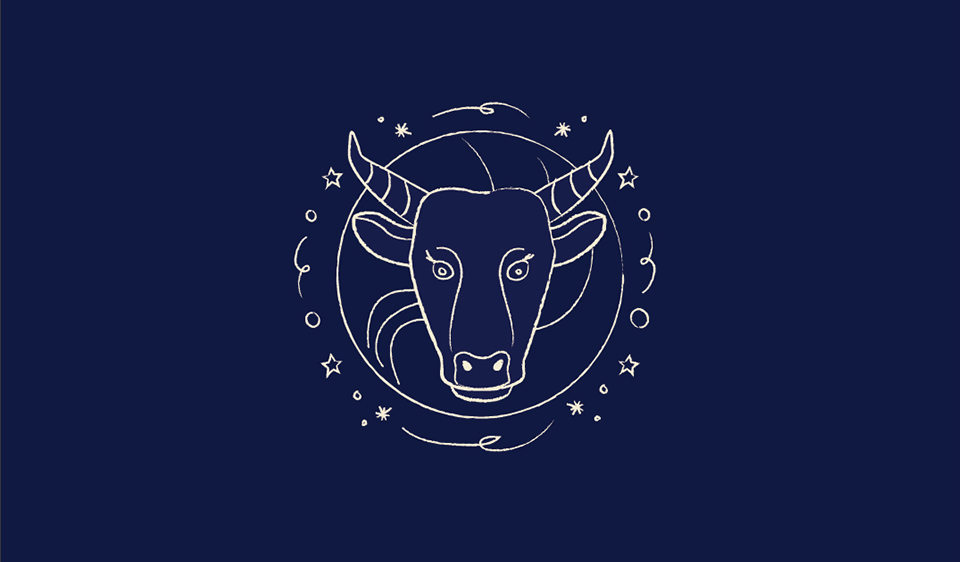 From April 21 through May 20, let us all seek the same levels of comfort and luxury that our Taurean friends live by. Here, astrologer and Tory Daily contributor Susie Cox shares what's in store this month for all of the zodiacs.
Taurus
Happy Birthday, dear Taurus. Mercury, the planet of education, is going through your sign of Taurus from April 10th – 29th. This is the perfect time to have a birthday party where everyone gets a chance to learn something new. Have fun!
Gemini
Your planet, Mercury, will be doing a retrograde in Gemini from May 10th until June 2nd. Plan to make changes in several different areas. Cleaning up your office and paperwork is an obvious area for Gemini. In addition, look inside and see what you want to release. Freedom will be the result!
Cancer
The weekend of May 6th has a perfect triangle between your Sun and other planets in water signs. This is the weekend to have a dinner for your friends and family. In fact, have a party. Invite your closest friends and have the focus around food.
Leo
Creativity is in the air for you this month, dear Leo. Your sign is a natural entertainer and now is the time for you to show off a bit. Or maybe show off a lot. At least get dressed up and strut your stuff in the world. Everyone will take notice.
Virgo
There is a large group of planets in Pisces, which is the sign that is opposite your Sun in Virgo. You will feel more creative and more spiritual than usual. Are you ready to take that yoga class you have been thinking about? If not, focus on art and beauty.
Libra
Venus is in your opposite sign of Aries now and is spicing up your Sun in Libra. Venus is the planet of love and affection and will be bringing you beauty all month long. Pay attention to the kindness coming your way from all directions.
Scorpio
The Full Moon will occur in your sign of Scorpio on May 16th. This is not just a Full Moon but a Total Lunar Eclipse. Depending on your location, you might be able to see the Eclipse. If you are in the US, South America or Europe, you are in luck. Make as many changes as you can during the week of the Eclipse. Go deep!
Sagittarius
This is a fitness month for you, dear Sag. Are you in your optimum shape or do you need to firm up a bit? The planets are lining up very nicely for you to make changes that will last. Look at your lifestyle and see what needs updating.
Capricorn
Capricorn is an earth sign and is being brought to life by all the planets that are in earthy Taurus now. Are you up for planting a garden or flowers? Or if you want to do renovations to your home, now is the time.
Aquarius
Saturn is in Aquarius now and will be a main planet in 2022. All the Eclipses will involve Saturn, which means it will also involve Aquarius. Saturn is the authority figure and you will be called upon to stand up and take charge this year. No worries, you're ready.
Pisces
There are more planets in Pisces now that in any other sign. The slow planets, Jupiter and Neptune, are both there to bring new opportunities to you. In addition, Mars and Venus are also there to bring creativity and love. This will be an amazing month for you, dear Pisces.
Aries
Venus, the planet of love and beauty, will be moving through your sign of Aries from May 3rd – 28th. This is your month to pamper yourself. Buy new spring clothes or invest in some art. Without a doubt, schedule a spa day with a friend. You can thank Venus for it.
牡牛座(4月20日から5月20日
牡牛座
牡牛座の皆さん、お誕生日おめでとうございます。「学び」を司る水星が、4月10日から29日まで、牡牛座に滞在します。誕生日パーティを開いて、何か新しいことを皆で学ぶのに絶好のタイミング。思いっきり楽しんで!
双子座
双子座の支配星である水星が、5月10日から6月2日まで、双子座で逆行します。いくつかの分野で何かを変えてみる計画を立ててみましょう。双子座は、オフィスの掃除や書類の片付けが重要なポイント。自分の内面にも目を向けて、手放したいものを見極めましょう。自由な気分になれますよ!
蟹座
5月6日の週末は、蟹座の太陽が、蟹座と同じ水の星座に滞在する惑星たちと正三角形を形成します。この週末は、友人や家族と夕食をともにするのに最適です。ディナーパーティを開いてみてはいかがでしょうか?親しい友人を招いて、食の話題で盛り上がりましょう。
獅子座
今月は獅子座のクリエイティブな感性が高まります。 獅子座は生まれながらのエンターテイナー。あなたは今、ちょっと目立ちたいときです。この機会に、思いっきり注目を集めてみてはいかがでしょうか?ドレスアップしてお出かけすることから始めてみて。道行く人の視線も釘づけになるはず。
乙女座
乙女座の真向いに位置する魚座に、多くの惑星が滞在しています。いつもよりクリエイティブで、よりスピリチュアルな気分になります。以前から考えていたヨガのレッスンに参加してみてはいかがでしょう?アートや美容に取り組むのもおすすめです。
天秤座
天秤座の真向いの牡羊座に滞在している金星が、天秤座にパワーを与えています。金星は愛情や愛着を司る星。今月はずっと、あなたに美をもたらしてくれます。あらゆる方面からその恩恵を授かることでしょう。
蠍座
5月16日に蠍座で満月が起こります。それは単なる満月ではなく、皆既月食を伴います。お住まいの国や地域によっては、皆既月食が見られるかもしれません。アメリカ、南米、ヨーロッパでは観測のチャンスがあります。この月食の週に、できるだけ身の回りで多くの変化を起こしてみましょう。月のパワーを深く取り込んで!
射手座
今月はフィットネスに取り組むとよい月です。あなたの身体はベストな状態ですか?もう少しシェイプアップしたいですか?射手座できれいに並んでいる惑星たちが、あなたの体が変わるのを手伝ってくれます。ライフスタイルを見直して、新たに何を取り入れたらよいか考えてみましょう。
山羊座
土の性質を持つ牡牛座の惑星たちがいま、同じく土の星座である山羊座の生命力を強めています。ガーデニングを楽しんだり、お花を育てたりしてみませんか?もしくは家のリフォームや模様替えをするなら、今がおすすめです。
水瓶座
いま水瓶座に滞在している土星が、今年はずっと水瓶座に留まります。土星はすべての月食に関わるため、水瓶座もその影響を受けます。土星は権威を司る星。あなたは今年、率先してリーダーシップを発揮するように促されます。でも、心配しなくて大丈夫。あなたにはその準備ができています。
魚座
いま魚座に、他のどの星座よりも多くの惑星が滞在しています。動きの遅い木星と海王星がともに、魚座にしばらく滞在し、あなたに新しいチャンスをもたらします。さらに、火星と金星も魚座に滞在しており、創造性と愛をもたらします。今月は魚座にとって素晴らしい月になります。
牡羊座
愛と美を司る金星が、5月3日から28日まで牡羊座に滞在します。今月は自分を甘やかしてあげる月です。新しい春物の服や、アートを購入するのが良さそうです。さらなる美に磨きをかけるため、まずは友達とスパに行く計画も立ててみて。金星の恩恵を存分に受け取りましょう。
More to explore in
Culture