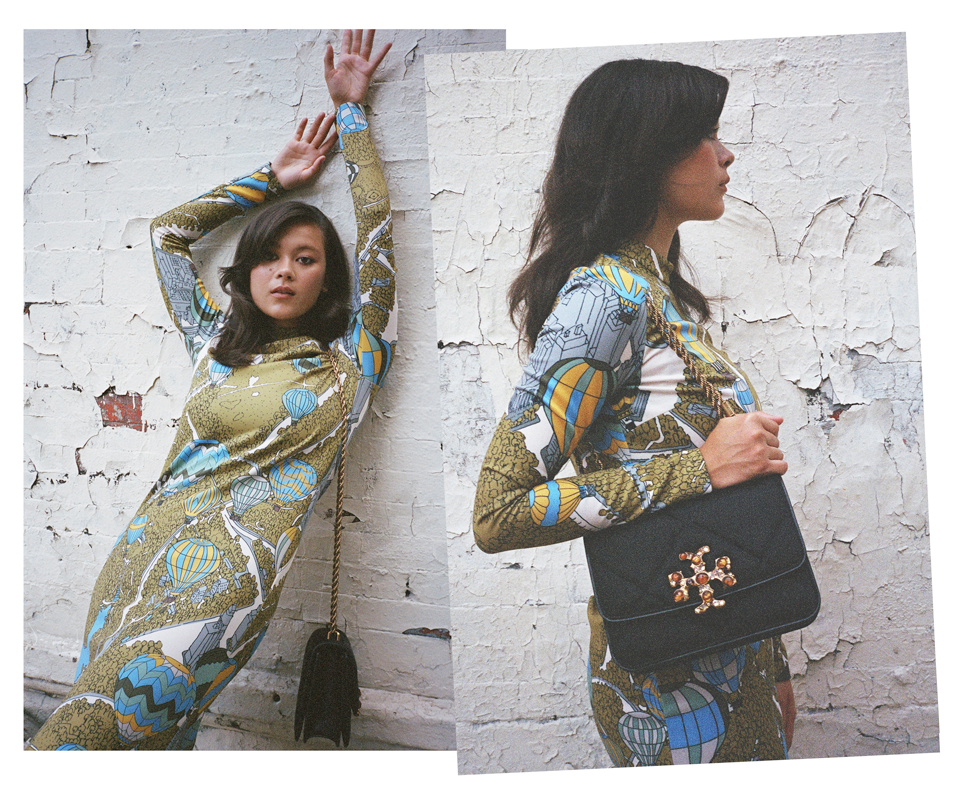 Gen-Z is full of big thinkers, dreamers and doers. Among them is 20-year-old actress Lukita Maxwell, who you might recognize from the HBO series Genera+ion. As a person with her finger on the pulse of pop culture, we knew we could count on Maxwell to make us a delightfully unconventional and cool holiday playlist. "It's a mix of holiday classics and music I love listening to in the winter," she says. "Growing up, my parents played a lot of jazz in the house, so I added some of my favorite holiday jazz tunes that are nostalgic for me." The playlist is a journey through the ages, with songs from the Queen of Jazz, English pop duos of the 80s and 2000s teenage heartthrobs. If her dynamic music taste is any indication, Maxwell's future promises to be dazzling and expansive.
Here, the up-and-comer shares her favorite season snapshots and the songs that remind her of these special moments.
Favorite thing about the Holidays…
Every year when I come back to my hometown, my siblings and I get in the car and just drive. We blast music with the windows down and sit in empty parking lots and catch up with each other. Our hometown is in the desert, so we have a gorgeous setting of red rock and sagebrush to drive through. It's definitely my favorite part of the holidays.
This year, I will be celebrating…
With my family and cat in my desert suburban hometown. I'm hoping to be with friends in New York for the New Year… I've never had a NYC New Year's so I think 2022 might be the time.
I would describe my holiday party style as…
Comfortable. Whatever is going to make me feel comfortable and confident, but also warm! I wear a lot of arm warmers and fingerless gloves — absolutely my top wintertime accessory.
My greatest adventure in 2021…
Finding home in myself.
My dream for 2022…
Working, working, working. Surrounding myself with genuine people. And I really really want to learn how to start making kimchi.