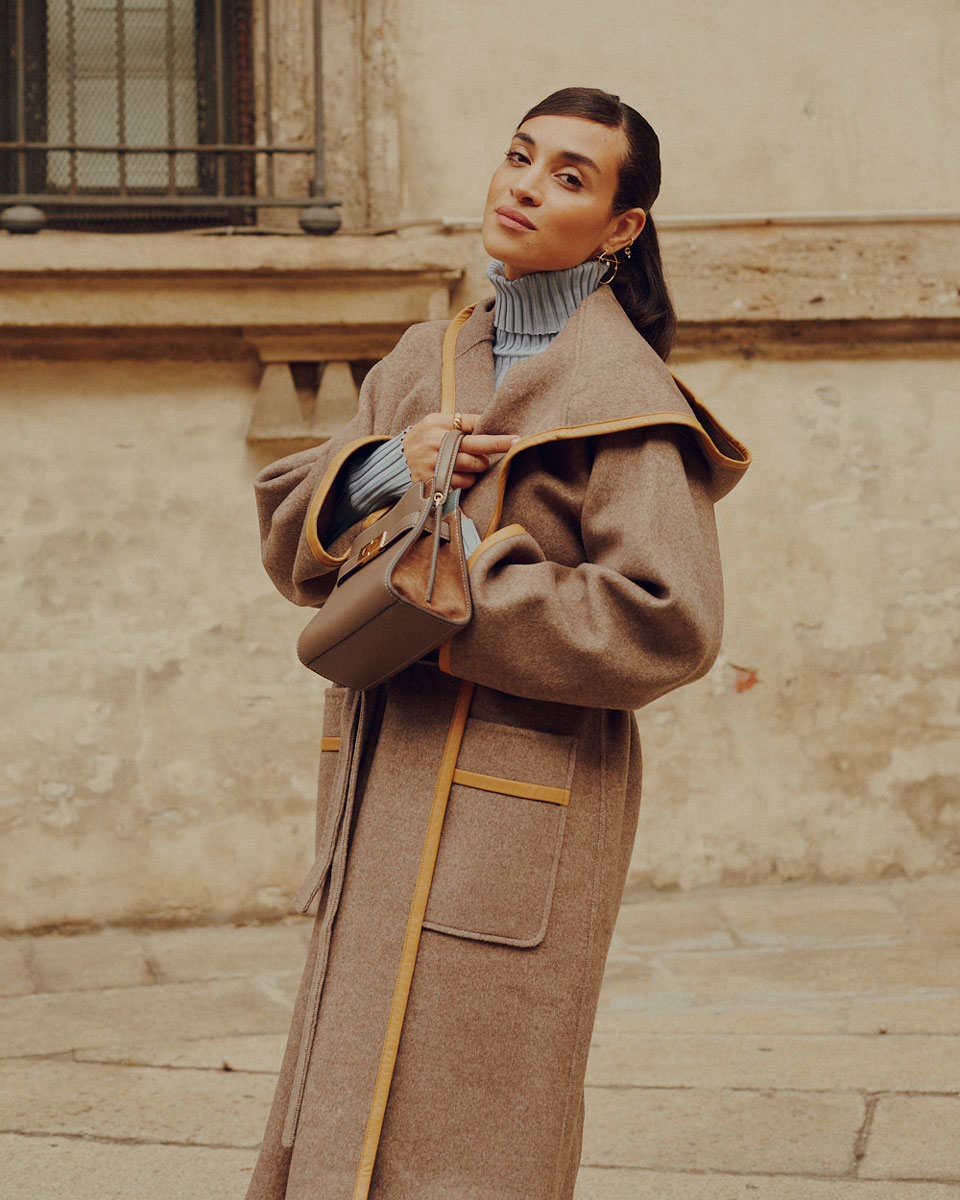 With her distinct, heady tone and irresistible beats, French-Algerian pop singer Camélia Jordana has carved out a covetable space in the music industry. Her latest album Sorøre — featuring fellow French singers Vitaa and Amel Bent — is full of impressive harmonies and a message of female empowerment. For our latest Guest Edit playlist, Jordana curated the ultimate mix of songs that capture the season's vibe: think warm evenings at home, fire crackling, the low mellifluous singing of Nina Simone in the background…
Here, our conversation with the singer-songwriter, who shares her dream collaborations and proudest moments.
My very first music memory…
My mother, barefoot, dressed as a Gitane, fingers in the air, singing L'Amour de Carmen.
A song or album that changed my life…
To Pimp a Butterfly by Kendrick Lamar
My music icons…
Kendrick, James Blake, Nina Simone, Danyel Waro and Dimi Mint Abba.
And my dream collaboration…
Kendrick and James, for sure! And a genius sound engineer named Derek Ali.
I would describe my on-stage style as…
Not fitting in any box — I am a mix of so many different identities.
The proudest moment of my career so far…
The night of the 70th Festival de Cannes Edition. I sang in front of all my hero's and heroines. It is a thing that you don't even wish for because you do not think that this could happen. After, Mads Mikkelsen, Naomi Campbell and Alejandro Iñarritu said so many nice things that touched me a lot. This is a moment that really moved me.
My advice to aspiring musicians…
Dream big and don't let anyone tell you how to do your job. Your team is here to develop who you are as an artist, period.