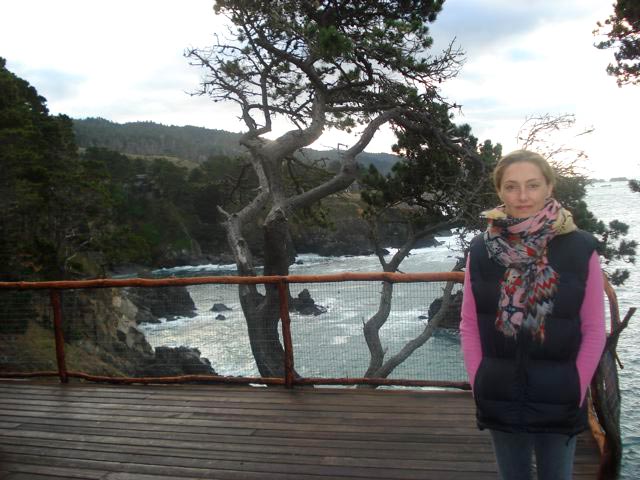 Love wine tasting, quiet picnics and hippie living? Then let this L.A.-based author tell you about her childhood home.
My uniform there is…

All about casual comfort and a break from dressing up — a big sweater and jeans tucked into rain boots in the fall/winter, a flowing hippie skirt and sandals in spring/summer and always my mother's vintage turquoise jewelry.

During the day I like to…

Go for long walks at the base of Mount Tam, peruse the Depot Book Shop in Mill Valley and then head out to Stinson Beach to build sand castles with my daughter.

And in the evening…

A great Mexican meal at Guaymas in Tiburon as the sun sets over the bay.

Favorite place for a drink after dinner…

My grandparents' deck, looking out on the bay with a glass of wine while the fog rolls in over the Golden Gate Bridge.

My daughter loves to…

Imagine fairies live in the Redwood Grove in my grandparents' backyard.

If we are in the mood for a picnic, we head to…

Phoenix Lake and throw down a blanket with a basket full of treats from the incredible Woodlands Market.

If I'm feeling sporty I like to…

Go for a mountain bike ride at Point Reyes and stop at the Cowgirl Creamery for some artisan and farmstead cheeses or have lunch at the farm-to-table Olema Inn.

The best vineyard for wine tasting is…

Chappellet Vineyard in Napa Valley, just an hour's drive out of Marin. You feel like you've driven to Europe for the day.

Favorite beach…

Muir Beach, a quiet beach just a few miles outside of Muir Woods, offers breathtaking views of the Pacific Ocean and Marin coastline.

Secret only a local would know…

Bolinas — an off-the-grid, hippie town by the ocean, full of artists and surfers, where my husband and I were married at the Peace Barn. But shhh, don't tell anyone about it!!
More to explore in
Travel