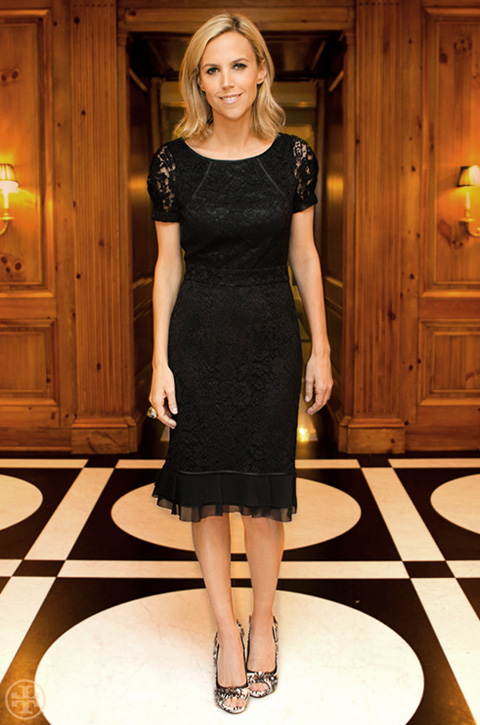 Why is the Little Black Dress such a perennial?
It's a classic, and it's flattering on everyone. It's also an incredible cultural phenomenon. Think about all the images we have in our minds of stylish women in a little black dress: Coco Chanel (who popularized the LBD), Audrey Hepburn as Holly Golightly, anyone in anything by Azzedine Alaïa.
Why do you love the Little Black Dress?
My mother and grandmother wore them, and each had a distinct style. Black dresses are really a blank canvas — you make of them what you will.
So it's not just for minimalists?
It's for everyone. Minimalists can keep it streamlined and spare in all black. If you like it bolder, think about a dress with lace or sequins and then pile on the costume jewelry and a statement shoe.
How do you wear it?
I like a ladylike silhouette — nipped waist and slim fit. For cocktails, I pair our Bovary dress with my favorite Sevan Bicakci ring and embellished stilettos like our Pixie pump. Depending on my mood and where I'm going, I mix up the shoes and jewelry and go with either opaque black tights or bare legs.
Shop the The Little Black Dress.
More to explore in
Holiday