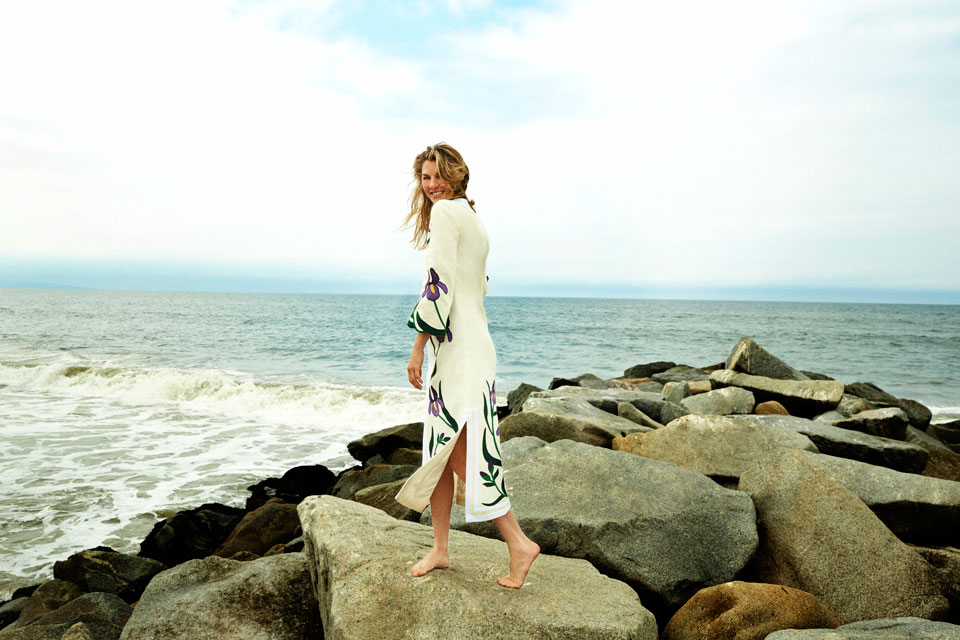 We could all use a reset sometimes. Especially after a long work week. Model Angela Lindvall — who has fronted campaigns for brands such as Chanel, Dior and Louis Vuitton — knows this all too well. Her career in fashion taught her the importance of self-care, leading her to launch a wellness platform, Peace Begins In Me, which offers yoga classes, workshops, retreats and events. We asked Lindvall, a certified health coach and yoga teacher, how to best reconnect with ourselves after a tiring day, week or, let's be honest, year. Here, her top five tips.
1. Make time for a daily practice to clear the mind and emotions. When we carry heavy loads, they deplete our energy. Even 10 minutes a day can charge us with vital energy to get through the week.
2. Awareness. By being aware of our limiting thoughts and judgments of ourselves and others, where we focus our attention grows.
3. Power of choice. Empowering ourselves with choice… Choosing to live in gratitude and appreciation versus resentment or fear allows abundance to flow.
4. Self-care. We tend to want to indulge in external stimulants, food or alcohol to take the load of stress off. Try a hot bath, massage, exercise and eating life force foods to replenish instead.
5. Shifting the environment. Getting out in nature be it a park, the beach, a hike or a river can be so healing & restorative to our mind, body and spirit.
More to explore in
Culture