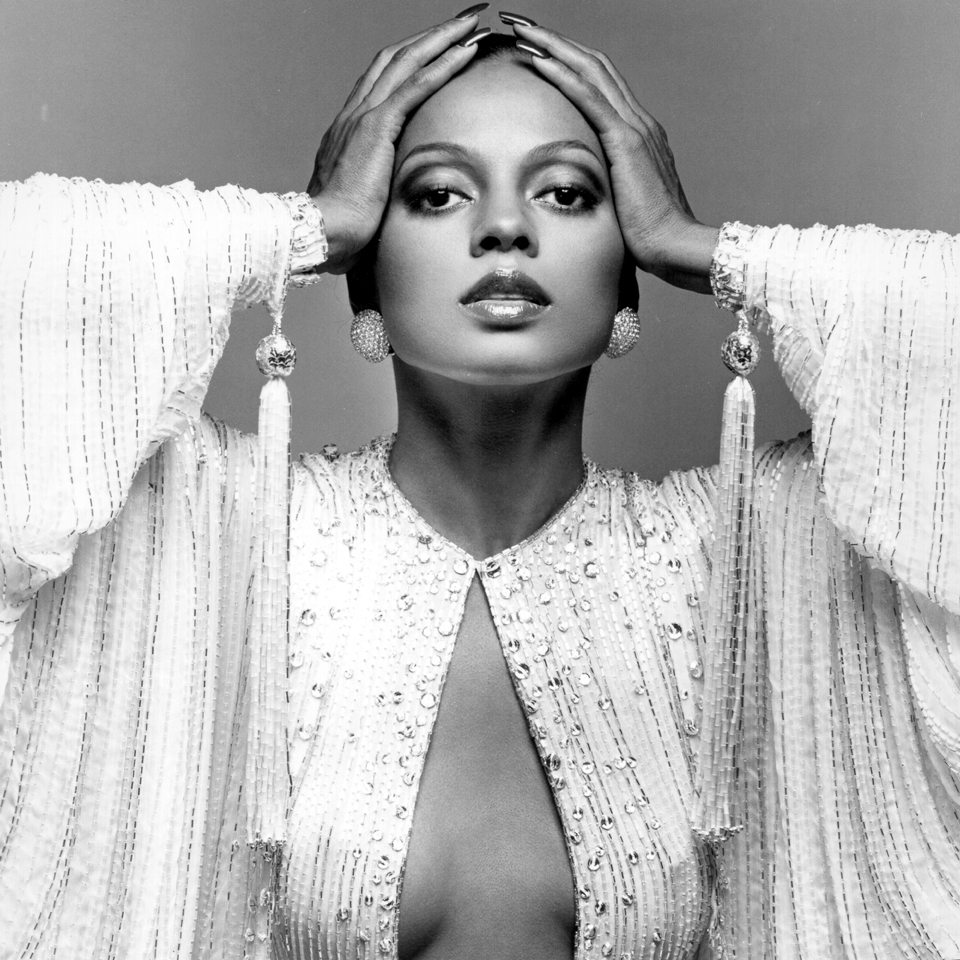 Aries is a sign of action. Courageous and confident, they're natural leaders who live to inspire. Nancy Pelosi, Diana Ross, Maya Angelou… All incredible women, all Aries. From March 20 to April 20, we're celebrating the fire sign in all its glory. Here, astrologer and Tory Daily contributor Susie Cox tells us what lays ahead for all of the zodiacs this month.
Aries
Happy Birthday, dear Aries. Spring is your time of the year since Aries always begins this new season. You are also in luck this year because beautiful Venus is in Aries until April 14th. Make sure to pamper yourself to the max now. You deserve a special gift . . . don't you agree?
Taurus
Venus is your planet, sweet Taurus, and she will be going through your sign starting mid-April until May 8th. If you are in the mood to create or even buy some art, now is your time. Is romance in the air? Very likely.
Gemini
Mars is in your sign of Gemini until April 24th, so you still have plenty of time to produce your Gemini opus. The planets are lining up perfectly for you to do that writing that has been trying to get out of your head onto paper. Just do it.
Cancer
With planets moving through your 12th house of introspection, you might feel more in the mood to hibernate than to go out much in the world now. Don't feel guilty if your crab just wants to crawl into its shell. Feel cozy and appreciate the peace and quiet. If you house if busy, find a nook and call it yours.
Leo
You might see others who are close to you pulling back. Don't feel bad because it's not your fault. They are just very preoccupied with their personal issues. In fact, reach out and see if you can help.
Virgo
You will hear extra chatter in your mind towards the end of March. Some of the thoughts are brilliant ideas but the rest is just noise. Try to get lots of rest and even take a nap when you feel tired. Give yourself a break and please do not over work.
Libra
The Full Moon will be in your sign of Libra on the weekend of March 27th. See if you can get out in nature and howl at the Moon. Your typical Libra personality is calm and balanced but see if you can get just a little wild this weekend. You know you want to.
Scorpio
The Scorpio in you loves quiet and privacy and you will need lots of it on March 30th – 31st. Plan to put yourself into hiding so you won't even have to deal with people for a little while. You need some time off and those would be the perfect days to indulge in yourself.
Sagittarius
Early April will be a bit jarring for you, dear Sag. You will want to go somewhere and do something fun and might not be able to decide what to do. The Sagittarius quandary. Start planning now so you can look at all your options. You will figure it out.
Capricorn
You are no longer in the limelight now that all those planets have left Capricorn and have entered Aquarius. They have moved into your house of personal money. After all those months of introspection, this is the time to come back into your power and resume your ambitious ideas.
Aquarius
Aquarius, you are the sign in vogue that everyone is talking about now. Both Jupiter and Saturn are in Aquarius, which is a rare event. This is your time to start new projects and to think Big! Take advantage of the opportunities coming your way now. It won't last forever.
Pisces
Mercury is in your sign of Pisces until April 4th. Since Mercury brings brilliance, now is your window in time to write, create, connect and initiate. Is your mind a bit restless now? See if you can channel your ideas into reality.
牡羊座(3月21日から4月19日)
牡羊座
牡羊座の皆さん、お誕生日おめでとうございます。牡羊座は春の訪れを告げる星座。今年は、美を司る金星が4月14日まで牡羊座に滞在するため、ひときわ素晴らしいお誕生月になります。自分をたっぷり甘やかしてあげて。特別なプレゼントを自分に贈りましょう。
牡牛座
金星は、優しい牡牛座の支配星。その金星が4月中旬から5月8日まで牡牛座に滞在します。アート作品を作るのも購入するなら、いまが絶好のタイミング。新たな恋の予感も十分にあります。
双子座
火星が4月24日まで双子座に滞在します。火星のエネルギーを活かして、得意な創作活動にたっぷり時間を使ってみて。惑星も、あなたが作業に没頭するのに完璧な位置にいます。書きたいことが頭の中からすらすら出てくるでしょう。ぜひ、チャレンジをしてみて。
蟹座
蟹座の第12ハウスに多くの惑星がいます。ここは自分を見つめる場所。いまは社会の中で活動するよりも、家の中で静かに過ごしたいと感じるかもしれません。自分の殻に閉じこもりたくなっても、罪悪感を持たなくて大丈夫。心地良さと、平和と静けさを味わって。家の中に落ち着ける場所がないなら、部屋の片隅に自分だけのくつろぎスペースを作りましょう。
獅子座
身近な人から避けられているように感じるかもしれません。あなたのせいではないので、気にしなくて大丈夫。その人は自分のことで頭がいっぱいなだけです。むしろあなたから手を差し伸べて、力になってあげましょう。
乙女座
3月の月末にかけて、頭の中で色々なアイディアが膨らみそうです。素晴らしい発想もいくつかありますが、ほとんどは突発的なもの。十分な休息をとりましょう。疲れたと感じたら昼寝もオススメ。自分を休ませてあげて。無理をし過ぎないようにしましょう。
天秤座
満月は3月27日の週末に天秤座で起こります。大自然に包まれる場所に行けるなら、月に向かって大声で叫びましょう。天秤座はもともと穏やかで優れたバランス感覚の持ち主。でもその週末は少しワイルドになれます。そんなあなたの一面も素敵です。
蠍座
蠍座はもともと一人で静かに過ごすのが大好き。特に、3月30日と31日は、自分に向き合うのに最適なタイミングです。少しの間、人と関わらないで済む一人の時間を作りましょう。十分に自分をいたわって、この2日間は思いのままに過ごして。
射手座
4月上旬は、イライラしやすい日があるかもしれません。どこかに出かけて楽しみたいのに、何をしたいか決められない。それは射手座にありがちなことです。今から計画を始めて、選択肢をリストアップしておけば心配無用でしょう。
山羊座
山羊座に滞在していた惑星達はすべて水瓶座に入り、山羊座への注目は薄まっています。惑星達は山羊座のプライベートなお金のハウスに入っています。自分を見つめてきた数カ月間がようやく過ぎ去り、山羊座のパワーが戻ってくるでしょう。自分らしい斬新なアイディアを練るのにはぴったりのタイミングです。大きな発想を再び膨らませましょう。
水瓶座
いま水瓶座は注目の的。周囲はあなたの話題でもちきりです。木星と土星の両方が水瓶座に滞在していますが、それはとても珍しいこと。いまこそ水瓶座が新しいプロジェクトを開始するときです。視野を広げて、大きく考えて!目の前のチャンスを最大限に活かしましょう。
魚座
水星が4月4日まで魚座に滞在します。水星は才能をもたらす星。何かを書いたり、クリエイティブな活動をしたりするのに最高のタイミング。誰かに連絡を取るのも、何かを始めてみるのもオススメ。心がわくわくしてきますね。理想を現実へと変えていきましょう。
More to explore in
Culture