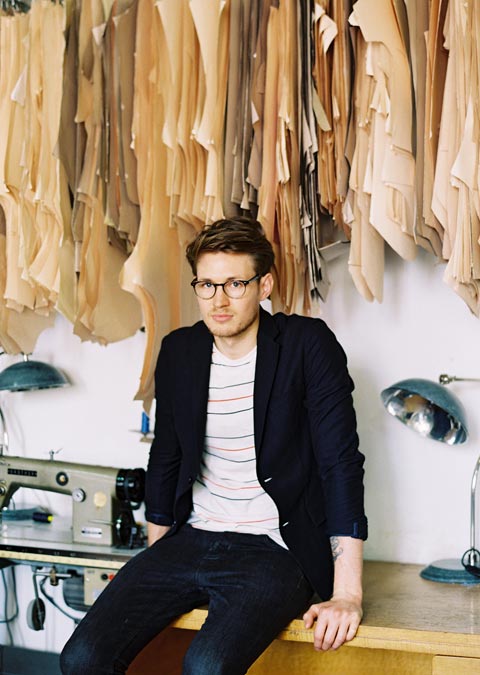 The Percival designer on all things British, from London style to his MI6 genes.
British style is…
Defined by London (though it probably isn't representative of the UK). London style can be innovative, proactive and can set trends for the world to follow.
The chicest Brit of all time…
Michael Caine, circa Alfie/The Italian Job — his Cockney swagger and effortless sartorial style embody what most men should aspire to. Also, my granddad, who was a spy for MI6 during WWII and the Cold War. In every picture he had a cigar, silk scarf and tweed jacket.
The movies that show British style at its best…
From Russia with Love, The Heroes of Telemark and A Single Man.
My personal style is…
Bipolar. I'll either go super-smart (blazer, tie, tiepin, slacks, brogues and glasses) or super-casual (the oldest white t-shirt, Levi's, Vans and a skateboard).
Percival is inspired by…
Pictures of our childhood and what we wore as children. Wool and woven textiles from the British Isles. Our reinterpretation of classic styles.
My favorite places to shop in London…
Oliver Spencer (Lambs Conduit Street), Liberty, Ally Capellino (on Calvert Avenue) and B Store.
When packing for a trip to London, don't forget…
A lightweight rain mac and some brogues.
Go-to London restaurants (and what I order)…
Leila's Shop (eggs and ham and a chocolate milkshake), St. John (pig's head pie), MEATliquor (Philly cheese steak) and Shoreditch House (mac and cheese).