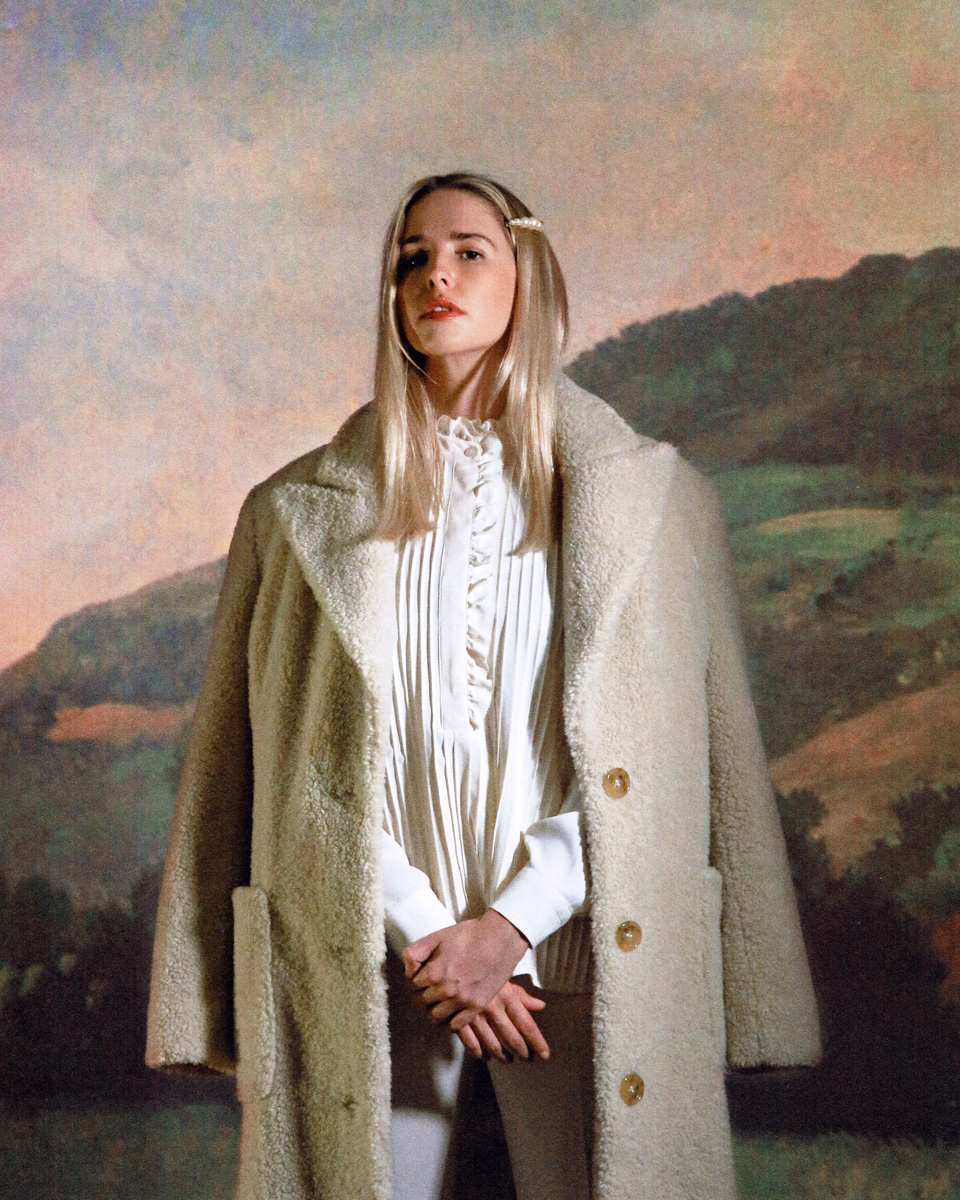 It's no secret that musicians have kept busy during lockdown (see Taylor Swift's not one, but two studio albums of 2020). Earlier this month, London-based singer-songwriter Laurel released her new EP, Petrol Bloom, comprising of five lively synth-laden songs. We sent Laurel pieces from our Holiday collection to see what sort of dreamy content she and her partner — fellow musician, Elliott Arndt — would come up with. The creative pair did not disappoint. Tory Daily connected with the songstress to go behind-the-scenes of their photoshoot and get the inside scoop on the making of Petrol Bloom. And don't miss Laurel's special acoustic performance of her single Scream Drive Faster below.
The inspiration and process behind these images…
It came from this idea of being stuck inside, wearing mostly loungewear during the lockdown and being unable to travel or take a holiday. We thought it could be fun to impersonate artistic holiday pictures, pretending that we were actually doing something super fabulous.
How I made Tory's Holiday collection my own…
I love wearing lots of patterns and textures at once. I styled the clothes with accessories, adding big sunglasses and a headscarf.
My favorite part about making my new EP…
Experimenting with new sounds and genres, pushing my own personal musical boundaries and ideals. Collaborating with somebody else helped me go outside of my bubble.
And the most challenging…
Pushing those same boundaries and feeling slightly uncomfortable at times with new sounds. Not being able to understand whether you like something or not because it sounds so new. I took time with the music in this case and found that, after processing the initial changes, I had a lot more clarity.
When people hear it, I hope they…
Get in deep (and maybe have a little dance!).
I am celebrating its release by…
Planning my next release!
And I'm celebrating the Holidays…
With a lot of champagne and roast dinners. I am excited about Christmas break. I think that everybody needs it — especially this year!