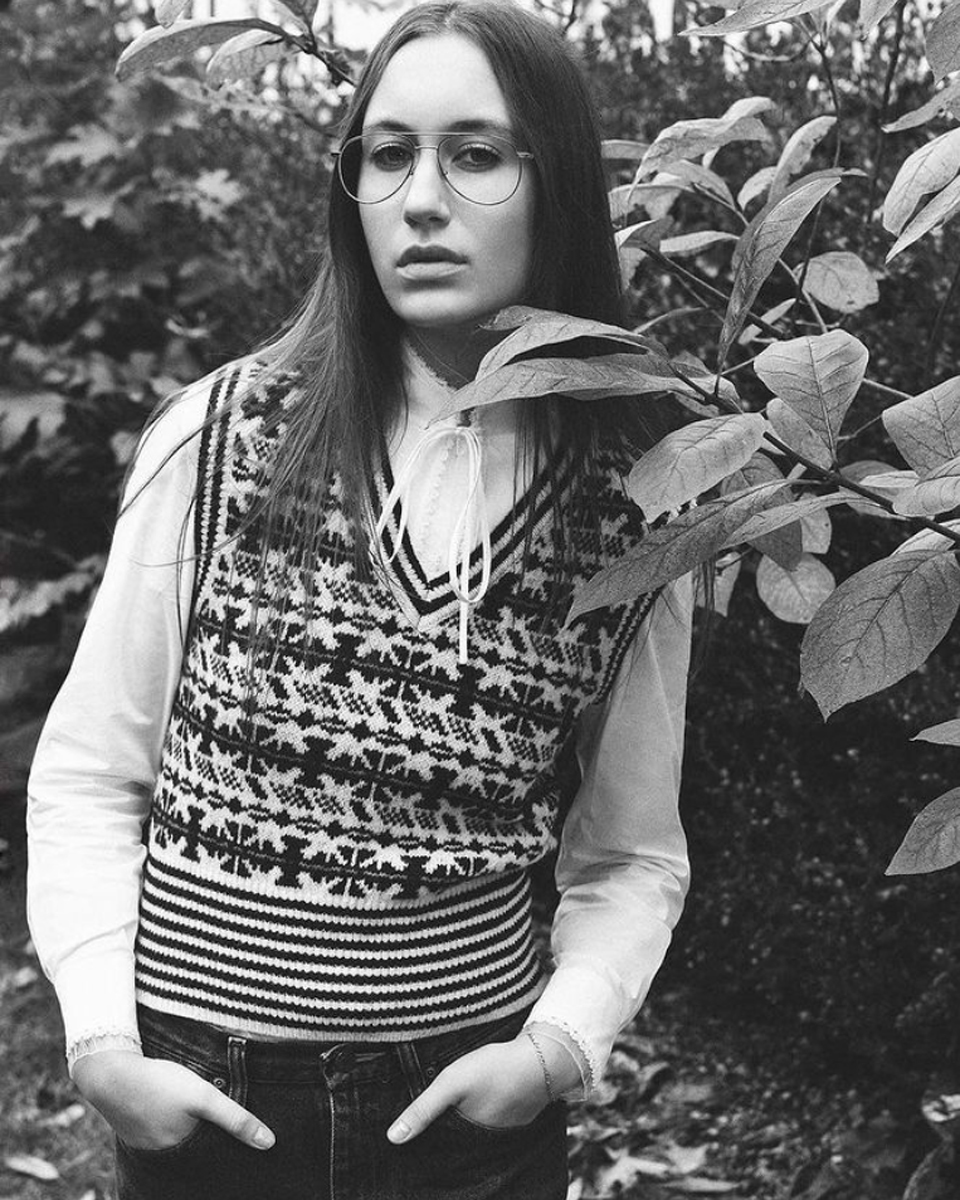 What do you get when one up-and-coming photographer, a group of gorgeous women and our Holiday collection hit the town? Some good festive fun. Camera in hand, Morgan Maher set out around New York City to capture Sarah Silvers, Audrey McGraw, Amy Sall, Paris Starn, Jackie Shuya Tan and Coco Baudelle — a group of creatives working across fashion, food, journalism and music. The cool-girl collective created eye-catching content wearing the season's best frocks and Fair Isle. Below, our conversation with the young photographer and a closer look at the shoot.
I knew I had to be a photographer when…
I was about 13 or 14 and I used to take self-portraits in our basement. And then I went through a phase where I wouldn't stop taking pictures of rocks in our backyard. Since I was 15, I haven't really gone anywhere without a camera.
Working on this shoot was…
An opportunity to collaborate with young women I admire, who are bringing beauty into this world.
I draw inspiration from…
Exploring intimacies, working with women and collaborating.
When I get the artist's equivalent of writer's block…
I play basketball, go on a walk and reflect on old work. I think about who I was then and what parts of myself I have brought with me, and how I can continue to grow.
When I'm not working, you'll find me…
I love coffee and crocheting! So, I'll probably be drinking coffee while crocheting :)
And during the holidays, I'll be…
Spending time with my family, doing puzzles, cuddling with our puppy Daisy… Lots of love and lots of laughing!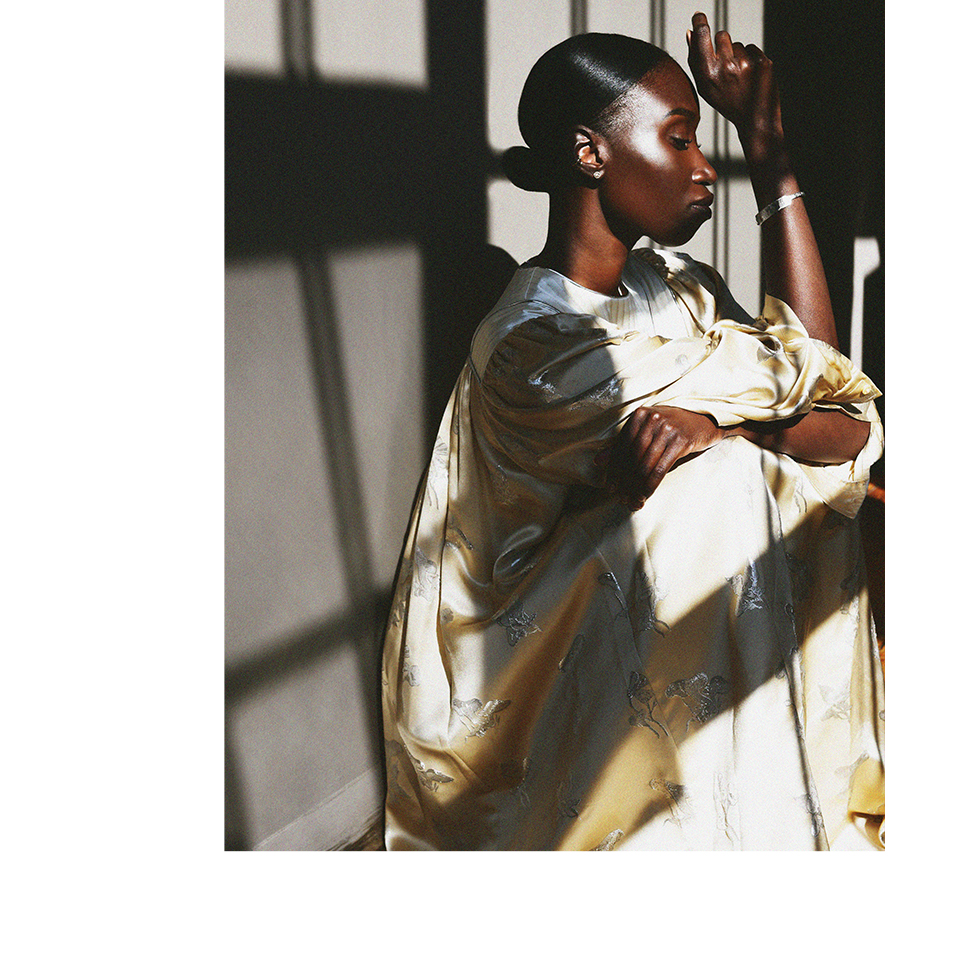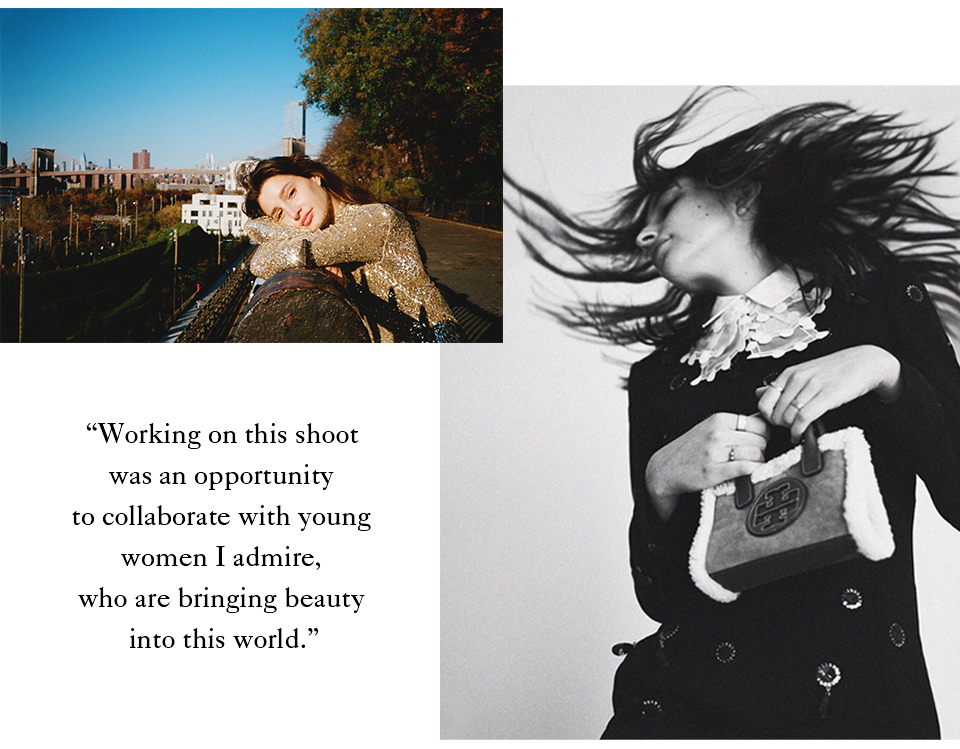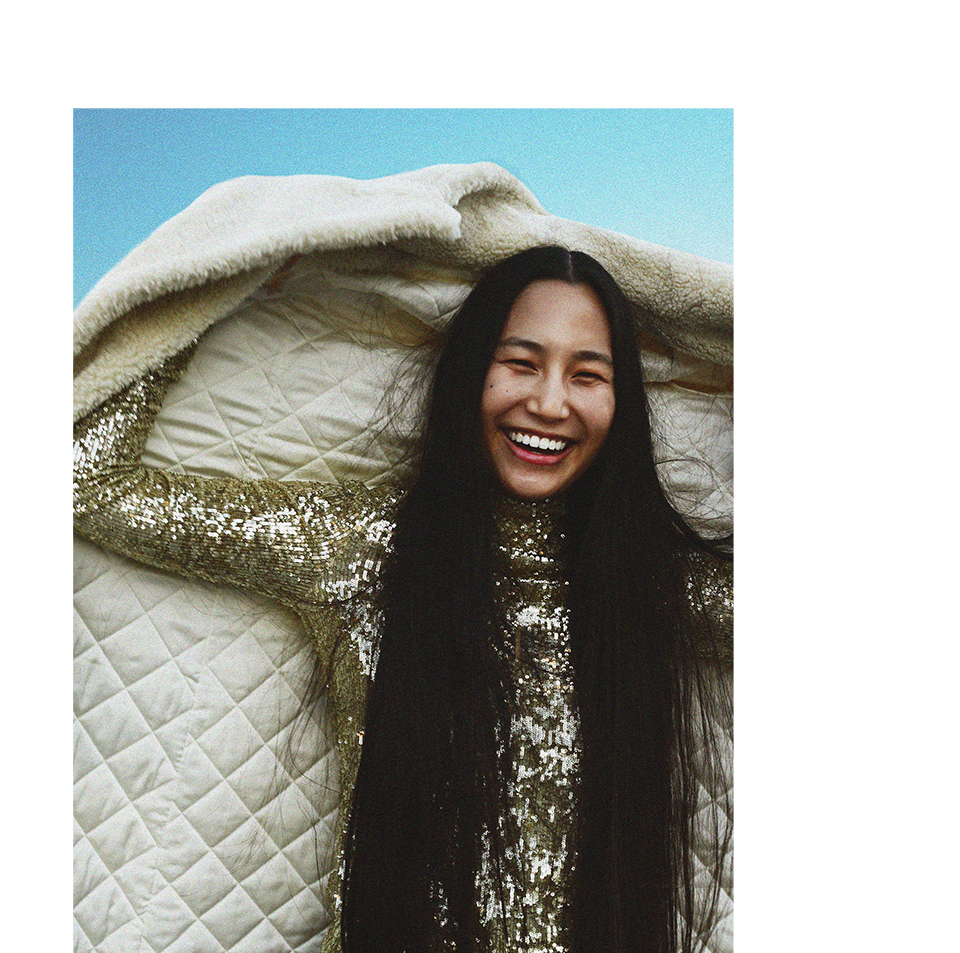 Photographs in order of appearance: Amy Sall wearing our Mushroom Lurex Satin Gown; Audrey McGraw wearing our Sequin-Embellished Turtleneck; Sarah Silvers wearing our Jewel-Embroidered Shift Dress and Ella Shearling Micro Tote Bag; and Jackie Shuya Tan wearing our Sequin-Embellished Turtleneck and Faux Sherpa Overcoat.