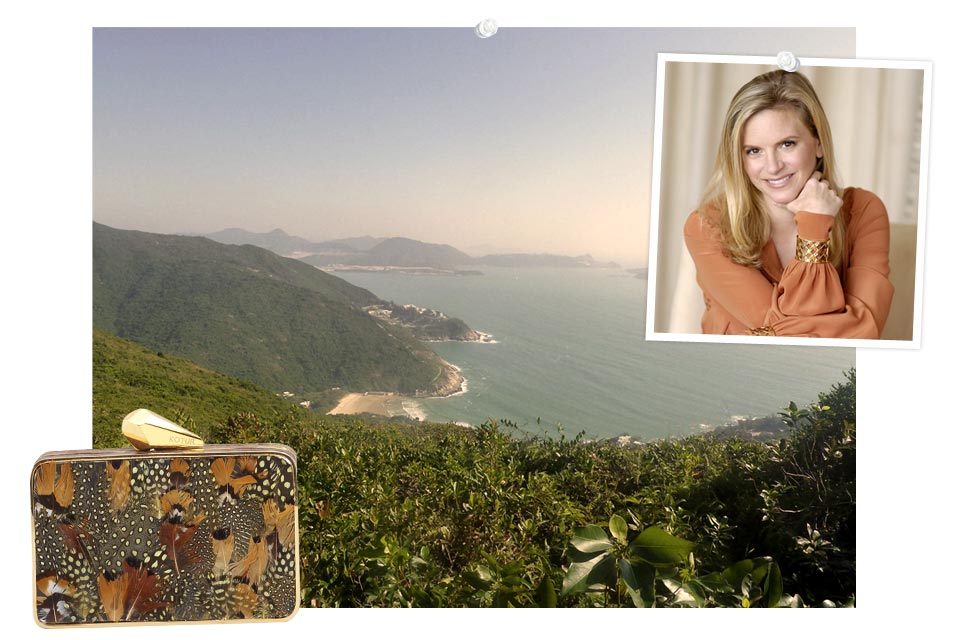 The Hong Kong expat and accessory designer on her favorite spots and her Fall 2012 Rachel Roy collaboration.
Best place to shop in Hong Kong…
Sheung Wan, with its combination of shops, antiques, Chinese medicine stores and contemporary galleries. Among my favorites: Cat Street Gallery and The Space for art, Upper Lascar Row for collectibles and Cafe Loisl, a Viennese coffee house.
Best restaurant…
Xiao Nan Guo, an authentic Shanghainese restaurant that's a favorite of Hong Kong locals (and my children) for its shao lin bao (soup dumplings) and kung bo (spicy chicken with dried red peppers).
Best daytime excursion…
Dragon's Back, which has a great hiking trail. It's a world away from city life, yet only a 20-minute car ride away.
The first thing I do when I come back to New York…
I drop my bags and head to Sant Ambroeus for a cappuccino and then go for a walk in Central Park.
My collection with Rachel Roy was inspired by…
The play of contemporary architecture with nature — geometric shapes and earthy materials, like feathers and snakeskin.
Working with her was…
Inspiring and so easy. Rachel has such a focused vision — she communicated her ideas in a few sentences, with a few pictures and it was all so clear.
A perfect packed clutch contains…
The bare essentials only and never more. The fewer distractions, the better a time you will have.
You'd be surprised to know that…
I am embarrassed to admit that I cannot drive. I'm a product of a New York City upbringing!
My definition of downtime…
No schedule, and being with my four boys and husband. I also love having all six of us asleep in bed together, though our days are numbered — soon we won't fit!