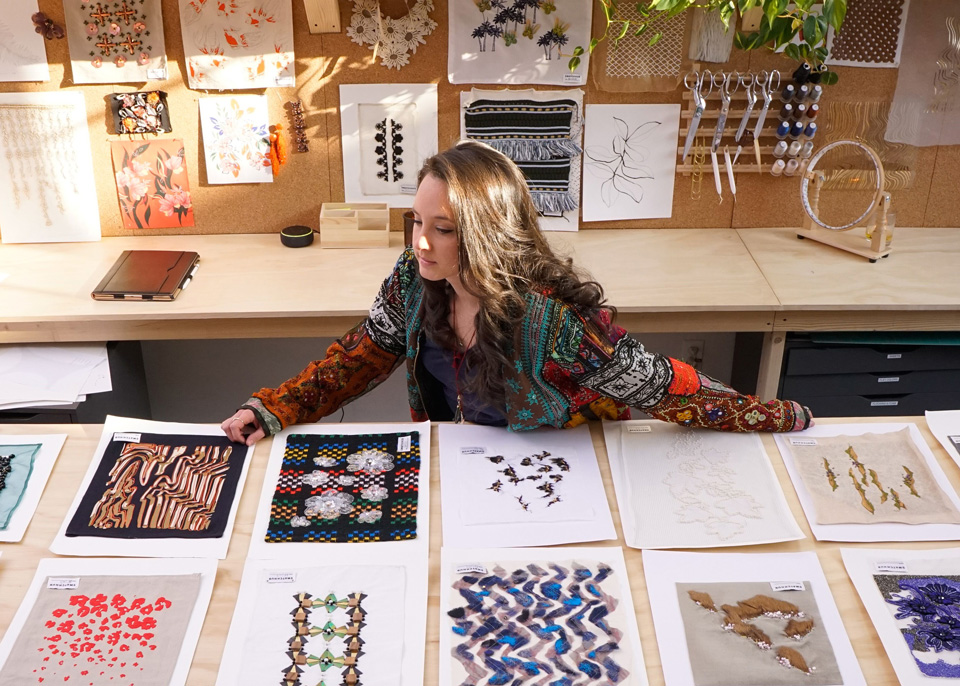 Countless small businesses have had to pivot and adapt during the Covid-19 pandemic. Brianna Fano realized very soon in March that her custom embellishment company
SwatchHub
needed to adapt quickly. "With the quick turn of events this year, I was forced to rethink the business' next steps," says Fano, a Tory Burch design alum. She also wanted to give back somehow. She quickly prototyped a non-medical face mask and created an online shop for them. In a day. Proceeds from the sale of SwatchHub's masks went to providing PPE for healthcare workers. Here, we're thrilled to highlight Fano's work and her small business journey.
What inspired you to launch SwatchHub?
I have had the privilege to work with talented designers and industry-leading companies — J. Mendel, Gap, Ann Taylor and most recently Tory Burch. Working with such a variety of companies, I realized that my passion was in embroideries, embellishment and the craft of making these pieces. I launched Swatchub when I realized that there wasn't a local embellishment concept shop for designers to make new concepts with a quick turnaround.
What's something you love about owning your own company?
The thing I love the most is the flexibility that comes with running your own business — the materials we choose to work with and the ability to work with a variety of clients. Every day I am challenged with innovating new techniques and ideas which I find so inspiring and exciting.
And something you don't?
Balancing the business and creativity. Managing the things we want to do vs the things we must do. I recently read "Your creativity is not a luxury or an indulgence," written by Amie McNee — this resonated with me and has inspired me to make sure the weight of running a business does not interfere with innovation and creativity.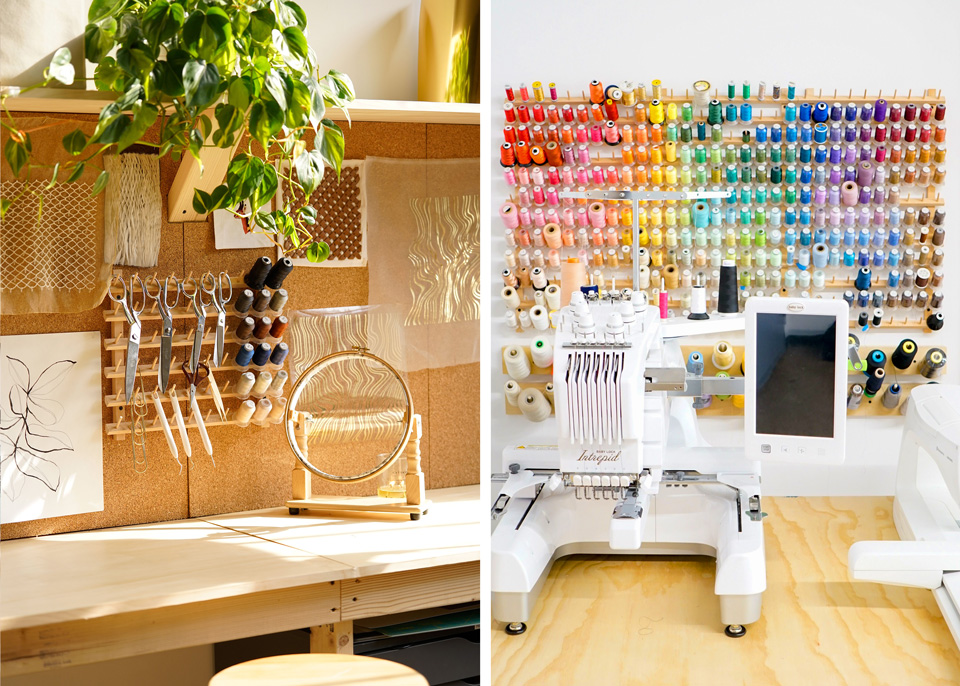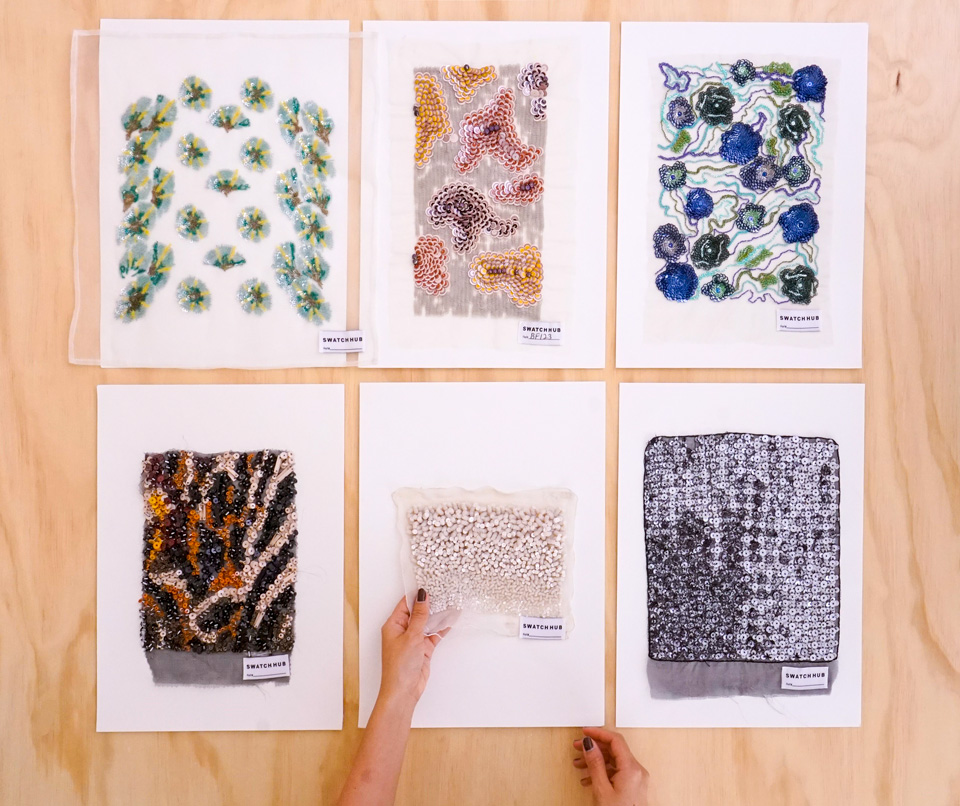 What are you most proud of?
The journey. Looking at where I started, working out of my living room, on my own, to where I am today running a company with designers in a beautiful studio with the ability to successfully pivot through a global pandemic…
At first, as any business owner, especially as a female entrepreneur, I was scared my business wouldn't succeed… But I embraced my ambition and every year the business grew. By continuously providing new capabilities we give our clients a wider range of techniques and materials to work with.
Is it fair to say this is the toughest challenge you have faced? If yes, how are you overcoming it?
Absolutely. It has been tough, emotional and very scary. Ultimately, the circumstances changed, and we changed along with them. In mid-March, in 24 hours, we prototyped our first mask, developed a sizing chart for custom fit, created a website and transformed our embroidery concept studio to a production facility.
SwatchHub has now made and shipped over 3500 face masks, donated a percentage of our sales to medical grade PPE, partnered with a local messenger to offer same day NYC delivery for the month of May and developed a platform for people to nominate their frontline hero to receive gifted face masks. This journey has been tough, and it's far from over, but I am proud of what we have accomplished so far.
How did you adapt your business to the current crisis?
Fortunately for us, we still have a home studio that we brought 80% of our equipment back to in order to continue working through the Stay at Home Order.
Once we were up and running with face mask production, it was crucial for me to find ways to give back to our communities. With a shortage of local materials, we were fortunate enough to have three companies donate a batch of fabrics to start making printed masks.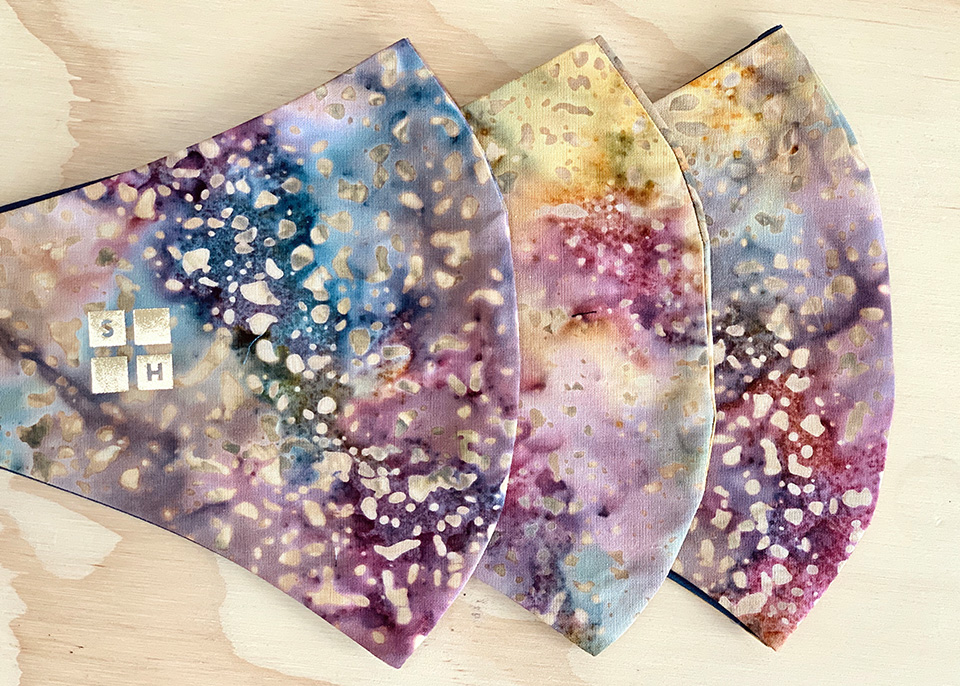 Do you plan to change how you run the business, based off your learnings during the crisis?
I believe all businesses will change after this crisis. In the future I plan to continue to apply adaptability and openness within the business and offer a wider range of customizable products to our newly found customer base.
What is the best advice you ever received about business?
Some of the most powerful and inspiring words that I have held onto are "Embrace Ambition." I worked for Tory Burch for over 5 years and always felt a strong bond to the company and all the incredibly talented designers that I met there. I remember when the Embrace Ambition campaign launched, I felt a deep connection to the message. I saw this campaign as a message to embrace your passions and I have been doing just that eever since!
What advice you would give to an entrepreneur?
Give yourself the space and time for creativity and innovation.