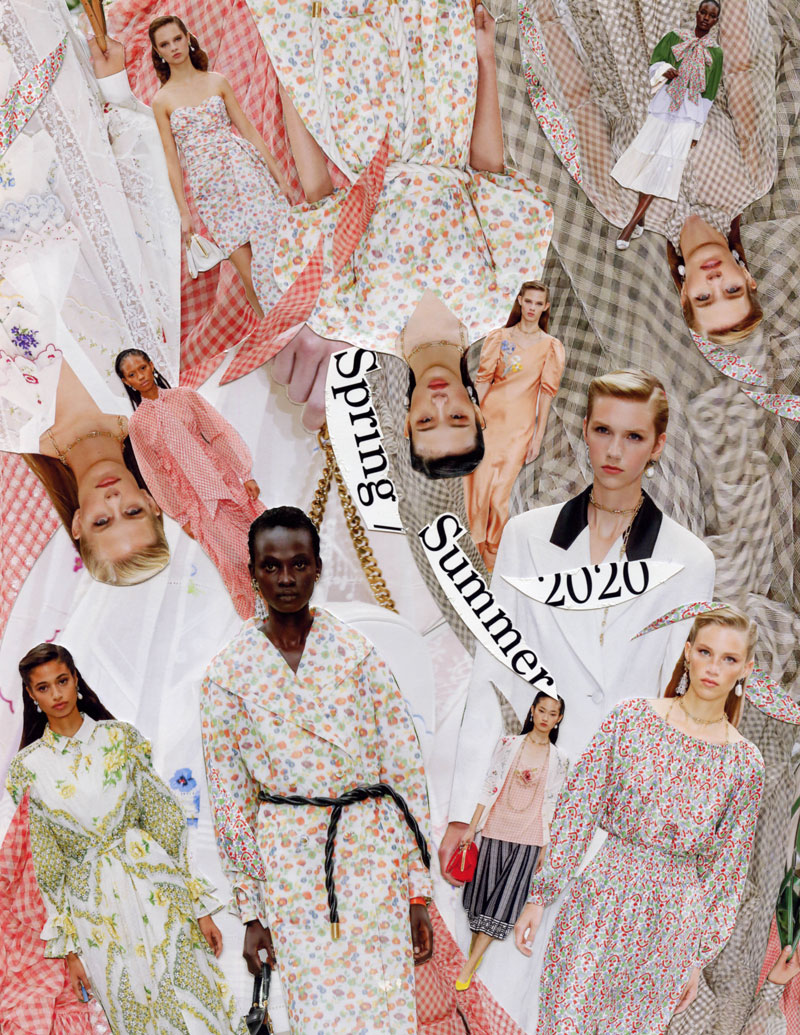 We all remember making collages when we were younger—cutting away at old magazines, excitedly creating something new—but eventually, we put down the scissors and tape and headed into a brave new digital world. Well, not all of us. Canadian artist
Maxwell Burnstein
creates his incredible collages the traditional way: with an X-Acto knife, Scotch tape, and glue. He's quickly become a go-to artist for the fashion industry, collaborating with countless magazines—including Elle and Harper's Bazaar—and brands from Gucci to, you guessed it, Tory Burch. We tapped Burnstein to create one of his signature collages for the Spring/Summer 2020 season, and he did not disappoint. Tory Daily checked in with the artist to get his best tips for collage-making—which, we might add, is a great way to get creative at home—and find out who's inspiring him now.
I knew I had to be an artist when…
There was an opportunity to make it a career. Working as an artist seemed unrealistic until my personal collages attracted attention online, leading to commissions and campaigns across the fashion industry.
My top tips for collage creation….
Start with the basics: scissors, tape, and magazines. I collected images from magazines for many years before moving on to original imagery. It is a great way to use what you have laying around and to create something personal.
I draw inspiration from…
The other collage artists working in the fashion industry. Their work ensures the collage movement stays alive and is represented in fashion.
If I were to have dinner with five artists, they would be… 
A collection of analog and digital collage artists currently working in the industry. I'd invite@revolvingstyle, @baumannmonique, @patrickwaugh, @freddiesmithson, @siduations.
My favorite Instagram account to follow…
The former CNN correspondent Hunter Schwartz looks at politics like an artist with his newsletter@yello_zin, where he examines ideas of branding, typography, design and street art.
What I liked most about this project…
Having the opportunity to represent the collection in my unique style of collage. I am grateful for the opportunity to be part of the Tory Burch community.
And with Mother's Day around the corner, the best piece of advice my mother gave me…
Was to never limit my creativity.
My mom inspires me by…
How she experiments in the kitchen. As a professional chef, my mom uses food to be playful and expressive. I can see how her creativity is reflected in my own work as an artist.
More to explore in
Culture