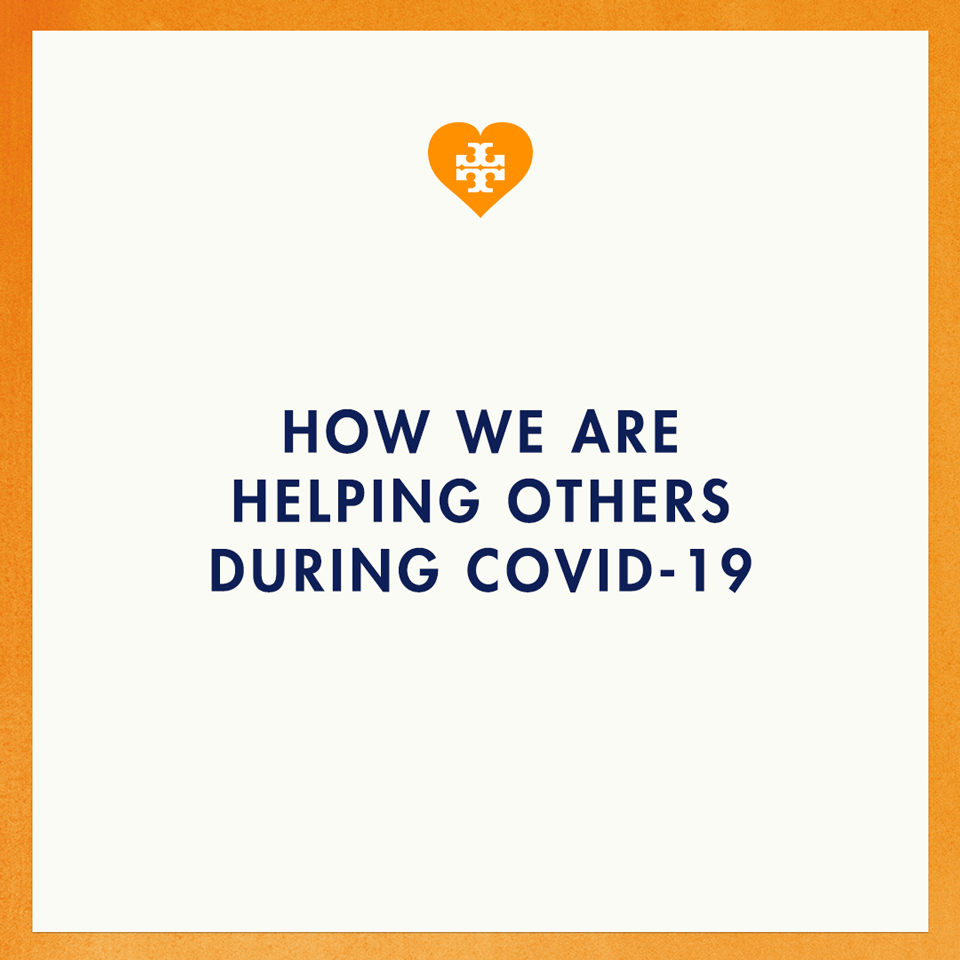 Our hearts go out to everyone right now, especially the heroes on the frontlines. Here are some of the ways we are helping the greater COVID-19 crisis:
$𝟱𝗠 𝗶𝗻 𝗽𝗿𝗼𝗱𝘂𝗰𝘁𝘀 𝗻𝗲𝗲𝗱𝗲𝗱 𝗯𝘆 𝗵𝗲𝗮𝗹𝘁𝗵𝗰𝗮𝗿𝗲 𝘄𝗼𝗿𝗸𝗲𝗿𝘀
The largest healthcare workers' union told us they need sneakers, fanny packs and easy-to-clean clothing to wear under scrubs. We are donating 24,000 of these requested products to 1199SEIU United Healthcare Workers East.
𝗠𝗮𝘀𝗸𝘀 & 𝗵𝗼𝘀𝗽𝗶𝘁𝗮𝗹 𝗴𝗼𝘄𝗻𝘀
We are donating needed materials for masks and hospital gowns in partnership with Catholic Health Services of Long Island, which services six New York hospitals. We are producing fabric masks as recommended by the CDC.
𝗥𝗲𝘀𝗼𝘂𝗿𝗰𝗲𝘀 𝗳𝗼𝗿 𝘄𝗼𝗺𝗲𝗻-𝗼𝘄𝗻𝗲𝗱 𝘀𝗺𝗮𝗹𝗹 𝗯𝘂𝘀𝗶𝗻𝗲𝘀𝘀𝗲𝘀
Through the @ToryBurchFoundation, we are pivoting to help women entrepreneurs navigate the resources available for small businesses as a result of COVID-19. Through our partnership with @BankofAmerica, we continue to provide loans to women entrepreneurs through Community Lenders nationwide.
More to explore in
Culture